*FYI - this post may contain affiliate links, which means we earn a commission at no extra cost to you if you purchase from them. Also, as an Amazon Associate I earn from qualifying purchases. Check out our Privacy Policy and Disclosure. for more info.
Trying to find a cool caption for your latest beach pic? The beach captions below are shore to be a great fit for your Instagram, Facebook or Tiktok content.
Whether you want to share some sun-believable shots or a joke that will have your friends saying shell yeah, we have the perfect beach-themed caption ideas for you.
Below, you'll find a list of beach captions for Instagram, Facebook and Tiktok that will help you seas the day on all your socials.
---
First: All Our Caption Ideas in One Place
We have tons of great caption ideas for you below, but be sure to check out our other roundups for more:
---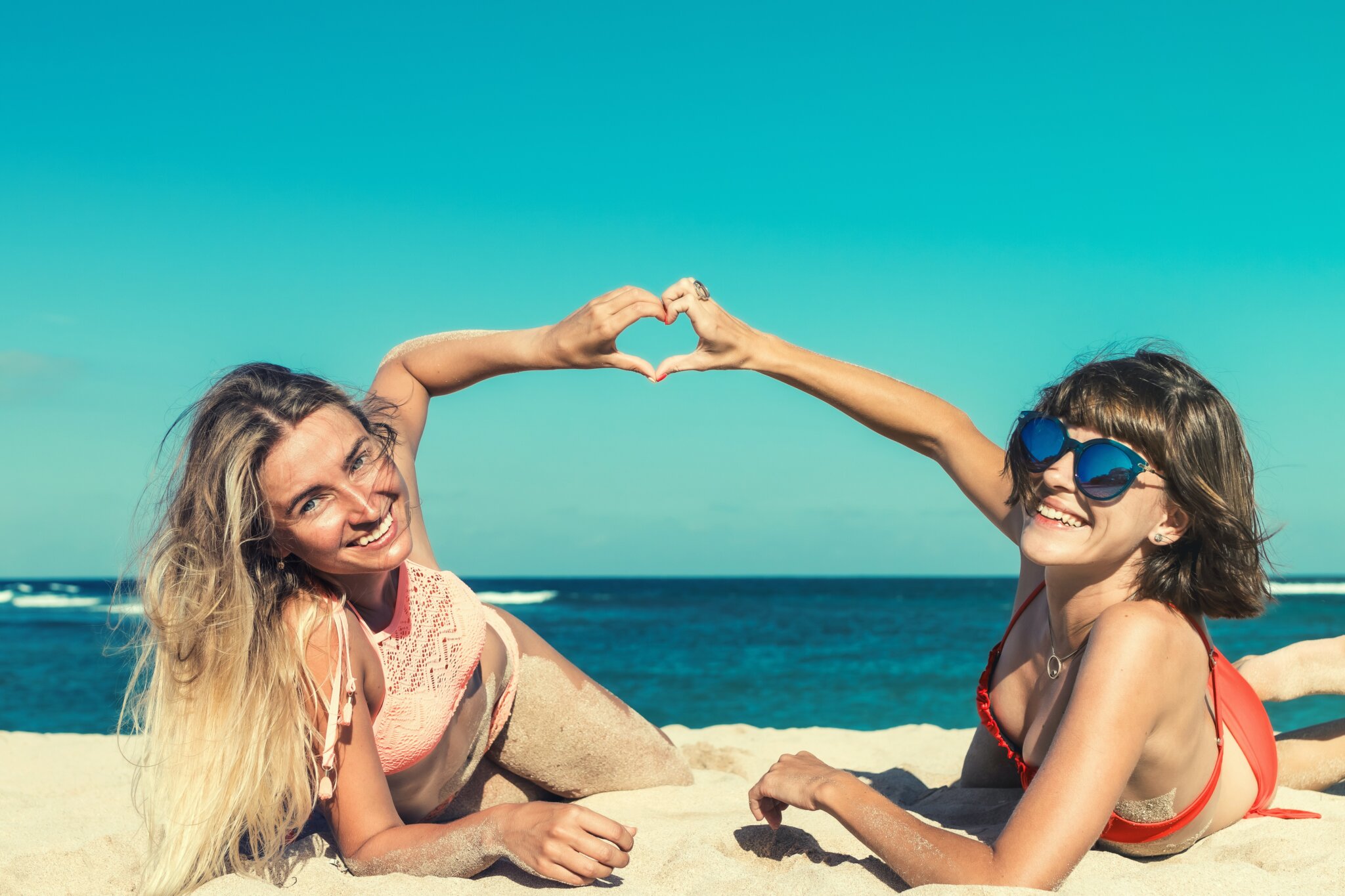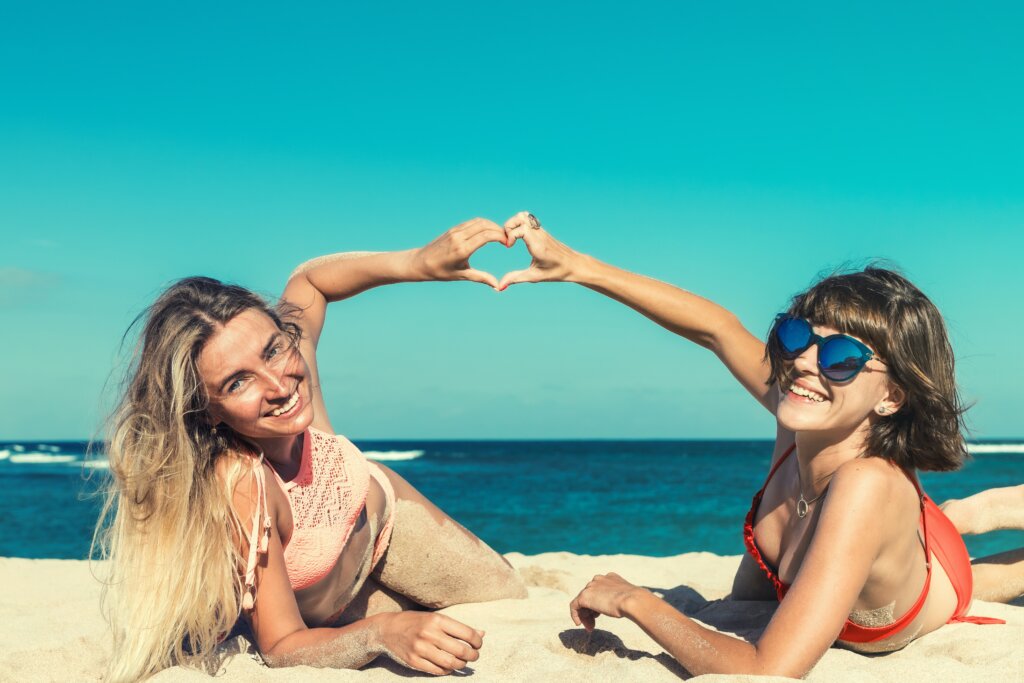 Short Beach Captions
Keep your content shore-t and sweet with these short beach captions.
SUNday
Beach you to it
For shore
Beach baecation ❤️
Stay salty, my friends
Seas the day
Feeling beachy keen
I can sea clearly now
Tis the sea-sun
Beach please
Sun-believable
Shell-abrate good times
Sea ya later!
Tropic it like it's hot
Long time, no sea
Fresh to depth
Whats up Playa
Go with the float
It's a shore thing
Going craz-sea
Nama'stay' at the beach
The sea-nic route
Beach don't kill my vibe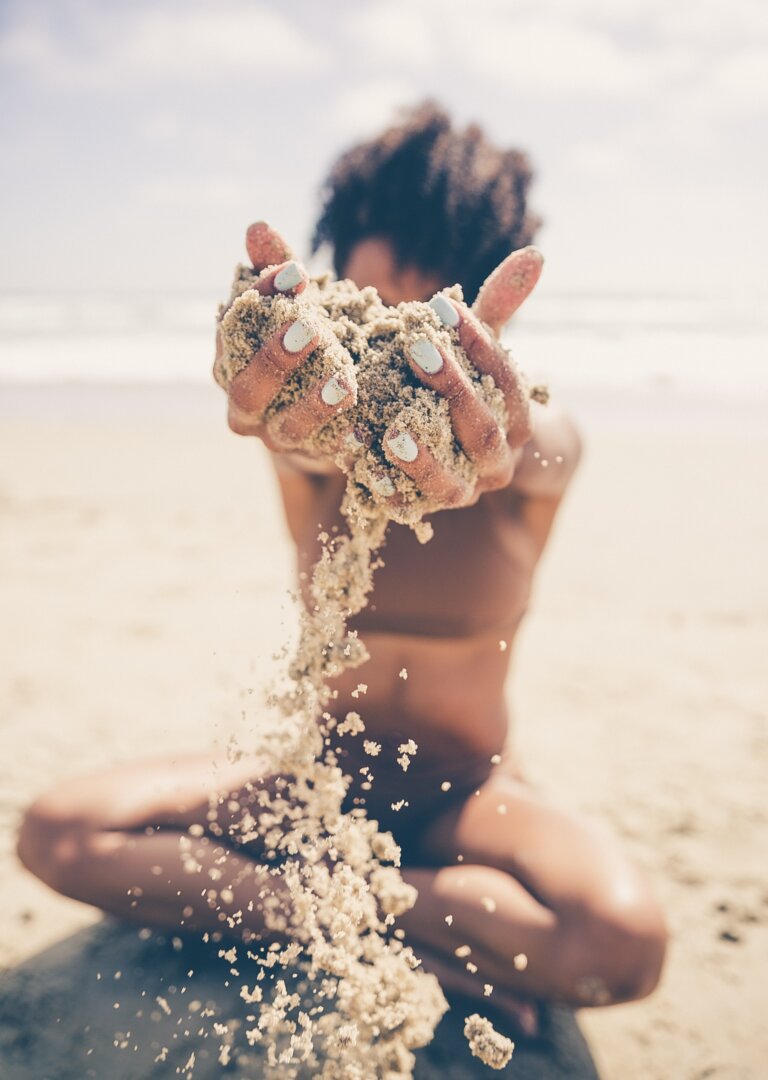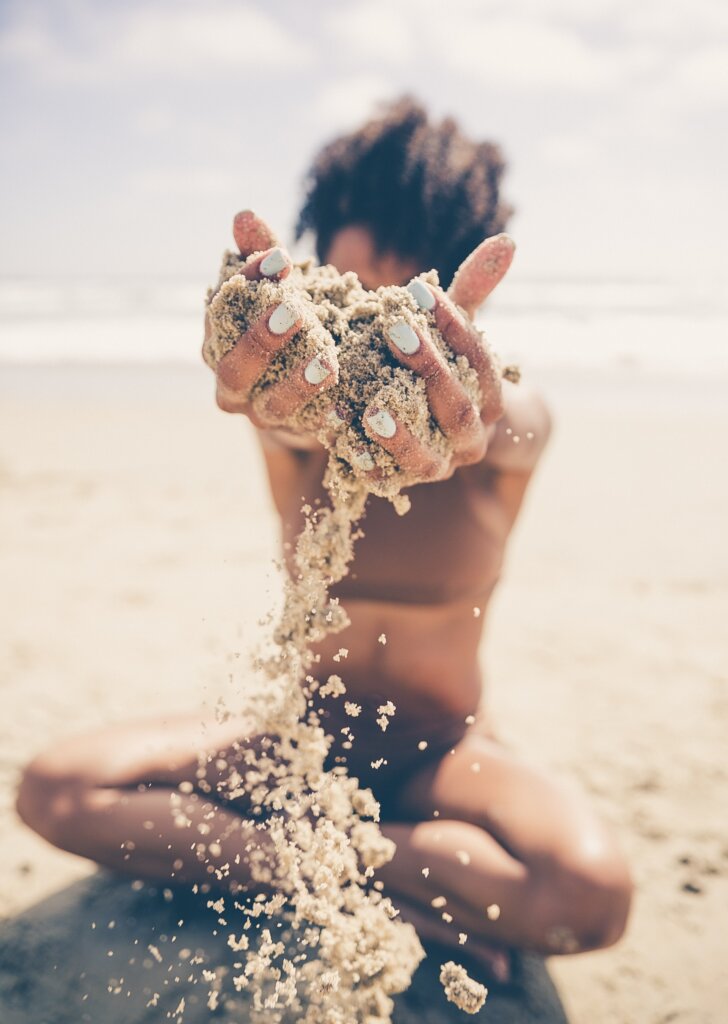 Beach Selfie Captions
If you're trying to share the sunshine on your mind with a glowing selfie, these beach selfie captions should be perfect to make it sand-sational.
Girls just wanna have sun
A pineapple a day keeps the worries away 🍍
Call me, beep me, if you wanna beach me
This is my Resting beach face
You could say I've been a little…nautical
Who's shore daddy?
Happy as a clam
Feeling fine and sandy
Living in a fanta'sea' world
Good times and tan lines
I need to be seahabilitated
I washed up like this
We shore are going to have a great time
If you can't beach 'em, join 'em
Getting a dose of vitamin sea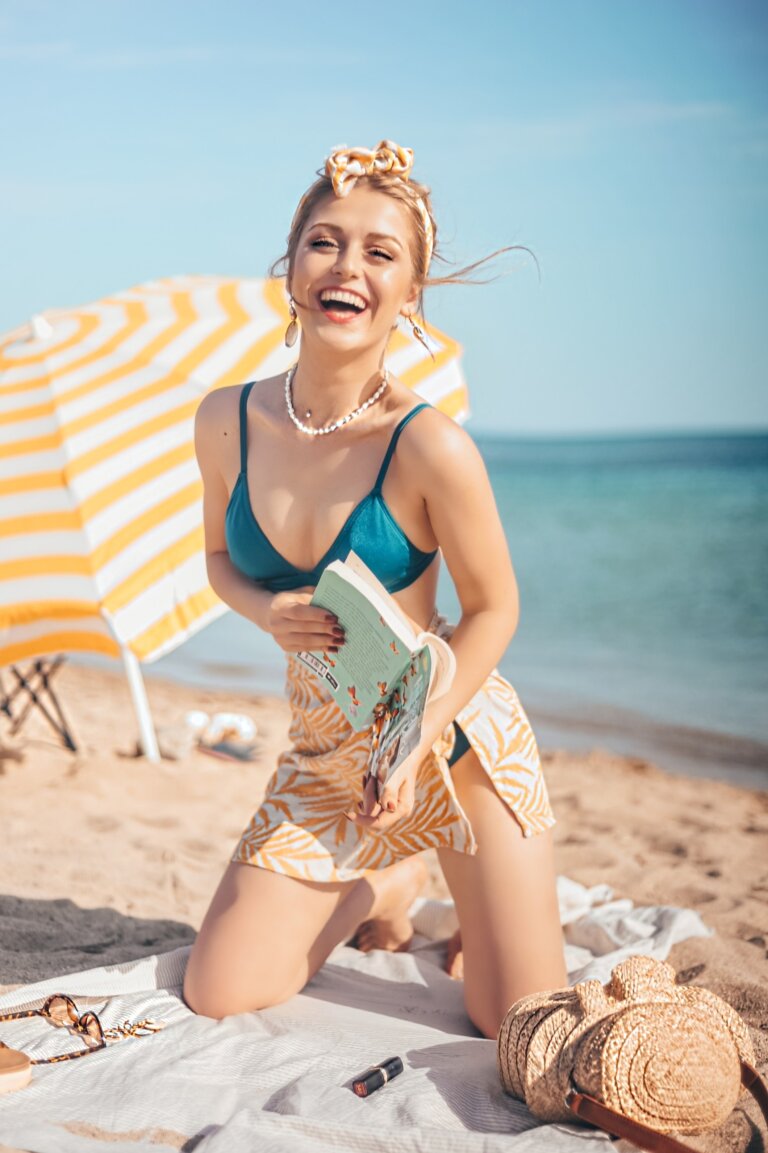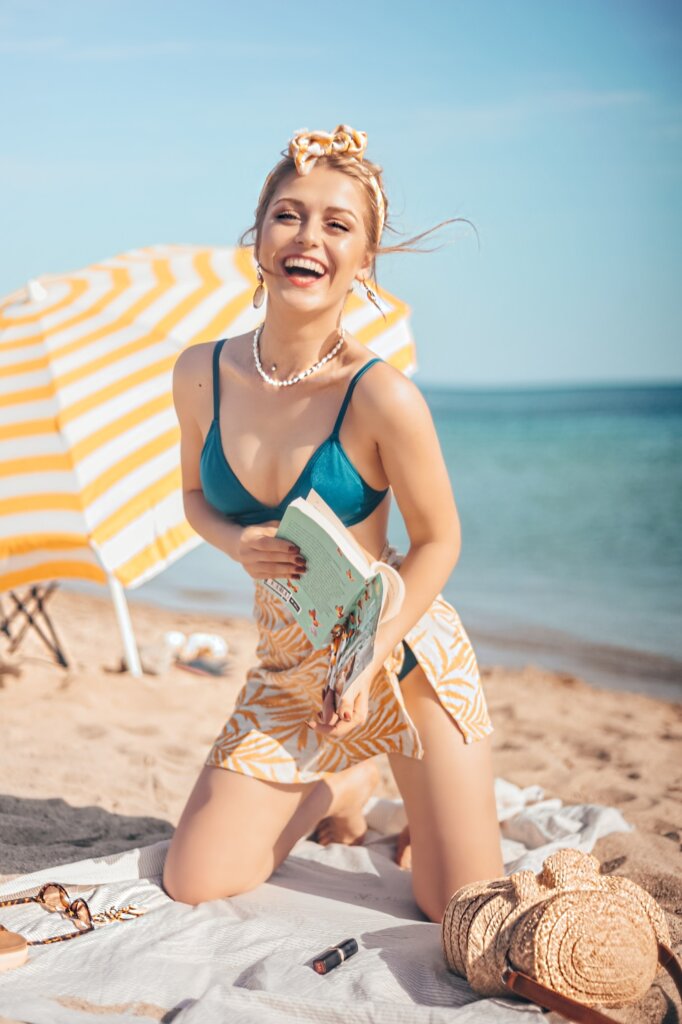 Funny Beach Captions
Wanting to share some laughs with the content of your long beach days? These funny beach captions are sure to catch a giggle or two.
I sea what you did there
Where my beaches at
That crazy little sun of a beach
My day at the seaside got a bit out of sand
99 problems but a beach ain't one
My beach puns deserve a sanding ovation
Summer should get a speeding ticket
I'm a better person when I'm tan
Motivational Beach Captions
These motivational beach captions are sure to make some waves in confidence.
Keep Palm and Carry On 🌴
Don't worry, beach Happy
Letting my worries wash out with the tide
Sea the beauty in life
Don't get tide down
If there's a will, there's a wave
High tide or low tide, I'll always by your side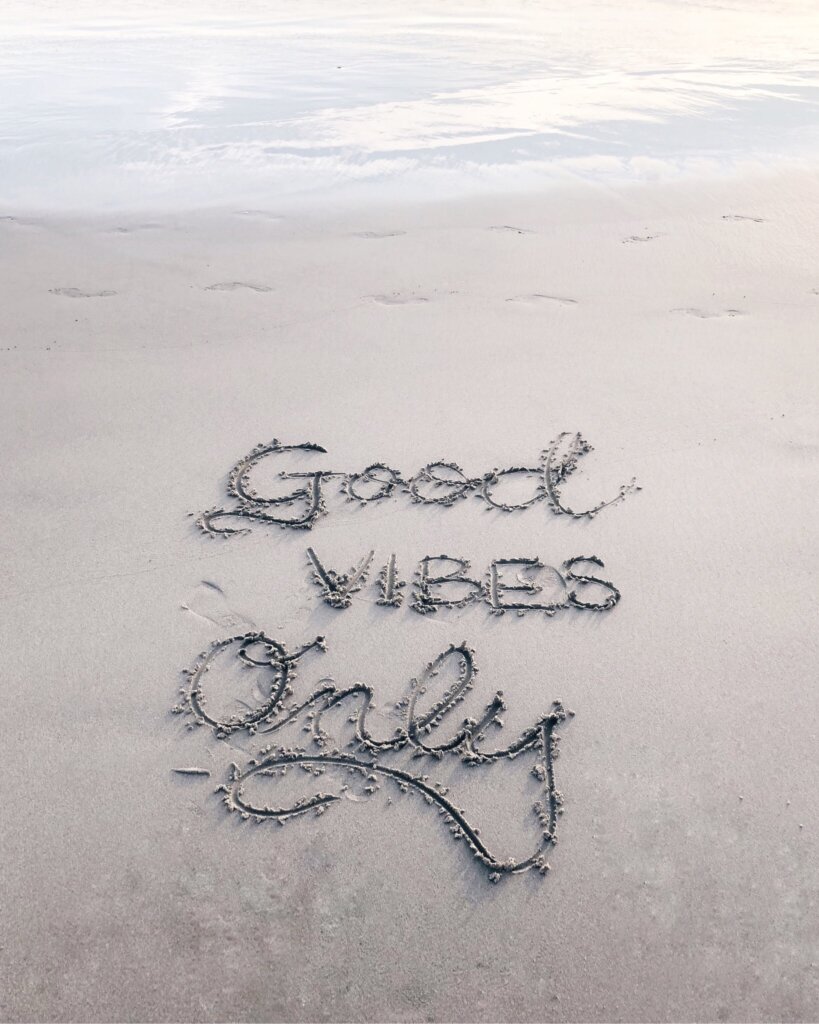 Did we Forget any Fire Beach Captions?
Let us know in the comments what beach Instagram, Facebook or TikTok captions we should add to our list!