*FYI - this post may contain affiliate links, which means we earn a commission at no extra cost to you if you purchase from them. Also, as an Amazon Associate I earn from qualifying purchases. Check out our Privacy Policy and Disclosure. for more info.
Wondering how to get more traffic from Instagram?
While our favorite photo sharing app has developed a reputation among content creators for being a mediocre traffic source that tries to keep you ON the app as much as possible (and away from external websites), the truth is, you CAN gain a lot of traffic from Instagram if you're strategic.
… Yes, even in an age where Instagram has five million tabs and features designed to keep you on the app for eternity.
(Seriously, we're probably two Zuckerberg keynotes away from being able to somehow shower in-app).
But hey, if you're curious about how to gain traffic from Instagram, then this post is here to help. Below, we'll be summarizing our top IG traffic generation methods, with top tips on how to make it rain traffic.
PS: Looking for more IG help? You might also enjoy our list of Instagram tips for bloggers.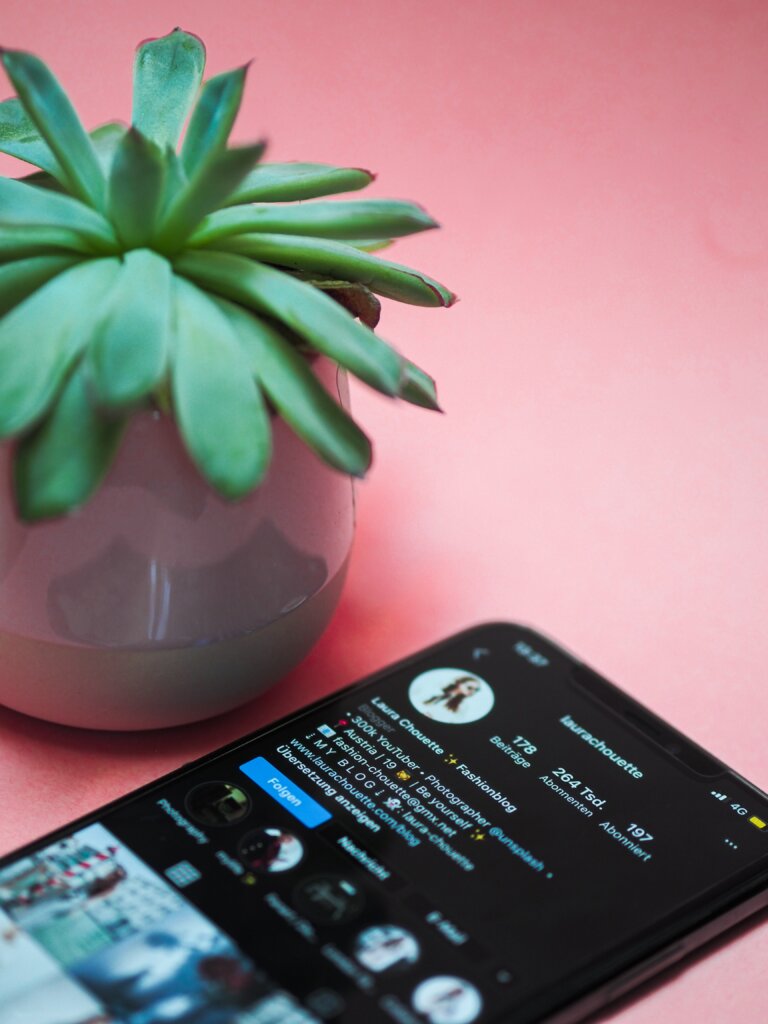 A Brief Overview of Getting More Traffic on Instagram
Overall, getting more traffic from Instagram can be broken down into three steps:
1) Create content on your website that is valuable for your social media audience
2) Create content on Instagram that teases/promotes these website posts you're directing traffic to
3) Make it as easy as possible for your followers to realize this content exists
This all sounds really basic, but we often see that content creators don't know how to connect their website content to their Instagram content very well, assuming that the content that's popular on their sites will also be popular on Instagram. This is sometimes the case, but not always.
We also see that content creators often have an "if you build it, they will come" mentality, which again, is not usually the case. When it comes to growing traffic on IG, you have to be your own annoying stage mom / hype person.
So, now that we have those basics down, let's delve into some tactics you can use to increase pageviews and traffic through Instagram.
Ensure you have your list of links properly set up in your profile
Having just your regular homepage URL in your IG bio is fine, but if you really want to get the most mileage as possible out of your little "link in bio", then it's smart to look into alternate options that allow you to make your audience's lives a lot easier.
Think about it this way: the majority of your IG followers have probably never even been on your website before, and those who have probably don't know it well enough to easily navigate to whatever piece of content they're looking for.
So, what many creators and businesses now do is create a landing page to be used as their "link in bio", which brings up a list of interesting links for followers, as opposed to just your normal homepage.
Curious about how to do this? Here are a few options:
Build a landing page of your own from scratch: This is the most hands-on method, but isn't too difficult if you have experience working on your own site. Creating a separate page on your site e.g. "yourwebsite.com/hello-instagram" will allow you to keep all the traffic you generate 100% on your own site, and give you a lot more flexibility in terms of the layout.
Use Later's Link in Bio Tool: This is one of our favorite Instagram tricks, and it's perfect if your Instagram feed posts perfectly correspond to individual links on your site (e.g. a recipe account). It's a free tool that allows you to essentially clone your IG grid and make each photo clickable, so your audience can just tap on the post they like and be directed to the corresponding page on your site.
Use a special "link in bio" service: These are services that make it easy to build a special landing page without any coding or tech skills. There are a lot of them these days offering more or less the same service – some popular ones include LinkTree and Lnk.bio.
Regardless of which method you choose, your goal should be to create a landing page designed specifically for your Instagram audience. So, put yourself in their shoes. If they've landed on your profile, what are they looking for? What posts might be relevant to them?
In the future, you can also start strategically planning for which pages to link to based on whatever you're promoting in your content, but more on this later.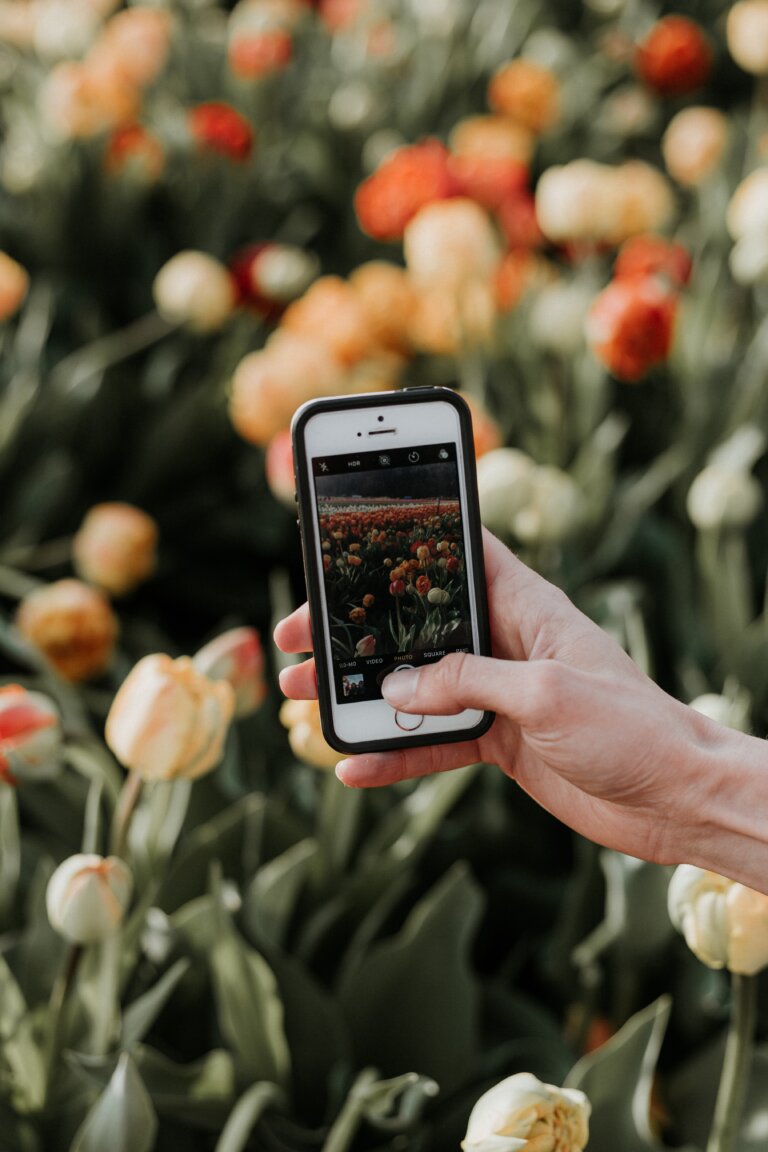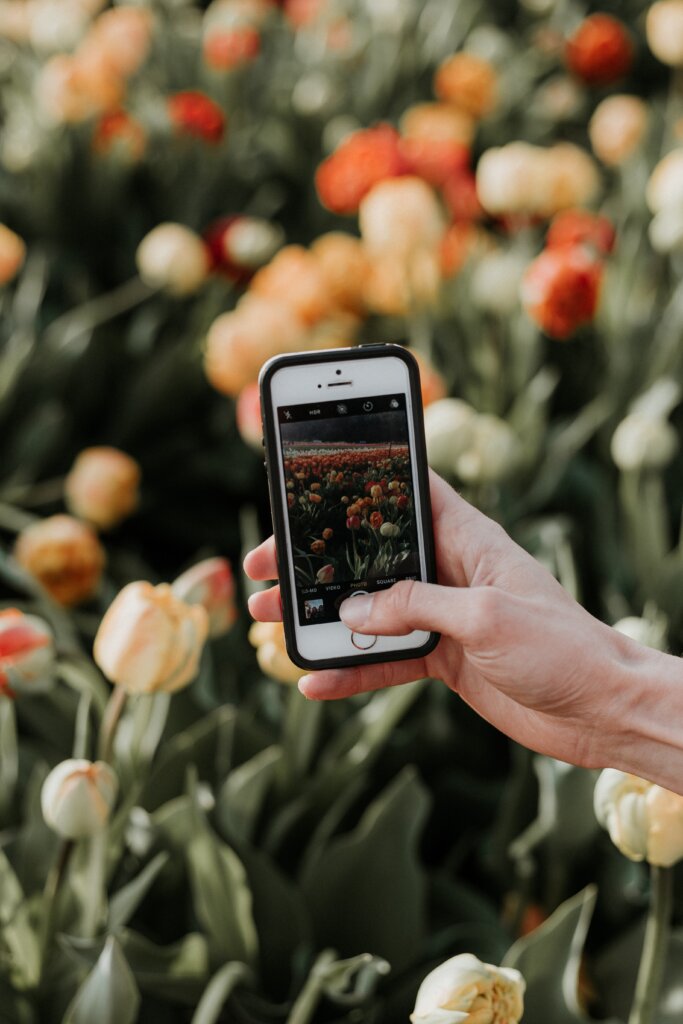 Link frequently to your content in Stories
This is probably the most basic tactic that people use for traffic generation on Instagram, but it's worth mentioning because so many don't use it properly!
With Stories, it's tempting to maybe share a new post once it's out and then call it a day, but simply dropping a new link without any buildup or hype isn't likely to get you much traffic.
Instead, think about why someone would want to read that post and what you can do to make your post more appealing to them.
If it's a recipe for example, maybe share a few delicious clips of you making the dish first before dropping the recipe as a link. That would likely get you way more clicks than just dropping the recipe on its own without any context.
And remember, there's no harm in sharing old blog posts or articles either!
Odds are very slim that your current followers will remember that you've shared it in the past, and so long as it's still valuable, then your new followers get to enjoy it too. 
A few other tips:
When sharing a link on Stories, make sure to post a few more updates throughout the day (spaced out if possible) to continually boost your Story to people's feeds
Make it juicy! Clickbait is annoying but it works – try to find a unique spin on your content that sparks curiosity, and people are more likely to click through
Use the poll + DM tactic to get more traffic from Instagram
This technique for getting more traffic from Instagram isn't for everyone, but it's worthwhile if you are looking for a smaller quantity of high quality traffic (e.g. you're selling a product) vs. a high quantity of ordinary traffic (e.g. you're monetizing through ads or another means that requires high traffic to be lucrative).
The way it works is this:
On Instagram Stories, create a poll that addresses a pain point of your followers that your content aims to solve. For example, if you were promoting a new kickass list of genius apartment hacks for renters, you could ask "Do you wish it was easier to decorate your rental apartment?"
Throughout the day, monitor the people that answer "Yes", then DM them personally a link to your article
Again, this isn't a great way to get mass traffic from Instagram because it's not very scalable, but it can work great to get targeted leads/traffic, and can help you cement a more personal relationship with your top followers as well.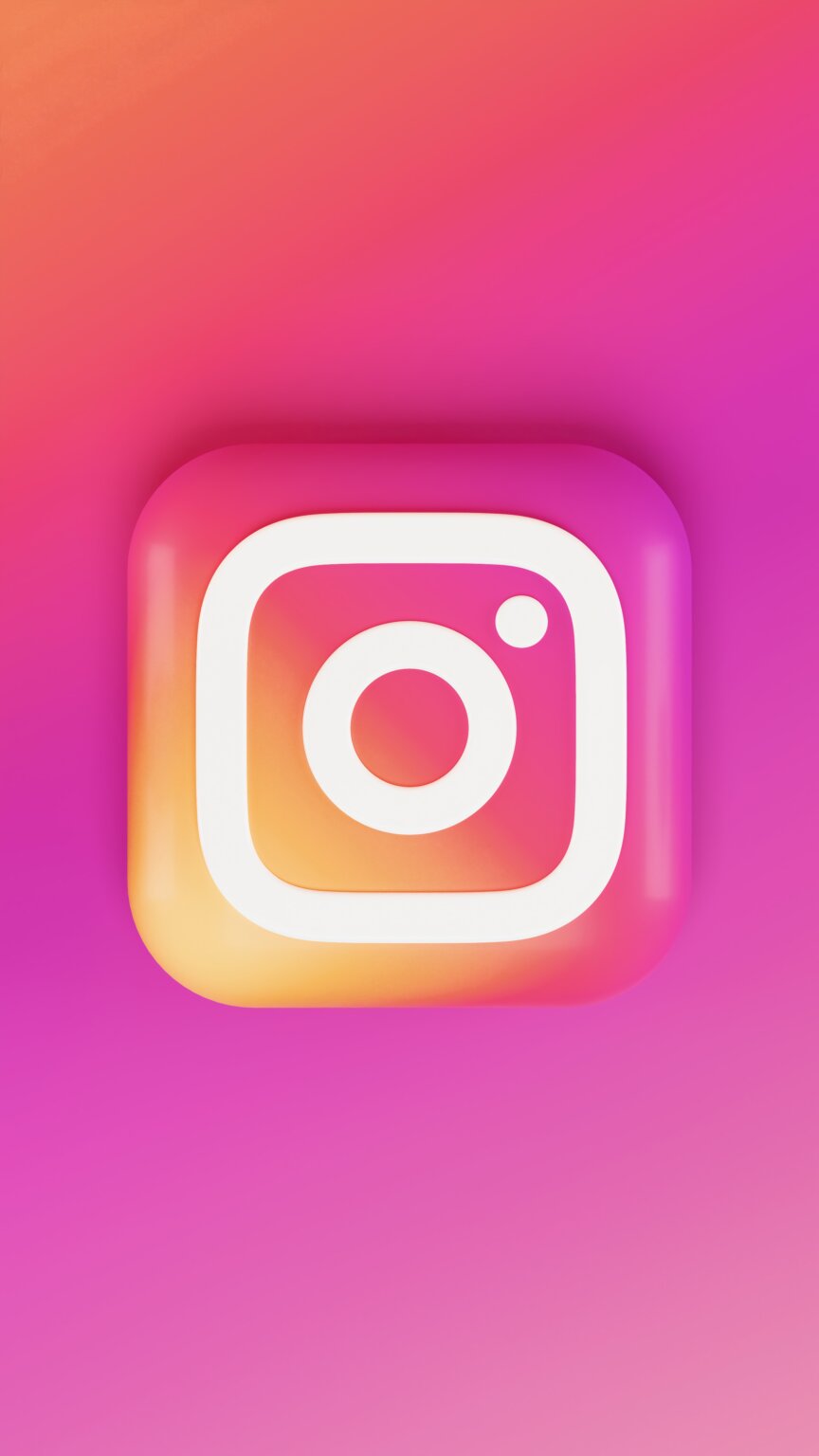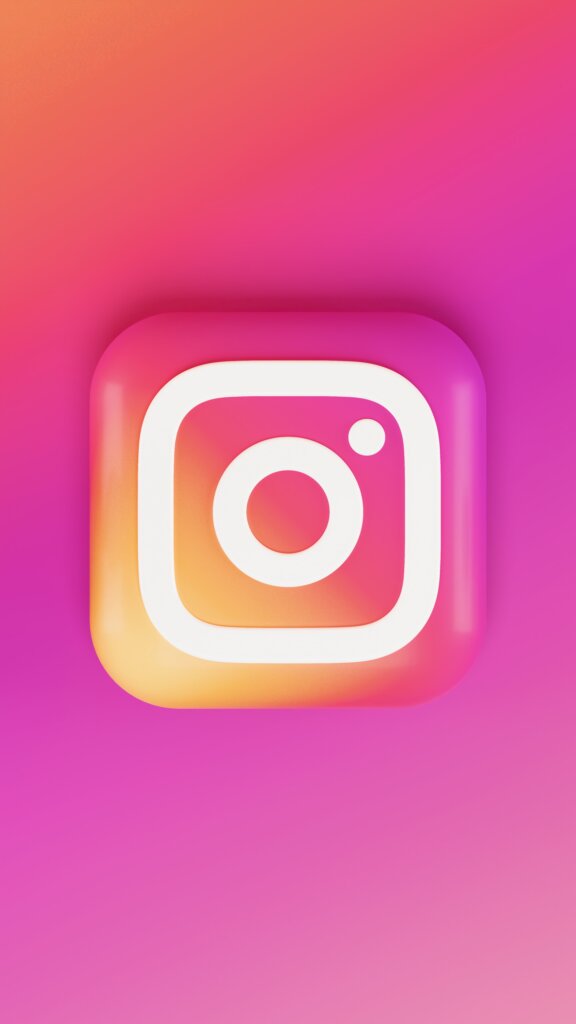 Create Instagram posts that tease your site content
While it seems to be quite a common practice, the honest truth is that posting a random photo then hyping your latest blog post in the caption likely isn't going to get you a ton of traffic.
Instead, you should look at your content as a teaser (or trailer, even!) for the site content you're trying to drive traffic to. Creating a meaningful link between your Instagram post and your site content is important for convincing people to click off of IG and onto your site. 
If you're trying to promote a trip itinerary for example, you could maybe make a Reel showcasing all the epic things you got up to in 24h, then mention that you a full itinerary up on your site that people can steal.
BONUS TIP: Take advantage of currently trending Instagram Reel audios or Instagram Reel trends to get your content out to a wider audience.
On a similar note, another important tactic for getting traffic on Instagram is to…
Create videos that require further reading/checking
This traffic generation technique on Instagram is definitely better suited to some niches more than others, but beyond teasing your site content in your Instagram posts, an even more powerful technique would be to deliberately create content that actually requires more in-depth details/instructions beyond what a conventional IG post can squeeze in.
An excellent example of this would be a recipe. A recipe video can of course show (with a quick pace) how a dish is made, but for the full list of ingredients and measurements, it's always better to have a blog post or article to refer to.
Another similar example would be a DIY video that requires longer explanations than what is shown on Instagram.
For this method to be effective for generating more traffic, you should ensure that you are adding a Call to Action within your content that lets people know that they can find the longer form version on your website.
Even a quick text box saying "Full Recipe available on my Website www.donutsaresupermegarad.com, or Full Recipe Link in Bio" will suffice.
Add calls to action/reminders wherever you can that point to your website
Similar to the point above, sometimes it's not enough to just have your URLs present and to create teaser content. Remember, your followers are constantly being bombarded with content from several creators, so you can't expect them to remember that your site exists.
You don't have to be annoying about it, but a few places to add a CTA like "Check my website for a full recipe" or "Link in bio for the full list of instructions" might be:
In the caption
In a pinned comment
In a reply to other comments asking questions
This might seem like overkill (after all, how can they NOT know about your site by now?) but sometimes it really does take that gentle nudge and reminder to jog their memory.
Trust us, they're bombarded with so much content all the time, they likely won't notice.
Create a freebie and then direct traffic to it through strategic content
People love free things, so it's not a surprise that one of the best ways to get more traffic from Instagram is through a freebie!
By creating a free offer that is linked in your bio, all you need to do for tons of additional traffic is to make people aware of your freebie, whether through Stories, in-feed posts, Reels, or you know, all of the above.
A freebie can be anything from an eBook or special coupon code to a curated "done for you" list of prompts/ideas relevant to your niche. The key to figuring out a great freebie is to think specifically about your audience's needs/wants.
It might be wise to ask your audience what they're looking for as well, so you can really validate your idea before going all-in and toiling away on your epic freebie.
Generally speaking though, for this Instagram traffic generation tactic to work, you need to create a freebie that is:
Enticing and juicy enough to get people wanting it 
In line with the overall value your account/website aims to provide 
Keeps users eager for future content from you
Be sure to put a lot of thought into this freebie because if you get it right, you can just frequently direct traffic to it through new videos and not need to make any new freebies.
BONUS: If your freebie is good enough, you can also potentially make it so that they need to enter their email to receive it. This will allow you to feed two birds with one scone and grow your email list at the same time. It's worth noting that your freebie needs to be REALLY good if you want this to work… otherwise you may just be alienating potential new fans, who may be annoyed by the additional step.
Did we miss any of your favorite methods for gaining traffic on Instagram?
Let us know in the comments!