*FYI - this post may contain affiliate links, which means we earn a commission at no extra cost to you if you purchase from them. Also, as an Amazon Associate I earn from qualifying purchases. Check out our Privacy Policy and Disclosure. for more info.
Pinterest, Pinterest, Pinterest. Why do you keep changing on us? You make it SO hard to love you, or in my case, to write courses and posts about how to use you.
Anyway, if you're here, it's because you've heard about the latest Pinterest changes and you're beating your head against the wall trying to figure WTF is happening.
Well, me too.
We're doing our best to stay on top of this constantly changing sea of confusion, doing things like reading through the Pinterest Best Practices list, watching Facebook Live interviews with Pinterest executives (like this one with Tailwind, if you're curious) and taking furious notes.
Short of barging into Pinterest's office and shouting questions at the receptionist until I get kicked out, that's pretty much what I've got to go on right now. At least, until the Pinterest Creator's Conference in June, which I will be attending with a very strongly worded list of questions, the first of which is just WHYYYYYYY?????????
Ahem.
Anyway, fresh off the last Facebook Live (kudos to Mediavine for hooking this one up – there's no public video to share, though, so you'll just have to trust me), here's the latest and greatest about all of the 2018 Pinterest changes – and WTF to do about them. Plus some stuff we all already knew, and some blessed relief that it won't be changing anytime soon. PHEW!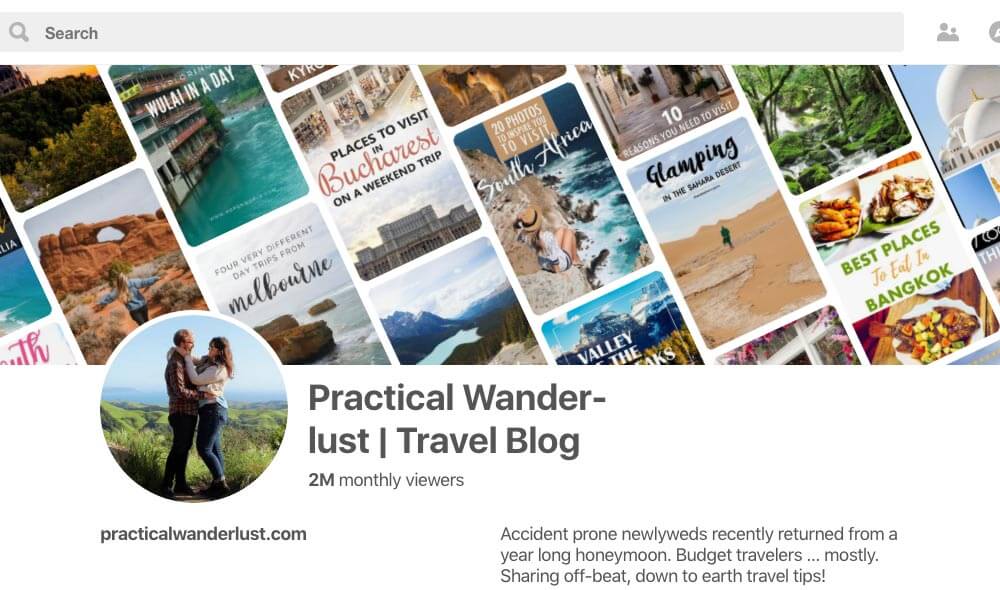 Brand New Pinterest Features in 2018
First and foremost: you have a new profile! The new profile includes a flashy new cover image – check out all of that Pinny goodness. You can choose from a few different options for your cover image, such as your latest pins, recent pins from your site, or a specific board. To pick one, just click that little pencil button on desktop and you'll see a few choices.
Which one should you choose? As of right now, I can't say that there's a specific benefit to any of the options – pick whatever makes the most sense for your business in terms of what seems to look best. Mine is just on my most recent pins because I think it's prettiest. Real strategic.
The other big change in the new profile? Your follower number is gone and it's been replaced with your "monthly viewers" metric. Wait, WHAT!?
Don't panic! Your followers haven't actually gone anywhere – they're just hidden behind a brand new tab. Click on "Followers" to see them again!
Oh, and by the way, all of those tabs are new, too. Woah! That's a lot of new stuff.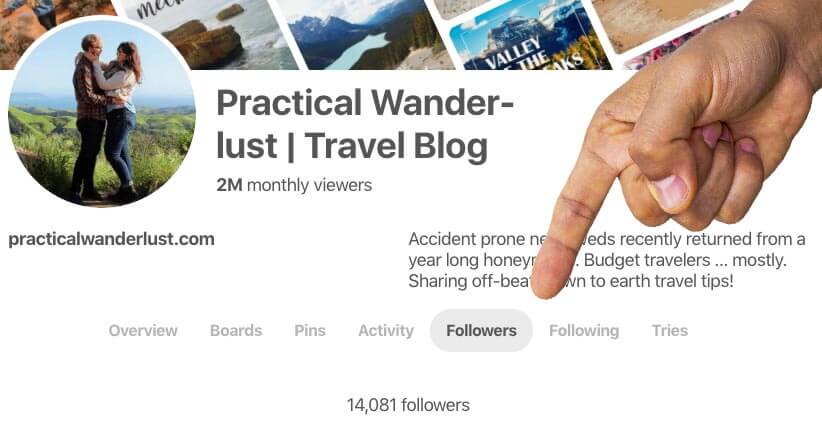 Browse through the boards to take a look – they're fairly self explanatory. You'll find that it's super easy to change the order of your boards – you used to have to drag and drop all of them, which took forever, but now with the click of a button you can undo all of that hard work sort them in various ways. If you've ever used Pinterest on Mobile, this option might look familiar.
Here's another big surprise: some of us have a whole new feed, the "Following" feed. You can access it by clicking the little people icon in the upper right-hand corner of the screen, and it will show you a chronological feed of everything being pinned by the accounts you're following.
Here's a fun way to spend a Friday night: head to your "Followers" feed and click refresh. And then click refresh again. And again. And again.
Woah! So fun! Endless hours of entertainment! … That's what Pinterest is hoping we're thinking, anyway.

In addition to some fun new features, Pinterest has been making big moves in the background with its algorithm. Here's what we know.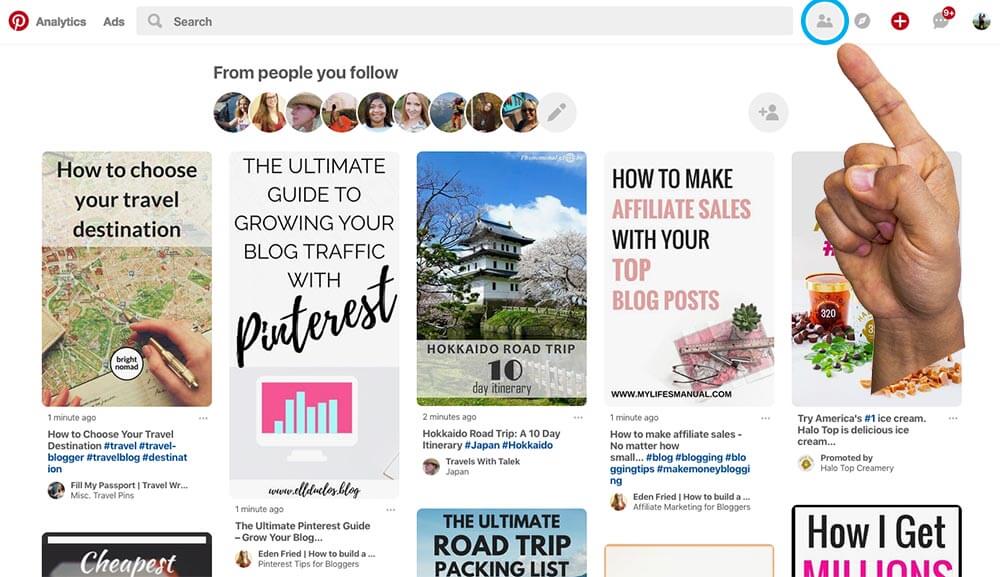 Pinterest Algorithm Changes 2018
Even if you don't use the Following tab, it's going to become really important for the algorithm. Pinterest will be prioritizing content that people who are following you engage with. It's almost as if your followers are like critics, who will then determine whether your pin gets shown in search results and on other people's smart feed.
This makes me nervous for anyone that is using an account that transitioned over from one niche to another – or from a personal account to a business-targeted account. Do your followers like you?! These people are supposedly now in charge of your life content's visibility on Pinterest, which is a mildly scary thought.
Here's another big thing. In the Tailwind Facebook Live, one of the best practices recommended for Content Creators was to use up to 20 hashtags on new pins. Wow, that's … that's a LOT of hashtags. Are we veering into Instagram territory, here?
The first question I had after hearing this recommendation was, "is anyone actually USING hashtags to find content on Pinterest?"
I mean… raise your hand if you are. Or you know, drop me a comment below. But personally, I haven't been – because the hashtag results seem to be CONSISTENTLY poor quality and pretty much irrelevant to what I'm searching for.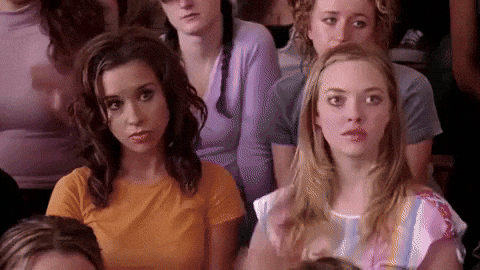 Well, my sassy question was answered in the Mediavine Facebook Live interview (bless them, they read it word for word to fully convey my sass). Here's the thing: Hashtag search and searching using regular keywords are two VERY different things.
Hashtag feeds – what you get when you search using a hashtag on Pinterest – are chronological. Yes, like the new Following tab. They're supposed to be showing the hottest, newest, freshest content in a particular category.
What that means is that hashtags are a way to find NEW content. That's why it's not useful to hashtag older pins. It also means that hashtags are less relevant for evergreen content. You want to rely heavily on hashtags primarily when your content is timely or seasonal, like for example, a pin about Halloween that you're sharing in October, or a pin about the new Pinterest algorithm changes in 2018 (yep, we went meta).
Aside from showing you sexy new content, hashtag feeds are also supposed to help you soothe your ennui. Apparently hashtag search results are really meant for people that have already searched for something and didn't find what they were looking for, or spent way too long scrolling through search results before sighing loudly and moaning something like "is there ANYTHING NEW under the sun?!!"
These mythical people, aside from being moaney and existentially adrift, are looking for the NEWEST and LATEST pins about a topic. They are willing to sacrifice relevance in their search results to see what's new and fun and "IN."
The big takeaway here is that stuffing your description with hashtags is only important if your content is non evergreen, holiday related or seasonal topics that will greatly benefit from the immediate engagement offered by the hashtag feed. The rest of us are just fine using a 2 or 3 hashtags.
OK, here's a quick round-up of what's most important, because you're very busy and very important and bullet pointed things are easier to digest.
The Follower tab is chronological. This is a big step away from the smart feed, which served up their best guess of the content you probably want to see. Apparently this is in response to perceived user demand. I guess a lot of Pinners were sitting home along on a Friday night like "ugh, my smart feed is so boring! Instead of seeing stuff I'll probably like, I want to see all the weird recipes and craft ideas or whatever that my friends are pinning RIGHT THIS SECOND." It's like the EXACT opposite of what Instagram thought we wanted in 2017. Can we just – can we pick one, social media platforms? Smart algorithm or chronological, pick a lane. I guess in Pinterest's case, we get both, so maybe that's actually a win
Your followers now own you. If your followers to ENGAGE with your pins within the first few days, then they will be rolled out to more users. If they don't, get new followers who are better suited to what you're pinning (or pin content that they will like more, either of those things).
"Fresh" posts will get a little algorithm boost. That refers to new blog posts, a new pin for an old post, etc. Hashtags are handy for boosting non-evergreen content and seasonal pins, but the rest of us posting evergreen content (IE travel blogs) don't need to rely heavily on them.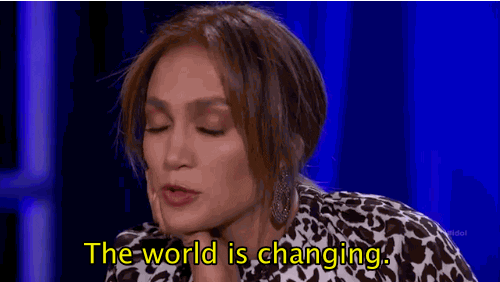 What's Coming Next?
A lot of changes have already happened, but even more Pinterest changes are coming in 2018. Here's what we know is coming, so that we can all be mentally prepared.
Everyone will get the "Follower" tab within the next few months. So if you weren't in the first wave and you're looking at my photo above like, "Um, wtf?" Relax, you'll be included in the fun very soon.
You'll see more "recommended profiles to follow" features coming soon. Honestly, I feel like there USED to be a lot of those in the front page/smart feed and suggested when we pinned stuff … so I feel like this is actually an older feature that they're going to be bringing back, and maybe revamping? Anyway, this should help us all grow, in theory. In order to benefit from this feature, you'll need to be a consistent pinner, you'll need to have a business account, and you'll need to have a "claimed" website. More on how to "claim" your website or check if you've already done that below in the actionable steps section.
Your profile will be "Recommended" to new followers based on followers who are already engaging with you. This should, in theory, help you gain new and most importantly, relevant followers.
Engagement will be even more crucial than ever this year. Remember that "engagement" means everything from close-ups to click throughs to saves, and even comments & photo replies. In the near future, even comments and "tries" may help boost a pin's visibility. That all seems like it will be great for food and recipe blogs, but not terribly helpful for travel, so I'll just be over here crying and trying to teach myself how to cook. Oh goodness, I'm really hoping that we don't all have to join comment pods for Pinterest. Lord knows I have no desire to go back to them ever since leaving all of my Instagram pods (I've never felt so free)!
And … here's some Very Bad News.
Group Boards will be less important for engagement & distribution. This is big, because a lot of us really rely on Group Boards. Apparently, Pinterest followers prefer to see content from people they've chosen to follow. Pinterest recognizes that content creators have been "taking advantage" of this distribution method and will be de-prioritizing group board visibility. Ahhhh! Instead of relying on Group Boards, you'll want to focus more on Pinterest SEO and optimizing your pins and content to appeal to your followers. Think of Group Boards as they were originally meant to be use: for small groups of collaborators, NOT as your distribution method. A way to take advantage of this might be to create group boards with similar overlapping niche content creators – like, your competitors and blogger BFF's – to appeal to your core follower base.
"Giraffe" pins WILL BE PENALIZED, especially on Mobile. A "giraffe" pin is LONGER than a 2:3 ratio or 1260px. These very tall pins will be shown less in the feed. Like, they'll be cut off, AND ALSO suppressed in the feed on mobile. And the VAST majority of users are on Mobile. Ahhhh!!! You can look at your Google Analytics referrals from Pinterest to see how many of your users are viewing on Mobile, but as of right now, STOP making pins that are longer than 1260px and stick to a 2:3 ratio.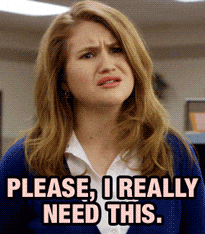 What's NOT Changing?
Thank the freaking heavens, some things AREN'T changing. Here's what we already know to be true which will STILL BE TRUE in 2018.
"Monthly Views" captures true reach of your content on Pinterest. It refers to everyone who has seen something you pinned in the past 30 days. And it is NOT necessarily directly tied to your # of followers. Some of us experienced a big jump in this number recently, which I'm guessing was just a calculation tweak. Ultimately, the only metric that REALLY matters when it comes to Pinterest is the traffic you're getting to your site. I've seen a lot of variations in follower count/monthly views/monthly traffic, and honestly there is no magic formula to determine how many monthly views you need to receive a certain number of referrals to your site – it totally depends on your content, and whether it's clickable.
Content creators should continue to re-pin content from other pinners. Prioritize fresh content from your own website and then continue to re-pin from

front page, etc. This has never not been important. Er… what I mean is, this is still important. You want to use Pinterest as a user would!
Your Board order is not at all relevant to the algorithm. Even though you have several choices now and can order boards from A-Z or whatever you want, Pinterest doesn't give a hoot HOW you organize your boards. However, board order is STILL very important as a visual appeal to signal people who come see your profile and make a snap decision as to whether or not they want to follow you. So no, you don't get to excuse yourself from that Pinterest Profile Makeover you've been putting off.
Live pinning vs. scheduling: automation does NOT hurt you. Pinterest wants you to spread out your pinning activity rather than seeing you spam them all at once.

However, they want you to continue to log in and pin live once in a while (which I have always recommended even to advanced pinners – even a few manual pins a day will work). In the future, Pinterest will be rolling out ways to motivate live pinning vs. scheduling with new features, but automation still won't be penalized. Note: this doesn't mean it helps you grow, either. I still firmly believe that automation is a good strategy for maintenance, not growth.
You won't see a "boost" by turning off Rich Pins – unless you're a food blogger. There's been this rumor floating around that turning off Rich Pins is a secret, magical way to boost your Pinterest traffic. Here's why this works for some people (especially food bloggers): ever searched for a recipe on Pinterest, seen in the Rich Pin description that it had saffron or smoked paprika or some other random, specific ingredient that you didn't have on hand that day? You probably didn't click through to read the rest of the recipe, did you? Turning off Rich Pins makes Pinners more likely to click through … to recipe posts. For the rest of us, including travel bloggers, that really doesn't apply. Higher click-throughs come from ACTIONABLE pins – you still have to make your Pinners WANT to click through, like to answer some burning question ("what ARE the 10 most Instagrammable places in Cartagena? I MUST KNOW!!").
The # of followers that you have still doesn't matter, and engagement is far more important than followers. This is what I've said many times before, like when I said that followers don't matter and when I theorized in 2017 that getting rid of re-pin counts and replacing them with engagement meant that engagement was the new metric to pay attention to. What I'm getting at here is that I WAS RIGHT! Kudos, me.
You want a variety of engagement. You want your followers to engage with your content in the "following" tab. You want other people to discover content and pin it from your site. You want to pin your own content. All of it. Everything. Do it all! The more variety of engagement you're getting, the better. This is not a new thing, it's just really important.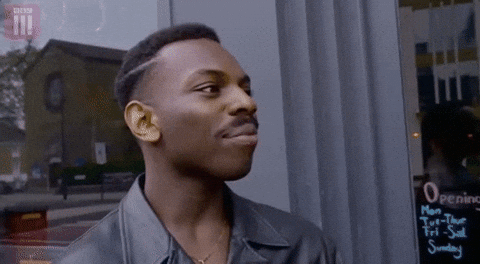 Other Important Things to Note
Here's some more important stuff to know about Pinterest in 2018. Look, not everything fits neatly into a category here. We're doing our best.
About Automation/Scheduling Tools…
The time of day when you pin is not the be-all-end-all for engagement. Although it does help to pin during "peak" times, even if you post when your followers are asleep, they will see your pins the next morning. This was confirmed in both interviews, with Tailwind and with Mediavine. Interestingly, this means that scheduling using time slots via Automation tools like Boardbooster and Tailwind doesn't exactly give you an edge.
BoardBooster & Tailwind pins are NOT penalized in the algorithm. However, Pinterest does want you to log in regularly, click on stuff, and shoot off a few manual pins. I do this while waiting in line, in traffic, in the bathroom, etc.
About Spam/Stolen Pins ….
What is Pinterest doing about stolen pins/spam? Pinterest didn't give us any specifics, but they're definitely working on stuff to combat spam that's still under development. What they were able to tell us is that they will be "aggressively investing in domain quality," which means inspecting whether the landing page lives up to the promise of the pin. This would cut down on changed/stolen pins which lead to different URLs than they should. Some things that they'll look at include whether your landing pages load QUICKLY – so get that page speed under control, y'all – and whether the landing page is relevant, not spammy, and contains similar images to the pin image.
Contact specific copyright help team when you find a stolen pin that belongs to YOU. That means keep reporting your stolen content with this form. And if you really want to be extra, a best practice is to contact Pinterest to let them know, too, especially if you found an entire spam website stealing a bunch of pins.
You can FLAG a pin that you identify as stolen, even if it isn't yours. Click the 3 little dots, click "Report", and then choose the option "this image doesn't appear on this site." Apparently that option will get the best/fastest results without risking impacting re-pins that haven't' been stolen.
Can we report entire profiles? Yes – click the three little dots next to the Follow button and then click "Report" to report a spam profile. Pinterest is also developing new reporting tools to combat spammers.
Make sure that the description of your pins is very similiar to the title of the post that it links to. Pinterest is examining whether blog titles match the keywords and description on your pin, to help combat spam. So it's important that these two are pretty similar or contain similar keywords. You also want the image of your pin to look like what's on the page – it doesn't have to be the EXACT image, but it should be relevant. I assume this is being determined by robots, so … make it robot-nizable. Get it? Like recognizable. Get it?!?!!? #dadjokes
About Pinterest SEO…
Pinterest board titles, keywords, and descriptions all affect the pins in your boards. These keywords trickle down to the pins in that board to help Pinterest determine what a pin is about and when to serve it up in search results. So again – get on that Pinterest Profile Makeover!
Pinterest prioritizes pins that you pin from your website which link to your website. I mean like, YOUR pins, the ones you made by hand, which link to your site. Pinterest recognizes these pins as coming from you, and they do get a boost in the feed. They can also tell when it's an existing post or an older post, and brand new posts are prioritized in Pinterest – especially in the new Following feed.
The "first 5 pins per day" rule refers to what shows up in the Following tab. There's been a lot of speculation around this, and I want to clarify. Here's the deal: if you pin in giant chunks – like, frankly, most regular Pinners do – Pinterest doesn't want to spam someone's Following tab with all 100 of your obsessive pins about Cauliflower Recipes or whatever. So they cap you at 5. After 5 of your pins, someone else's pins will show up, and so on. Then a little later, maybe 5 more of your pins will show up. Now, should we be ensuring that the first 5 pins we share each day – starting at midnight UTC, or 8pm EST, or 5pm PST – are from our website, or would THAT look even more spammy? Great question. I'll be testing a few things out and seeing what happens.

Clarification, 6/1/18: According to Pinterest, the "5 pins per day" rule no longer applies to a specific time of day and has been removed from their Best Practices page. Think of it more like a guideline for spreading out your pins vs. batch posting. Whenever you take a break after pinning a bunch, such as to sleep, the next 5 pins are considered your "first 5 pins of the day." But don't worry much about it – the real priority is just spreading your pins out and pinning regularly throughout the day, and pinning every day.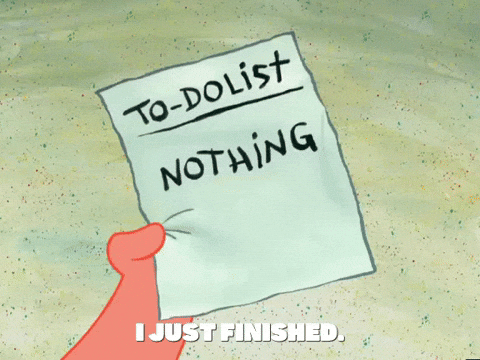 What Should You Do? Actionable Steps for 2018
There is so much happening and it's all so overwhelming! Thankfully for you, we've fought our way through the overwhelm to come up with a few practical, actionable steps (which is what we're all about here at Slaying Social). Here's what you should be doing about these changes.
If you don't already have a business account, get one ASAP. Just click here to convert your existing Pinterest account into a business account. This will be crucial moving forward for content creators.
Claim your website, or verify that you've already done so. Here's how to claim your website. To check if your website has already been verified, navigate to your Pinterest Analytics and select "Website" (or click here). If you see some analytics from your domain, you're good!
Remake pins that are larger than 2:3 or longer than 1200px. This sucks. Like, MOST of my pins are 1400px tall. Sigh. The good news is that re-designing and re-launching a new pin should give you a little boost for that post. This is something you should be doing regularly anyway. My advice is to prioritize your most popular content FIRST, especially any long pins that have gone viral and are still driving traffic. Remake those ASAP!
Lean into what your followers are looking for, what they're engaging with, and pin & create content surrounding those topics MORE to drive engagement. Pin for your PINTEREST AUDIENCE – not yourself. Use secret boards for personal content (this has always been true). Remember, your followers now significantly determine the success of your pins, so understanding what they like is more important than ever.
Pin consistently! Pinterest REALLY wants you to pin daily, consistently. As always, I recommend pinning for 1 hour a day when you're in a growth phase. There is no such thing as pinning too much, so go crazy … just do it regularly, every day. I personally pin around 100+ times per day.
Stop keyword stuffing. Keyword stuffed pins will be suppressed in the feed. Instead of throwing a zillion keywords into your description, write a description with a few primary keywords that are tied together with actual sentences – exactly like what you'd use for a Google description. The best descriptions have a relevant description, a few great keywords, and a few relevant hashtags.
If you changed your niche or built your business account on top of a personal account, your followers may be hurting you rather than helping you. You may want to start your account from scratch – or better yet, pump out relevant content like crazy and work hella hard on attracting new, more-relevant followers.
When you pin a brand new pin from your site, pin it to the most relevant board FIRST. Most of us jump straight to pinning to our "Best Of" blog board, and then re-pin from there. Apparently, that's not doing us any favors. A pin carries with it all of the information from the first board it's pinned to, including the related content in that board, keywords in the board title and description, etc. I've been preaching for a long time that if you write about a niche on your website, you should have a board for that niche – so pin to your niche board FIRST, then you can re-pin to your blog board later.
---
PHEW. That was a lot, y'all. Are you ready to curl up in a ball and cry, or just me? Anyone?
Here's the good news: I AM working on a Pinterest course. … 4 of them, actually, split up so they're actually affordable for regular people (cuz we love y'all). But now that everything is changing, I'm going to take some more time to make sure my content is up to date.
If you want to be in the know and get a heads up the minute that our courses drop, sign up for our mailing list using the form below. We'll send you a few of our favorite Pinterest tips, plus you'll get access to our massive resource library, which is stuffed with freebies, Pin templates, worksheets, and other nerdy goodies.
Do you have any questions, frustrations, or confusion that I can either help with, or just like … cry with you about? Drop us a comment below!

FOLLOW SLAYING SOCIAL

Oh hey, pssst: did you find this post about Pinterest helpful? Why not do it some poetic justice and share it on Pinterest?