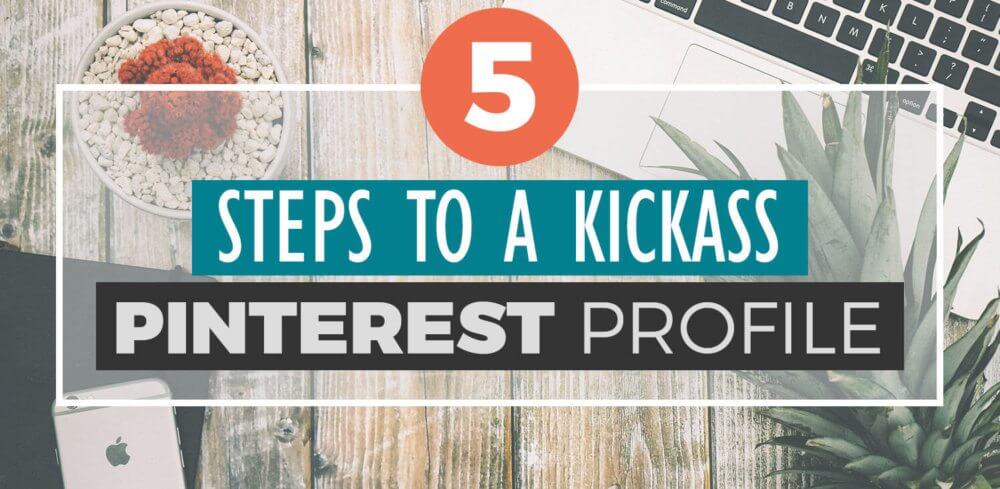 Having a kickass Pinterest profile is a crucial foundation for a Pinterest account that drives traffic to your blog. 
I had only been blogging for 6 months when I hit 20k monthly visitors from Pinterest to my blog for the first time. And, as I've discovered, traffic from Pinterest lasts – my traffic from Pinterest has been steady for the past 6 months, even though I've cut way back on the amount of time I devote to growing my Pinterest account: from 1 hour a day to 1 hour a week. I've set up my Pinterest account to drive traffic to my blog organically. And it all starts with my Pinterest profile.
Did you know that Pinterest ranks its users based on how much engagement their content & profile receive? Every time someone clicks into one of your boards, or looks at your profile and decides to follow you, or gets sucked into a Pinterest hole and obsessively repins everything in all of your boards (don't act like you've never done this. I CAN'T be the only Pinterest addict here) Pinterest is silently giving you a nod of approval.
Today we're going to dive into how to create the kind of profile that attracts engagements like the Kardashians and drives traffic like the mall cop in my hometown.

My Pinterest tips aren't just targeted at beginners: a lot of experienced Pinterest users overlook these simple yet important steps! If you've been on Pinterest for a while already, challenge yourself to audit your own Pinterest account with a critical eye to identify areas for improvement.
Hey, this post has moved! To read the rest of this post, you'll need to head over to my travel blog, Practical Wanderlust. Click the button below to read the full post:
Access our FREE Resource Library!
Subscribe below to get full access to our FREE resource library! Our library is chock full of downloadable worksheets, checklists, templates, and more for Facebook, Pinterest, Twitter, and Instagram. Did we mention it's free?!