Wondering what recipes and food hacks are trending on TikTok right now?
Viral TikTok food trends are inescapable – they'll take over your FYP and hold your sanity hostage until you finally attempt the dish yourself.
Truly, you'll be exposed so much to these dishes over and over that you'll start to crave them even if you've never tried them before.
… Ah, the power of TikTok trends.
Well, whether you're looking for some dinner inspiration or simply keen to see what food trends are rocking right now, here are some delicious TikTok food trends and hacks you cannot miss.
(August/September 2023) Hwachae
In August 2023, TikTokers across the world were captivated by the Korean punch known as "Hwachae". At its simplest, Hwachae consists of various fruits (usually watermelon and berries), fruit, and a liquid base that's usually a combination of a fizzy citrus drink like Sprite, and/or Strawberry Milk. Some also add additional sweeteners like sweetened condensed milk, honey, or even ice cream.
Popularized by @amyflamy1, also known as "Hwachae at 3am girl", this tasty and refreshing summer trend has had TikTok in a chokehold all throughout August.
How to make it: In a large bowl, combine ice, Sprite, Strawberry Milk, and some chopped fruits of your choosing. Slurp up and enjoy!
(July/August 2023) Girl Dinner
If you've been on TikTok at all this summer, you'll no doubt be familiar with the term "girl dinner" which has been going crazy viral on the app over the past two months.
While it seems like the term "girl dinner" originates from this TikTok by @liviemaher (where she also calls it "medieval peasant dinner") posted in May 2023, the trend really took off in July when people were posting videos of their "girl dinners" with funny remixes and songs like this one.
While girl dinners vary, the trend is simply used to showcase the simple meals that we often eat for dinner, whether they be snack plates with tons of random things, a simple pasta dish, or just a bunch of ice cream. The most prominent variation of "girl dinner" though involves a bunch of snacky foods on a plate.
Critics have pointed out that "girl dinner" promotes unhealthy eating/ iet culture, whereas others defend 'girl dinner' by clarifying its key principle is ease/convenience, not necessarily small quantities.
(May/June 2023) Mango Pancakes
With summer on the way, it's no surprise that refreshing desserts are making their way to viral stardom, and in May/June 2023, the spotlight was on mango pancakes.
While this treat has been posted many times before, they're clearly having a renaissance thanks to newly viral videos like this one by @madisonsarah_.
Most videos involve simply showing off the treat and eating it, but some recipe videos are starting to go viral too.
How to make it: Peel and cut mangos, then make a pancake batter with icing sugar, flour, milk, eggs, vanilla, butter, and yellow food colouring. Pour a thin layer of batter on a heated pan to make the yellow crepes, then fill with whipped cream and mangos.
(March/April 2023) Fruit Roll Ups with Ice Cream
Throughout March and April 2023, yet another satisfying frozen snack took TikTok by storm – fruit roll ups with ice cream!
This treat skyrocketed to popularity when TikToker @golisdream shared it as her guilty pleasure snack at the end of February 2023, garnering over 14 million views. The treat's unique combination of textures (both crunchy and creamy) made it an instant hit.
How to make it: Add a spoonful of ice cream into a fruit roll up (any flavour combo you like), wrap it up and take a big bite.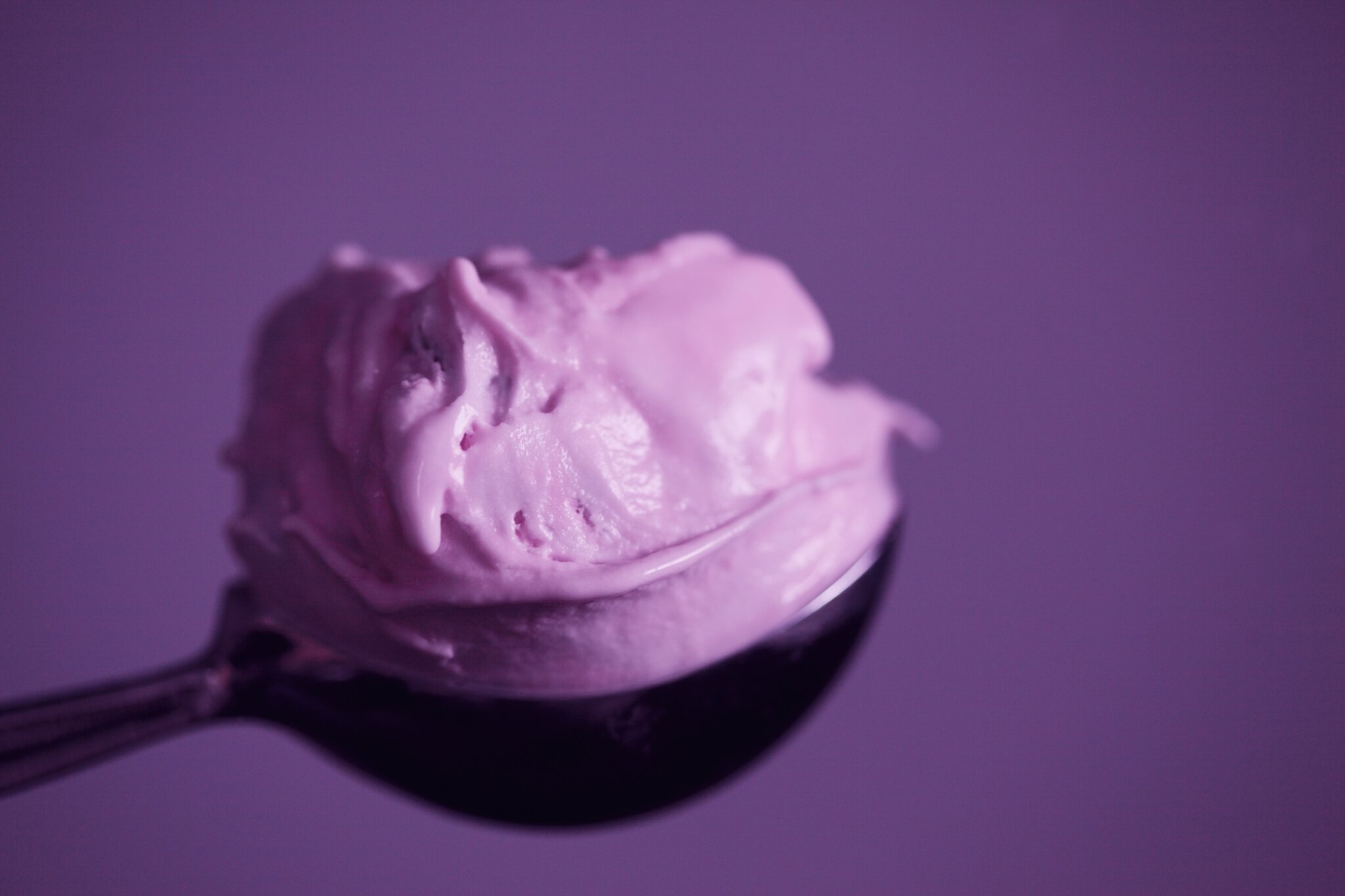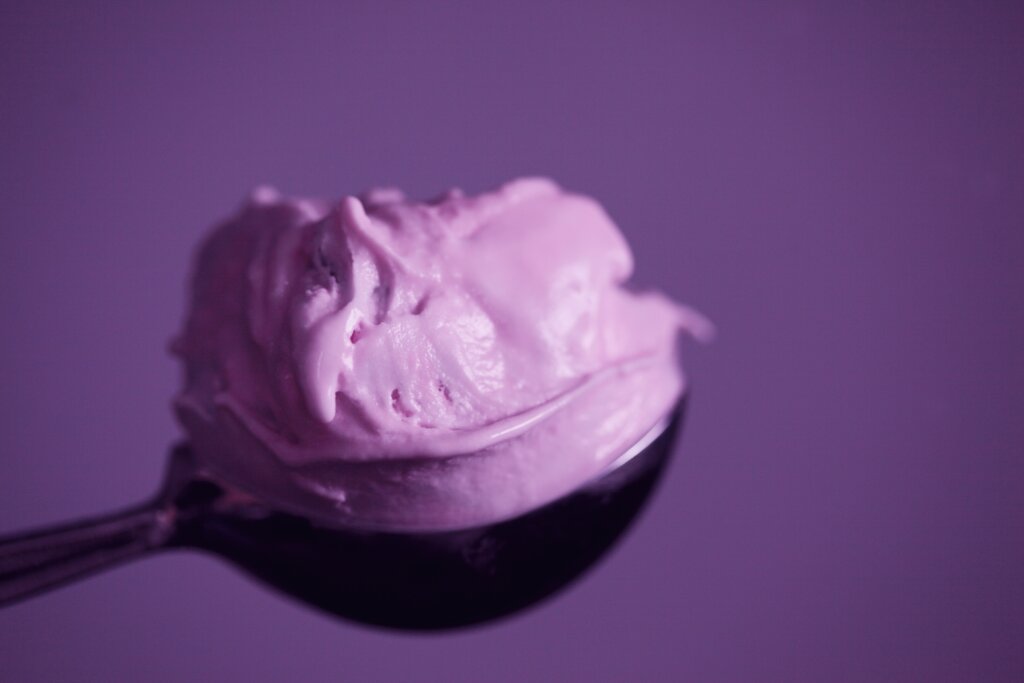 (February/March 2023) Frozen Sour Strips
TikTok has long been obsessed with freezing things for fun, and after a bunch of people freezing Jello in December 2022, the trend turned to sour strips in the months following.
While the idea itself isn't new (we found TikTokers freezing sour strips as far back as this video from @tiktoktienny in June 2022), this TikTok food trend really blew up in late January 2023 with creators like @alonimatzon getting hundreds of thousands of likes testing it out, with many more following suit throughout February and into March.
How to make it: Get some sour strips and put them in the freezer for an hour until frozen. Then enjoy the crunch!
(December 2022/January 2023) Million Dollar Spaghetti
Variations of the so-called "Million Dollar Spaghetti" have been floating around TikTok for months, but it became especially popular at the end of 2022/start of 2023, thanks to this viral recipe from @charlizza.matehe, which has reached almost a million likes.
How to make it: Boil some spaghetti, put it in a baking tray, and then slather with a creamy bechamel sauce. Then, top with a meaty tomato sauce and bake with plenty of cheese on top until golden brown.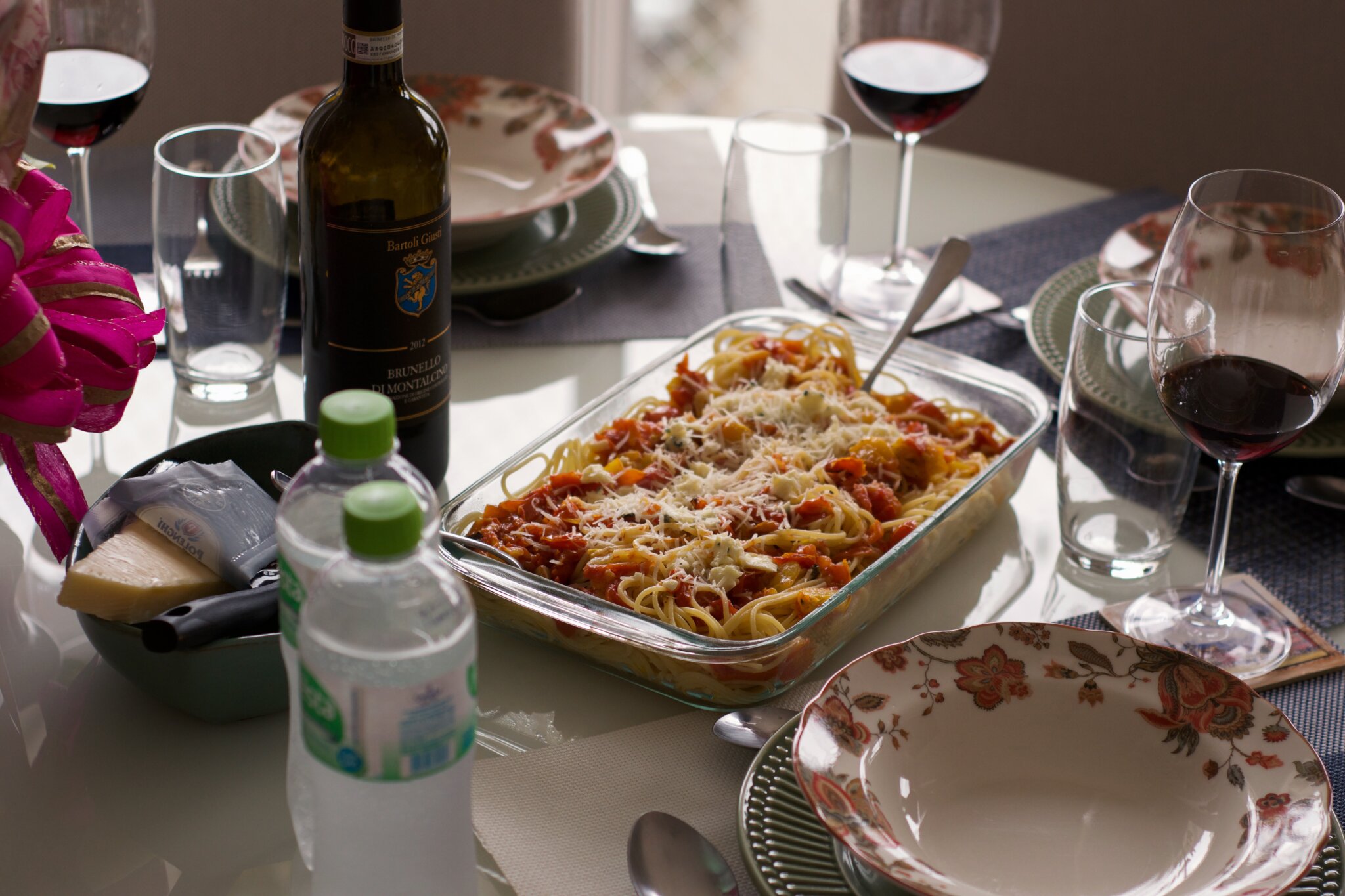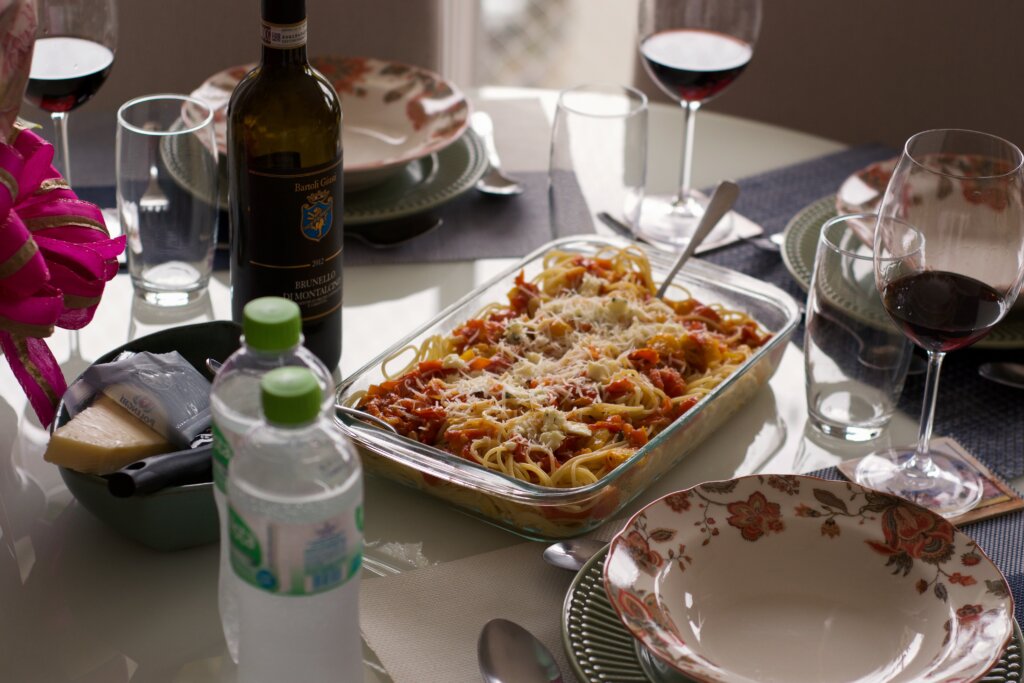 (November/December 2022) Melted Snowman Cookies
While this cute holiday cookie idea has been floating around on the Internet (especially Pinterest) for years, "melted snowman sugar cookies" skyrocketed to virality once again in mid-November 2022 thanks to this video posted by @champagneang.
How to make it: Make a batch of your preferred sugar cookie recipe, cut into circles and bake. To make the 'melted snowman', drizzle some white royal icing in a messy way on top of the cookie, then top with a marshmallow cut in half with icing eyes/a carrot nose.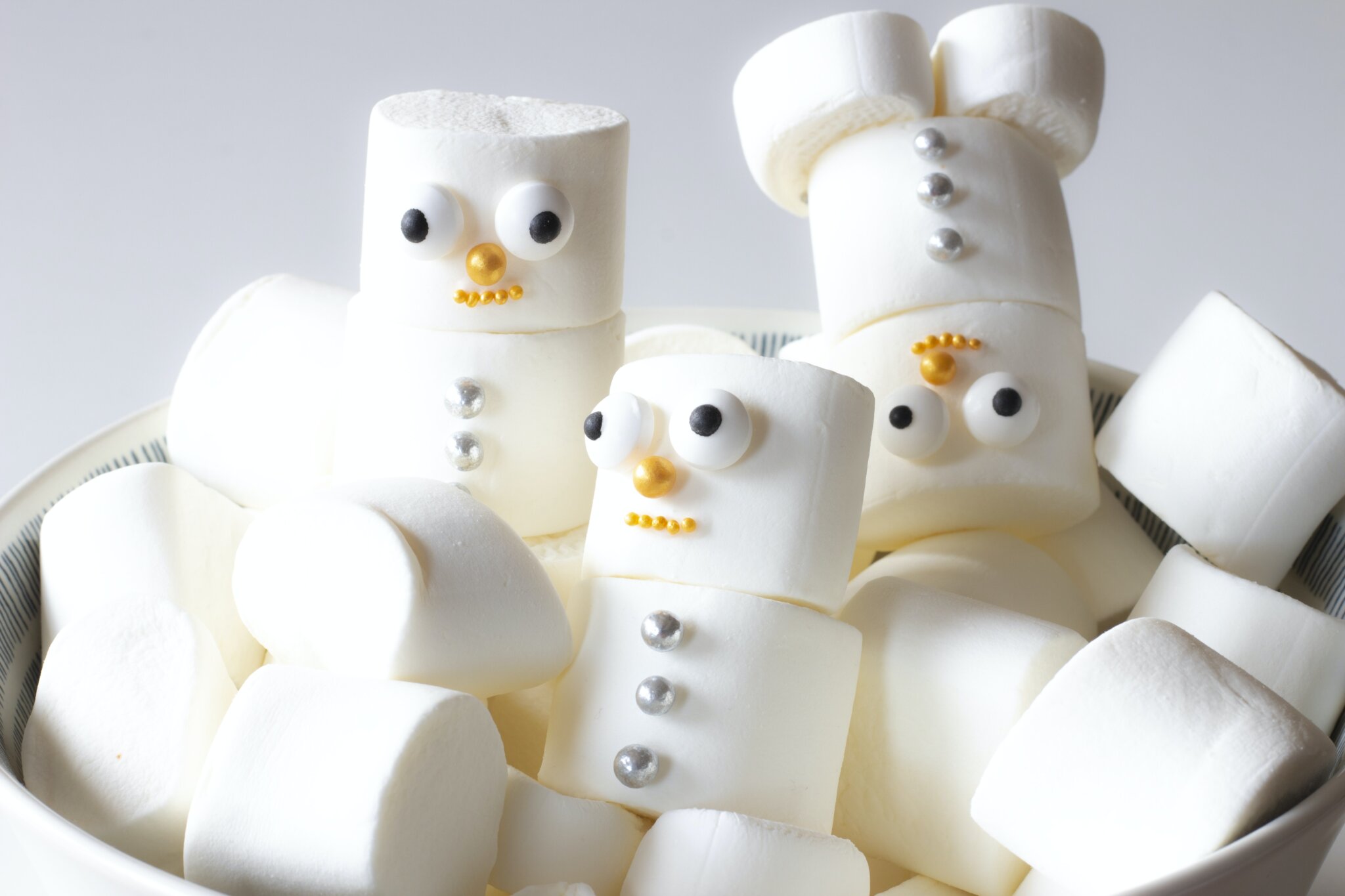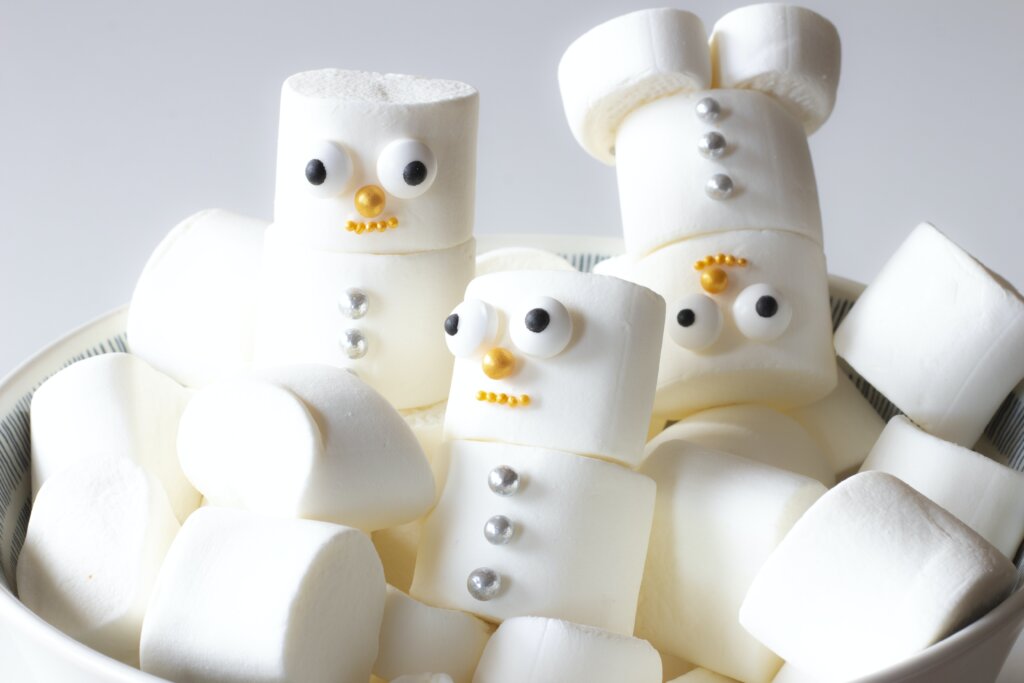 (September/October 2022) Jelly Drink
Originally posted by @williamsengg in August 2022, this viral jelly drink surged in popularity in late September/early October, with tons of TikTokers eager to try the aesthetic yet simple drink made up of melted gummies and flavoured milk.
How to make it: Add fruit gummies to the bottom of a glass, then pour in boiling water. Stir until the gummy is dissolved, then cool it in the fridge for 5 hours. Once cooled, add some flavoured milk on top, use a strong Boba straw to break the jelly up into pieces and enjoy,
(September 2022) Butter Board
Move over, charcuterie boards, because the hottest TikTok food trend of September 2022 was definitely the almighty butter board, popularized by @justine_snacks.
Meant to be served with (warm) bread, these gorgeous boards make use of softened butter with all kinds of toppings to create an aesthetic and delicious spread.
How to make it: Take a board and (artfully) smear it with soft slabs of butter, then add your toppings of choice. Popular picks include figs, hot honey, chilli flakes, salt, jam, nuts, and edible flowers for decoration.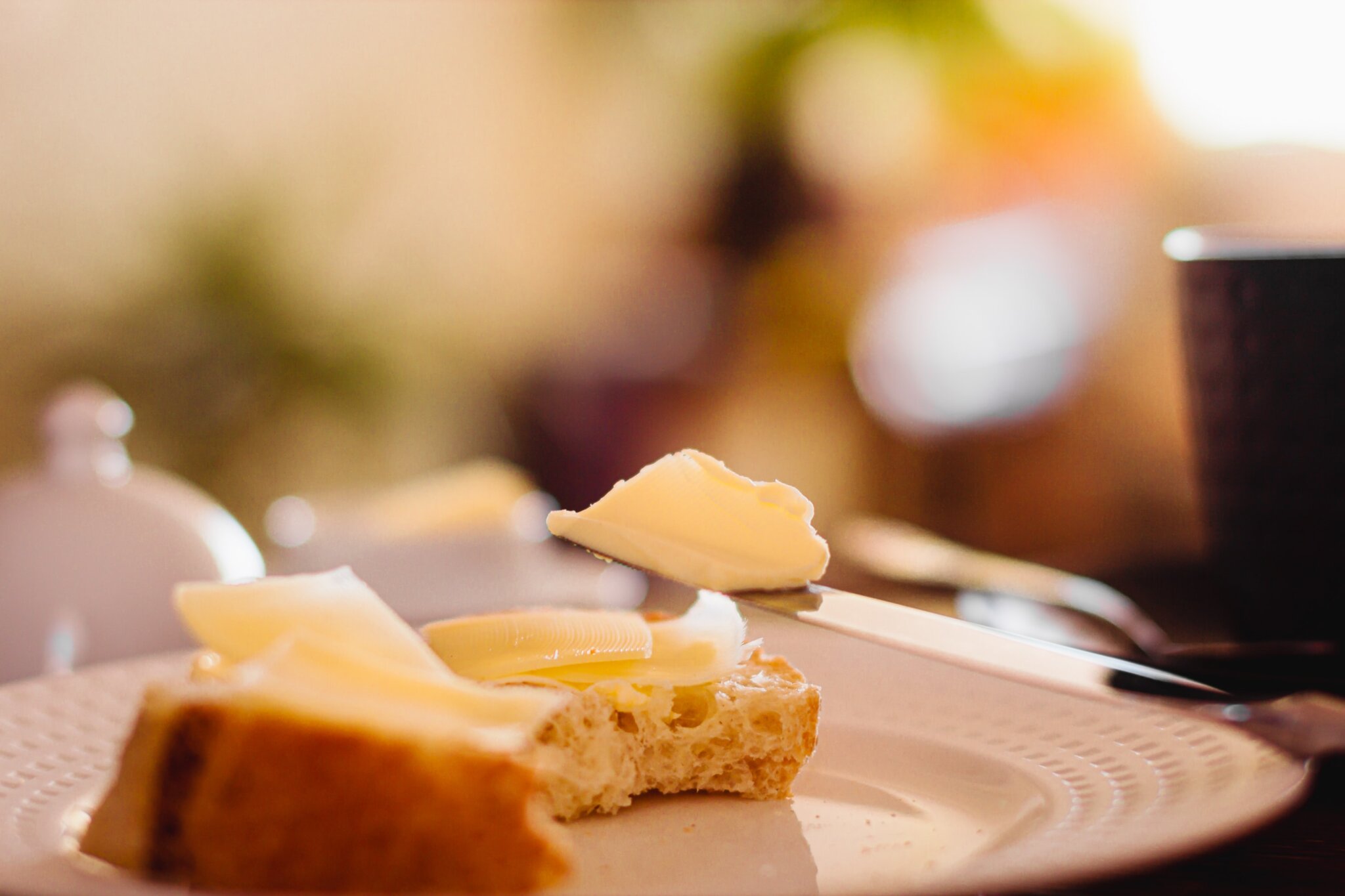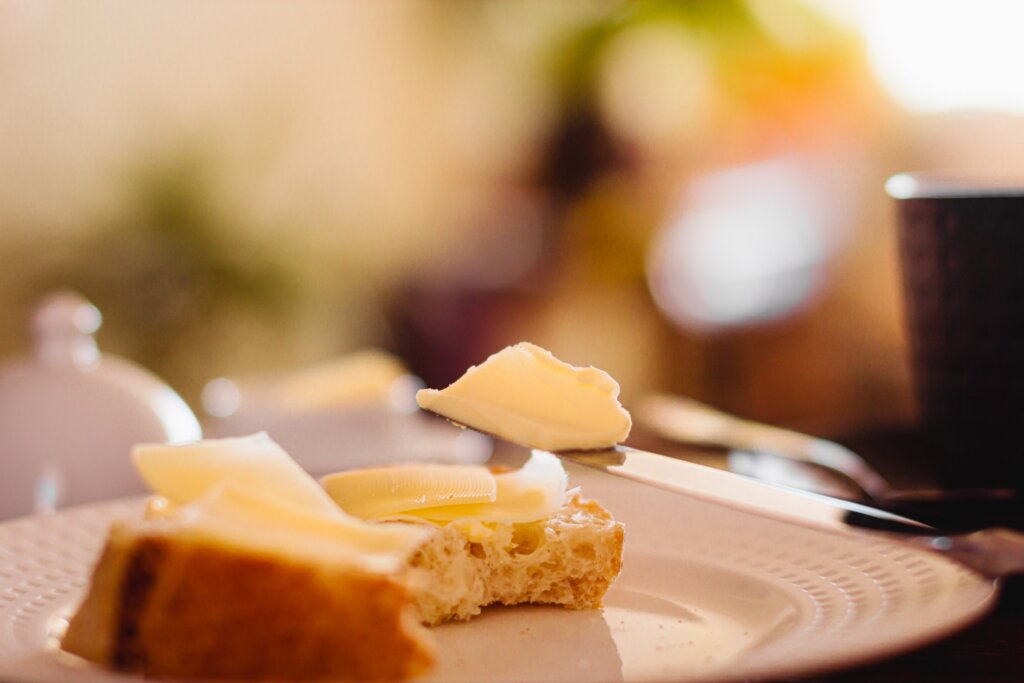 (July/August 2022) Lemon Pasta
While lemon pasta is hardly a new concept, it really made waves in July when TikTok salmon bowl queen @emilymariko posted her simple but controversial version of the dish which notably included the use of giant juiced lemon halves that she kept in the finished product, along with a minimalistic approach to seasonings.
The lemon pasta trend only picked up more steam once the mega sweet @mammaculinaria posted a Stitch showing ways Emily could improve the recipe and make a tastier lemon pasta.
Throughout the second half of July and early August, TikTok has been full of people trying out various versions of this refreshing Italian meal.
How to make it: Combine spaghetti with lemon juice, parmesan, butter, pasta water and if following @mammaculinaria's recipe) additional herbs, aromatics, and seasonings like chili flakes, garlic, pepper, salt, lemon basil, basil, lemon zest.
(June 2022) "Healthy Coke"
Fizzy vinegar water might not sound like the most appetizing summer drink, but one of the hottest TikTok food and drink trends of June 2022 has no doubt been the "Healthy Coke", made up of sparkling water and Balsamic Vinegar, as seen in this viral video by @mandyvjones from early June which racked up over 6 million views.
After a few mega-viral videos showcasing the Coke copycat, this questionable TikTok drink trend has took over the platform, with tons of creators making videos of them trying the so-called "Healthy Coke".
Apart from a few die-hard fans who are hyping it up non-stop, the general sentiment of this drink is "it's tasty, but it's not Coke". Nonetheless, it's a healthy fizzy drink to test out, and fun to try if you already have the ingredients in your pantry.
How to make it: Add a splash of balsamic vinegar into a cup, and top with your sparkling water of choice.
(May 2022) Avocado Hashbrown Toast
Pairing avocado with hashbrowns dates back much farther than Spring 2022 (this video for instance was uploaded in December 2020) but the trend definitely took off in 2022, first going viral in February 2022 here, then seeing a huge resurgence in late April/early May 2022.
The idea is simple but delicious: mashed avocado on top of air fried hashbrowns, jazzed up with your usual avo toast toppings of choice.
How to make it: Pop some flat patty-style hashbrowns like the ones from Trader Joe's in an air fryer (or prepare according to your preferred method), then top with mashed avocado and your usual avocado toast toppings like salt, chili flakes, ricotta, tomatoes, etc. An especially popular variation involves adding hot honey on top.
(April/May 2022) Grinder Salad Sandwich
The original "Italian Grinder" seems to trace back to TikToker @oheyimgray, and was further popularized by @cookiterica who switched it up with different bread/meat.
The exact ingredients of this recipe (i.e. meat, types of bread, types of cheese, etc.) are highly customizable to your preferences, but what is non-negotiable is the crispy Grinder Salad that goes inside. This is the heart and soul of the recipe, consisting of a blend of crispy lettuce and onions, with creamy mayo, tangy vinegar, and a variety of seasonings.
This recipe really took off throughout April 2022, but as of May, it still seems to be going strong! As of early May, #grindersalad has over 24.1 million views.
How to make it: Melt some cheese on two slices of bread, layer on your meats of choice and put it in the oven to toast. Sprinkle some parmesan on top then starting prepping your salad. Create your "grinder salad" by combining mayo, vinegar, garlic, pepper, chili flakes, onions, and iceberg lettuce. Put your salad in between your two slices of fully stacked meats, stack, and enjoy!
(April 2022) Biscoff Tiramisu
While the idea of using Biscoff cookies for Tiramisu isn't entirely new, its massive popularity on TikTok throughout April 2022 can be traced back to a viral video from @dolcebakes_, which reached almost five million views.
The recipe became especially popular throughout Ramadan, with many Muslim creators recording videos of them preparing the tiramisu for iftar. Made up of coffee-soaked Biscoff cookies and a delicious mix of whipped cream and mascarpone, this is a delicious recipe that very much had TikTok in a chokehold for several weeks… so why not give it a try?
How to make it: Prepare it as you would a regular tiramisu, except substitute lady fingers for Biscoff cookies (dipping it in espresso as you would your lady fingers in a conventional recipe. Top it off with some Biscoff spread/crumbs for decorative effect and enjoy!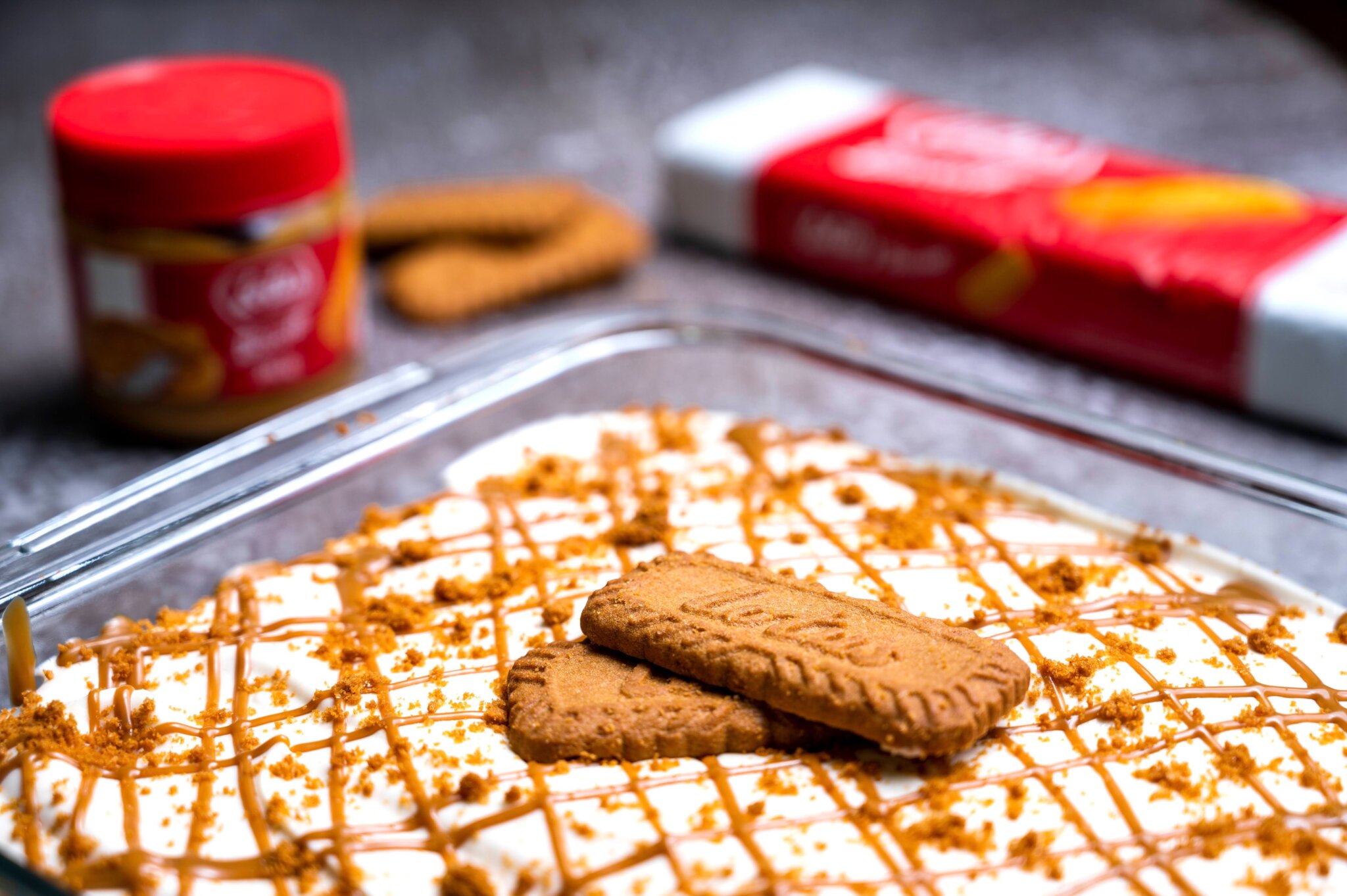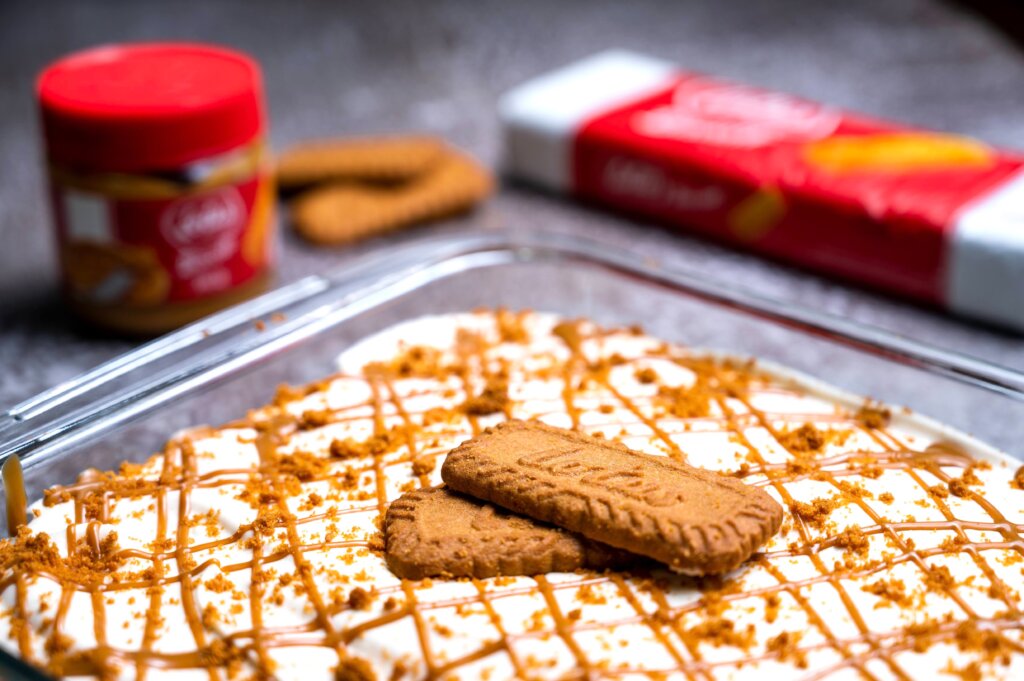 (April 2022) Dirty Diet Coke
Utah's soda shops made quite the splash on TikTok in April 2022, with many TikTokers from outside of the state having their minds blown at the concept.
In brief, soda shops are businesses that specialize in making unique soda concoctions. Often they will have a wide range of sodas, syrups, toppers, and creamers that allow you to make your ideal soda drink. One particularly popular recipe that went viral on TikTok in April was the "Dirty Diet Coke", consisting of diet coke, lime juice, and coconut creamer.
How to make it: Fill a glass with Diet Coke or Pepsi (and ice, if you wish). Then add a squeeze of lime juice and some coconut creamer.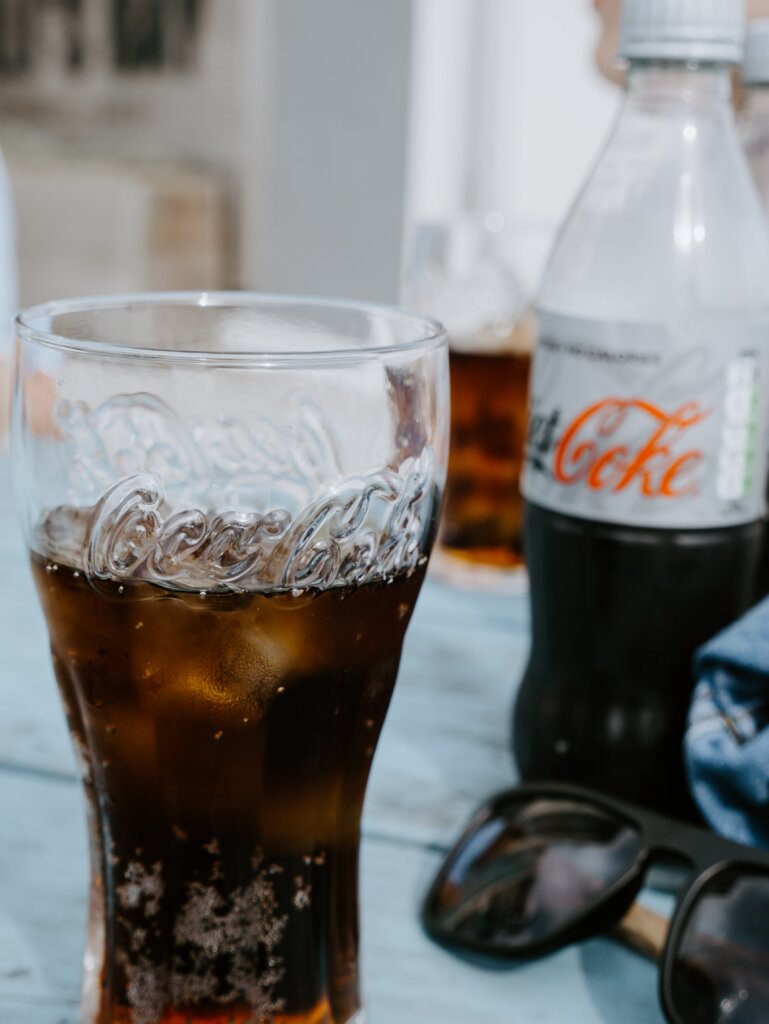 (March 2022) Marianna's Coconut Cloud Smoothie
This picture perfect blue concoction was an exclusive smoothie created by @marianna_hewitt in collaboration with ultra-hip market Erewhon… but TikTokers who couldn't get it themselves (or wanted to avoid the $17 price tag) quickly began making it themselves.
Made up of coconut cream, blue spirulina and an array of blended fruits, this frosty photogenic treat quickly became the Tiktok IT food of March 2022, with lots of TikTokers like @bevsbybeverly showing off their own copycat recipes.
How to make it: Blend together frozen banana, frozen pineapple, frozen avocado, almond butter, collagen powder, blue spirulina, and your milk of choice. Then take a glass, add some coconut cream, another scoop of blue spirulina, and pour your smoothie on top. Finish it off with some additional coconut cream on top and enjoy!
(January / February 2022) Grated Egg Avocado Toast
Published in January 2022 by @healthyishfoods (and then replicated other accounts for weeks well into February), this unusual TikTok food trend involves making a standard avocado toast, then topping it with a GRATED hard boiled egg.
While many commenters are divided on the method (and especially how the original video applies sriracha), we think this is a unique twist of avo toast worth trying!
How to make it: Prepare some toasted bread, add some mayo on top, slice up avocado and place it on top of the mayo, then grate a hard boiled egg on top of the avocado. Top with black pepper and sriracha, then enjoy.
(January 2022) TikTok Green Goddess Salad
While originally published in September 2021 by @bakedbymelissa, this TikTok Green Goddess Salad saw a huge resurgence in January 2022, and so we had to include it in this roundup as a top 2022 food trend! Packed with all sorts of green veggies, this bright green "salad" has been all over our FYPs lately, and unlike many other TikTok food trends, it packs a healthful punch.
How to make it: Chop cabbage, cucumber, chives, and green onion and mix together in a bowl. Then make a dressing by adding garlic, shallot, lemon juice, olive oil, nuts, basil, spinach, and nutritional yeast, then pour over your veggies and enjoy as a dip with chips or crackers.
(December 2021) TikTok Perfectly Circular Cookies Hack
Popularized in December 2021 by @moribyan, this TikTok food hack shows how to get THE most perfectly circular cookies in just a few seconds using just a glass cup.
How to do it: When your cookies are fresh out of the oven, take a round glass cup and put it over each cookie, one at a time. Shake the cookie around with the glass so that its edges become perfectly rounded, then marvel at your perfectly round cookie.
(November 2021) Air Fryer Green Beans
Popularized by @keto.queen, these air fried green beans have raked up plenty of views on TikTok thanks to its simplicity, tastiness, and relative healthiness too.
How to make it: Add green beans to your air fryer, spray them with oil and then season with salt, pepper, garlic powder, and onion powder. Air fry them at 400 degrees for 6 minutes, then remove them, spray them with more oil, add some parmesan then air fry them for another 5 minutes.
(September/October 2021) TikTok Salmon Rice Bowl
Popularized by @emilymariko, the salmon rice bowl has risen to TikTok stardom and has reached almost cult-like levels of adoration.
How to make it: Flake up some salmon, and mix it with some (leftover) rice. Heat both in the microwave with an ice cube in the middle and parchment paper covering it (very important for full Emily Mariko vibes), then mix in Kewpie Mayo, soy sauce, and Sriracha. Serve with a side of kimchi and dried seaweed.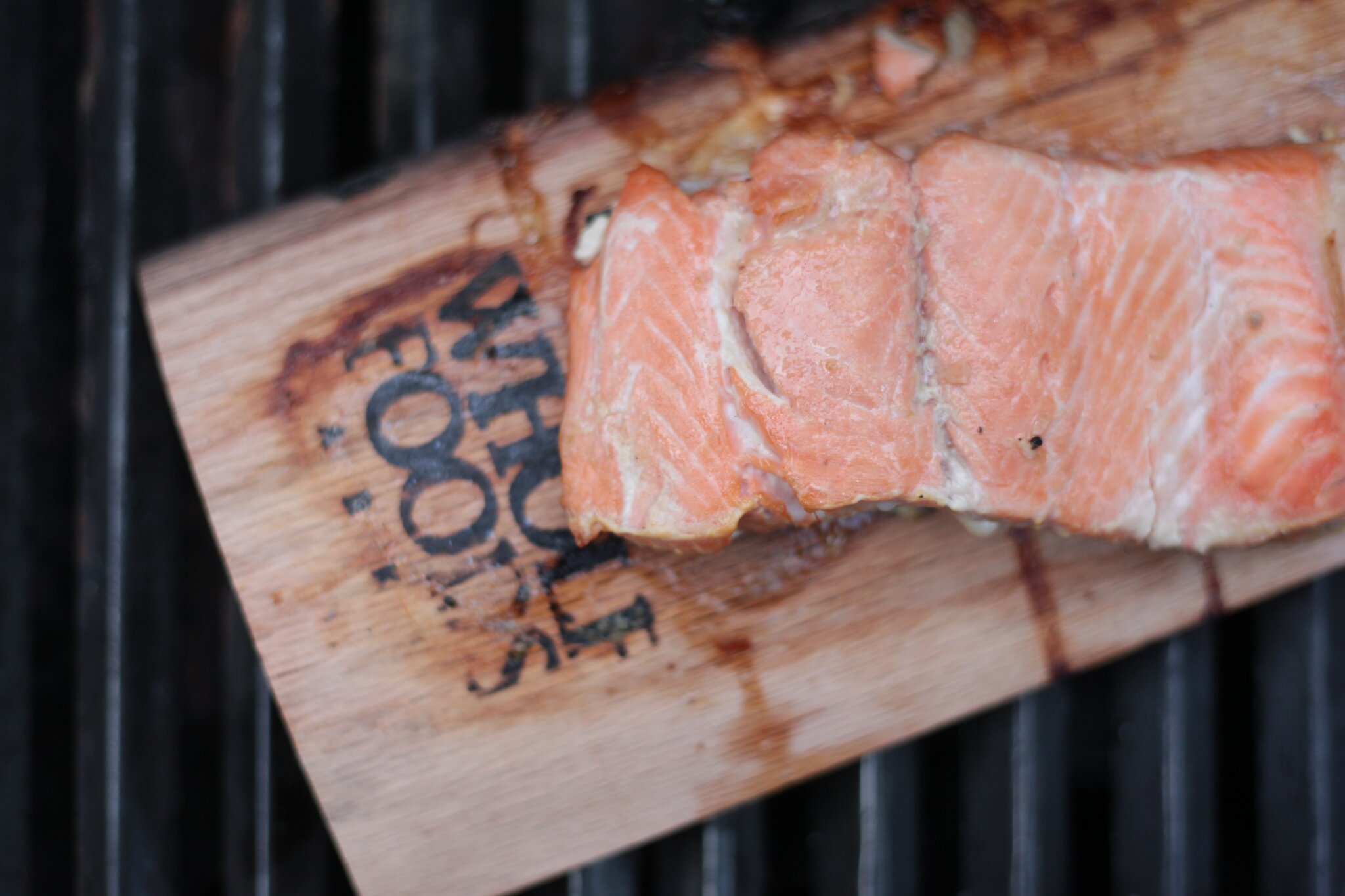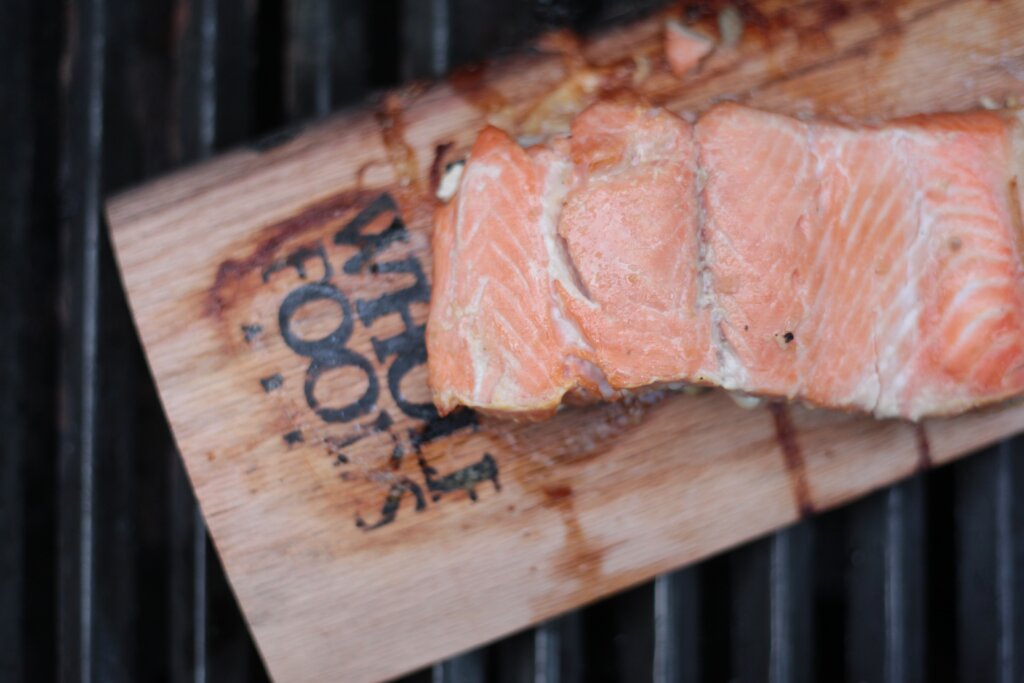 TikTok Creamy Ramen Hack
TikTok loves a good ramen hack, and this creamy ramen hack is one that earned rave reviews across the platform, thanks to its simple ingredients list and deliciously creamy results.
How to make it: Mix some kewpie mayo with one egg in a bowl. Add a ramen spice packet with some sesame oil and stir until well mixed. Boil your ramen noodles until done, then pour in some of the starchy boiled water into your mayo/egg mixture and stirring. Complete the dish by adding your noodles and topping with scallions.
TikTok Pasta Chips
Popularized by @nick.digiovanni, TikTok's pasta chips are a versatile treat with infinite flavor possibilities.
How to make it: Boil some pasta in salted water until al dente, dry the pasta off, then fry it until golden brown (or pop it in the air fryer until crispy). Add some salt and then serve them with your dipping sauce of choice.
TikTok Pesto Eggs
Popularized by @amywilichowski, the TikTok pesto egg trend is a gamechanger for breakfast.
How to make it: Add some pesto into a pan, then crack two eggs and cook them to your desired doneness. Add some salt, pepper, and chili flakes to taste, then serve with toast (bonus points for ricotta and avocado on top of the toast too).
Tiktok Feta Pasta
Originally popularized by @liemessa in Finland, the TikTok feta pasta trend skyrocketed so quickly that urban legend reports stores were literally running out of feta cheese.
How to make it: In a baking dish, place a block of feta and surround it with cherry tomatoes. Coat with olive oil, salt, and pepper, then give everything a good mix. Bake in the oven until the tomatoes are blistering, then add some basil and garlic. Mix it all up with cooked pasta and and enjoy!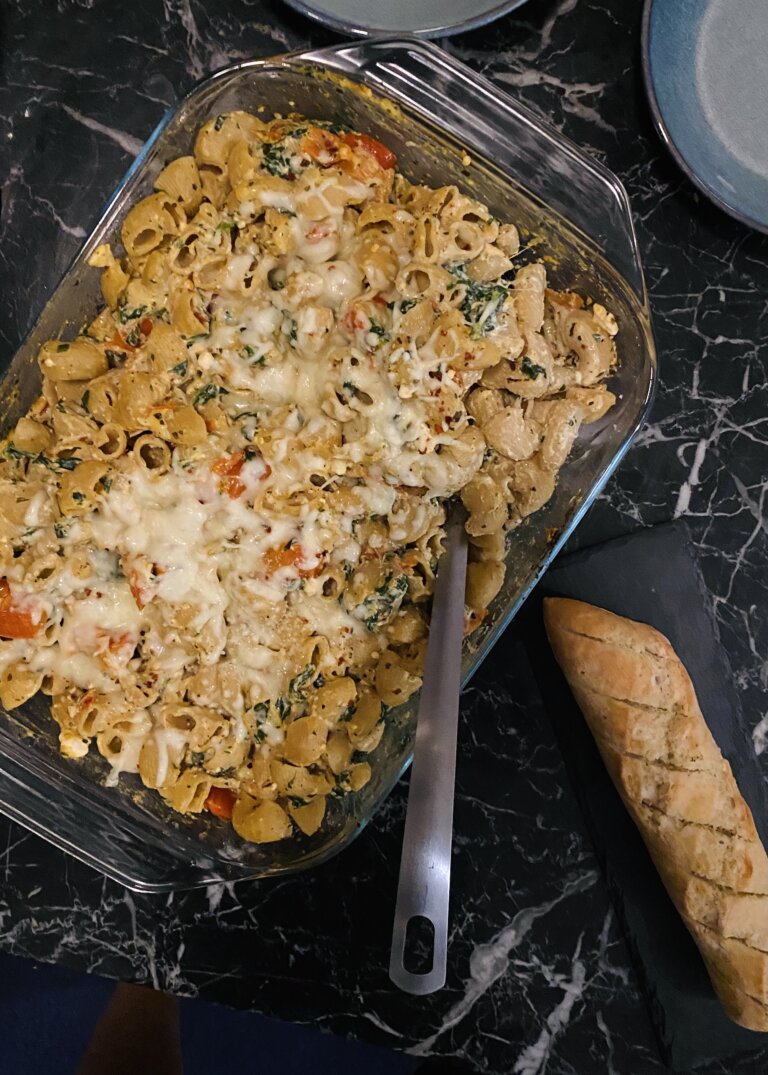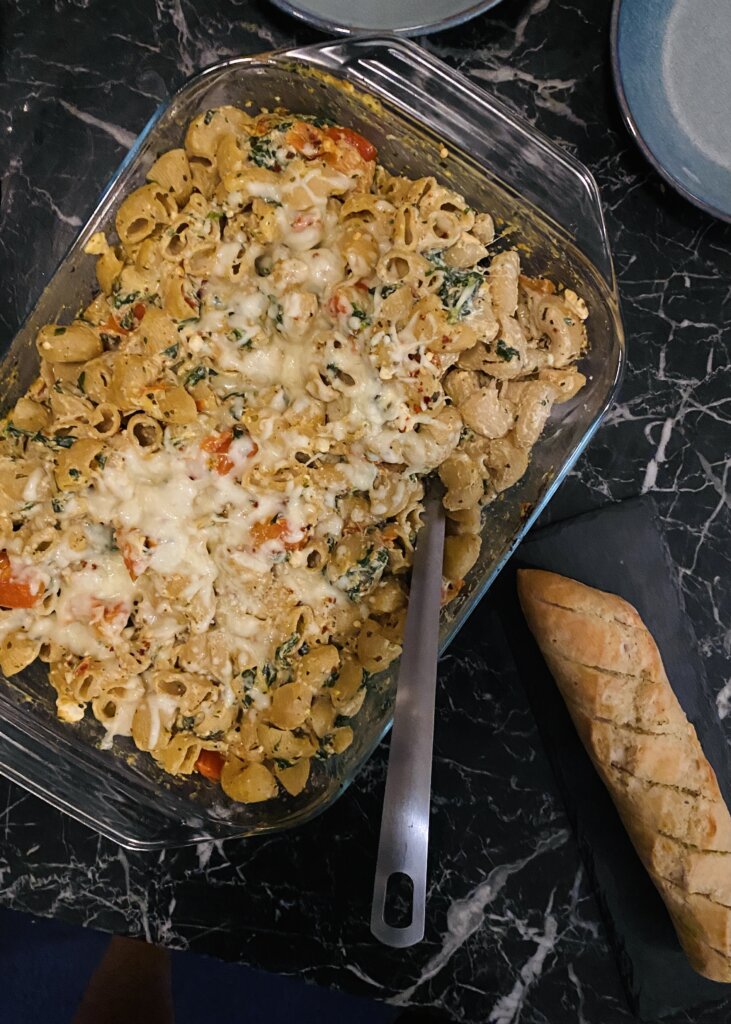 TikTok Wrap Hack
Popularized by @cookingwithayeh, the legendary TikTok tortilla/wrap hack is a game changer for breakfast wraps, lunch wraps, or anytime wraps. This genius method of preparing tortillas is ultra versatile, and lends itself well to pretty much any fillings.
How to make it: Lay a tortilla flat on the table, then cut a slit halfway through from the bottom. Fill each quadrant of the tortilla with ingredients, then fold each quadrant over. Finish it off by toasting it in a panini press or on a stovetop.
Pickled Garlic Snack
Popularized by @lalaleluu, the seemingly bizarre combination of pickled garlic, sriracha, chili flakes, and thyme is a TikTok trend classic that is shockingly delicious.
How to make it: Buy a jar of PICKLED garlic (important!), pour out the vinegar, then add sriracha, chili flakes and thyme into the jar. Put the lid back on, give it a good shake, then enjoy your tasty little garlic bites.
Gigi Hadid Pasta
While a pretty standard Penne alla Vodka recipe, the "Gigi Hadid Pasta" is another TikTok food trend that has worked its way into the meal rotations of millions.
Known for its simple ingredients, easy prep, and delicious results, the recipe skyrocketed to popularity when Gigi Hadid shared it on her Instagram.
How to make it: Heat garlic, onion, and olive oil in a pan until softened, then add some tomato paste until darkened. Stir in heavy cream and vodka, then add red pepper flakes and stir. Cook your pasta and then add some butter into the sauce. Once the butter is stirred in, mix the pasta in with some pasta water and stir until creamy. Finish by adding parmesan.
TikTok Cloud Bread
This fluffy and dreamy bread recipe was pioneered by @linqanaaa and popularized by @abimhn. Thanks to its gorgeous color and irresistibly fluffy texture, cloud bread is one of the most iconic TikTok food trends in recent memory.
How to make it: Whip egg whites until frothy, then stir in sugar and whip in cornstarch until glossy. Scoop the meringue onto a baking sheet and bake.
TikTok Egg Sandwich
Popularized by @succulentbite, this absolutely genius breakfast sandwich TikTok hack is a must-try for anyone who loves a good breakfast sammy.
Here's how to make it: Whisk two eggs in a bowl then pour it into a hot pan. Let them cook for a few seconds, then add two slices of bread (while the eggs are still wet). When the eggs are cooked, flip everything over (with the eggs now on top), (feel free to add some cheese or bacon), then fold the edges of the egg into the bread, and flip the top slice over to create the perfect sandwich.
TikTok Nature's Cereal
Popularized by @lizzo, "Nature's Cereal" is really just a bowl of fruit in coconut water with ice cubes… but hey, it's delicious, it's nutritious, and if it's good enough for Lizzo, it's good enough for us!
How to make it: Put some berries and fruits into a bowl, add coconut water and ice cubes and eat with a spoon.
TikTok "Fake Chicken" (Seitan)
Popularized by @futurelettuce, using seitan as a chicken substitute is definitely not a new invention, but it's nonetheless one that took TikTok by storm, and showed how versatile vegan meat alternatives can be!
How to make it: Stir together flour and water. Mix until it forms a dough, then knead, and knead again in water until you have a doughy clump. Add spices/seasoning, then let it rest for an hour. Twist and knot it, then cook it with some broth and let it simmer for 45 min. Then shred and use as a chicken substitute.
TikTok Dalgona Coffee
Lastly, perhaps no TikTok food trend is as synonymous as the early days of 2020 quarantine than the Dalgona whipped coffee trend. Everyone and their mom's hairdresser participated in this trend, and we'll always be a bit nostalgic for it!
How to make it: Whisk together instant coffee, sugar, and water until fluffy. Spoon this fluffy mixture on top of a glass of iced milk and enjoy.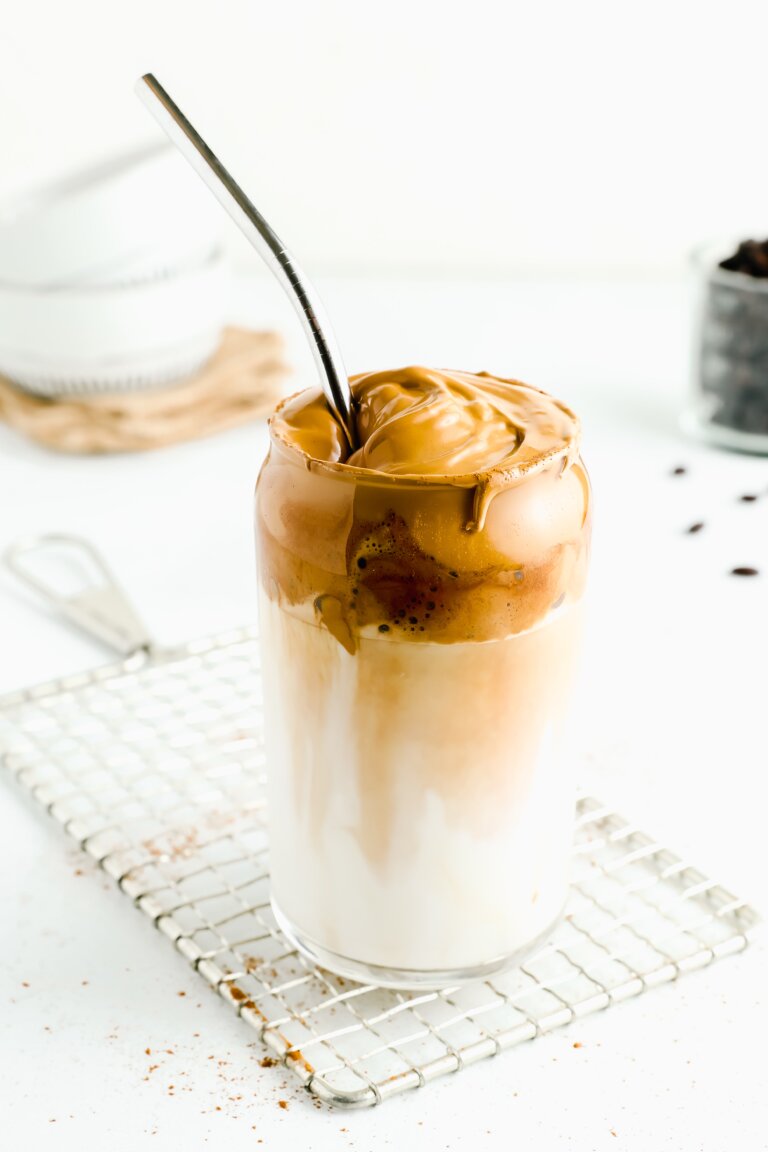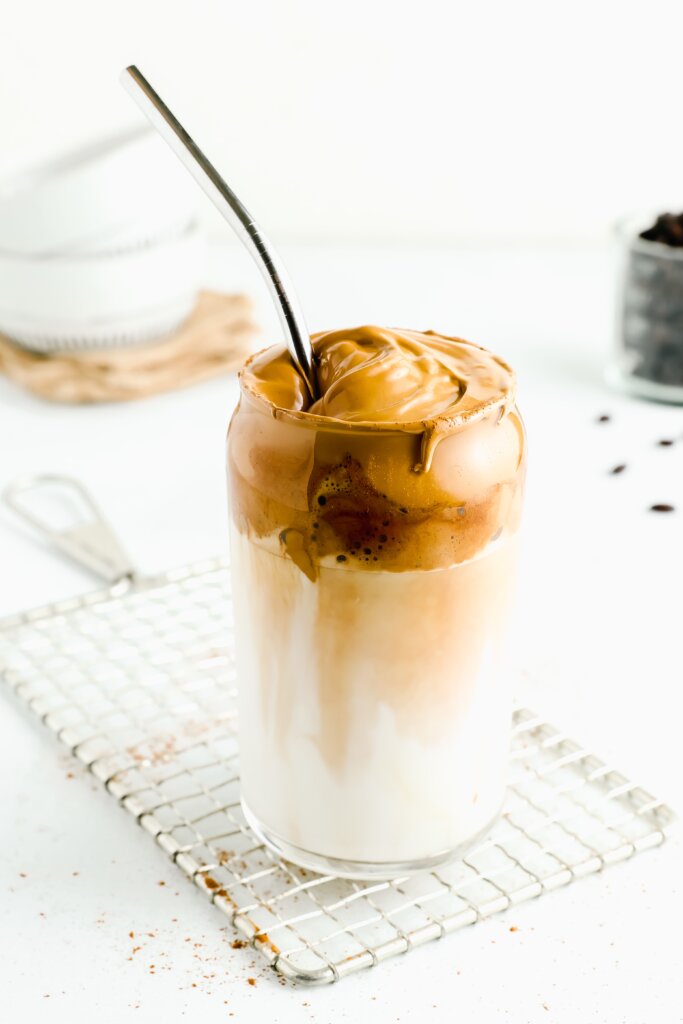 Hot Cocoa Bombs
Magical hot cocoa bombs are a TikTok food trend that scream "holidays" and make for the perfect surprise gift… especially if you fill the inside with tons of marshmallows!
How to make it: Use half circle baking molds to create chocolate shells for your cocoa bombs. Line these molds with chocolate and refrigerate until solid, then fill one half with hot cocoa mix and marshmallows before topping it off with another half dome.
Pro hack: You can also use Kinder Surprise eggs and fill those with hot chocolate mix and marshmallows instead to save yourself some work.
TikTok Carrot Bacon
Popularized by @iamtabithabrown, the TikTok carrot bacon trend is one of the earlier examples of food trends that completely took over the platform. Vegan bacon made out of carrots? What's not to love?
How to make it: Shave off thin slices of carrot, and mix a marinade together with liquid smoke, maple syrup, garlic powder, onion powder, smoked paprika and black pepper. Marinate carrot slices for a few minutes, then air fry them for 5 minutes and enjoy.
TikTok Pancake Cereal
Popularized by @sydneymelhoff, the adorable pancake cereal trend is another quarantine staple that makes us all nostalgic inside (and very very hungry for tiny pancakes).
How to make it: Prepare your favorite pancake batter, then cook tiny pancakes by dropping little bits of batter onto the pan. Cook until done, then throw the finished mini-pancakes into a bowl, top with maple syrup, and enjoy with milk!
Did we miss any of your favorite TikTok food trends?
Let us know in the comments so we can add more to our list!