*FYI - this post may contain affiliate links, which means we earn a commission at no extra cost to you if you purchase from them. Also, as an Amazon Associate I earn from qualifying purchases. Check out our Privacy Policy and Disclosure. for more info.
If you're anything like me, the thought of networking might be a one way ticket to 'sobbing in fetal position'.
After all, what even is networking? How do you do it? Travel bloggers need to speak to other people?! But avoiding human contact is why I started a blog in the first place…
Trust me, I've panic spiralled through all these thoughts before. Sadly, as we alluded to in Week 1 of Blogtoberfest, if you intend to turn your blog into a business, one of the most important things you need to do is in-person networking. This was one of the key changes I made to my blogging routine this year and I have to admit, the benefits have far outweighed the nervous pacing & stress snacking.
Still feeling queasy and icky about this whole "networking" thing? Today's article will be diving in deep into networking basics for travel bloggers, from WHY you need to do it, WHO you should be networking with, HOW to network effectively and WHERE to find these opportunities.
Here is THE ultimate travel blogger's guide to networking without crying. Time to practice your scary "let's be friends" smile!
LET'S SEE THOSE TEETH, SLAYERS! via GIPHY
Advantages of Networking as a Travel Blogger
Before we dive into our best networking tips and tricks, let's briefly answer the question of "Waiiiit – isn't networking reserved solely for business bros and stock photo models?"
Great question.
I used to think that all the time, and naively assumed that "Being my own boss" was a one way ticket to never needing to speak to anyone ever again. The joke's on me though: networking plays a key role in any business, and even virtual professions like ours aren't immune. Here is why you should consider adding networking into your million mile to-do list:
1. A foot in the door = less need for cold pitching
If you tuned in last week, you'll know the painstaking amount of work that goes into cold pitching for brand collaborations and travel sponsorship. What if I told you there was an easier way? And that easy way was *cue dreamy harp music* networking?
Here's the deal: Meeting stakeholders face to face gives you an "in", a foot in the door, which greases the wheels for potential partnerships. After all, imagine how much easier it would be to land those dream partnerships if you could be like "hey Sonia McTourismBoard, it was great chatting with you by the 'all you can eat shrimp' at last night's mingler. Wow, your purse can really hold a lot of shrimp!" vs. "To whom it may concern, MY NAME IS…" etc. etc.
Networking gives you warm leads and warm connections, which = partnership potential. Plus, building a rapport with someone keeps you at the top of their minds when they need someone for a certain job. It's a cliche in business that everything is simply about "who you know", and the same holds true in the travel industry.
At the end of the day, the people making key decisions in potential partnerships (think PR folks in charge of sourcing influencers for a press trip, or the Influencer Manager for a big brand), are human people, and you want these people to like you.
2. You are taken much more seriously
As we've ominously declared over the past few weeks of Blogtoberfest, the game has changed significantly for travel bloggers over the past few years.
Besides a saturated playing field, the integrity of our industry is threatened constantly by "influencers" just in it for freebies.
A byproduct of this is that gaining the trust of potential partners is harder than ever. The good news is though, networking face to face easily legitimizes you and gives off the impression that you are not, in fact, a murderer. It's like online dating – from the POV of the brand, a cold email pitch could be a potential catfish, whereas meeting in person can solidify that you're not a serial killer 🙂
I've actually met a few brands that have told me point-blank that they are so inundated with emails that 90% of their collabs come from meeting in person. Take that as some serious motivation to suit up and scoot your butt out there!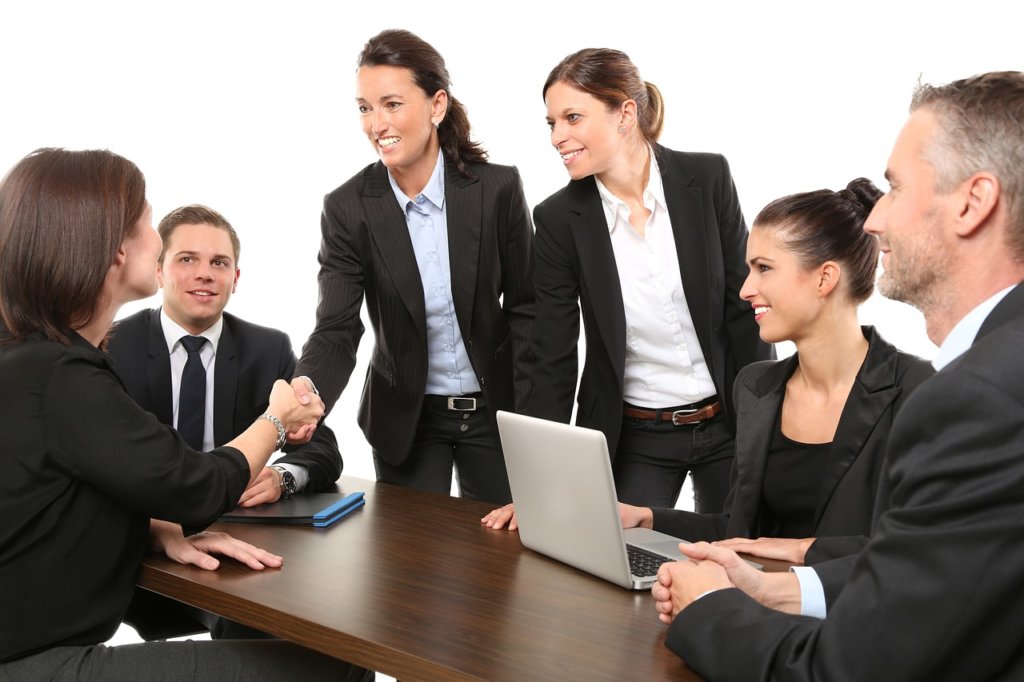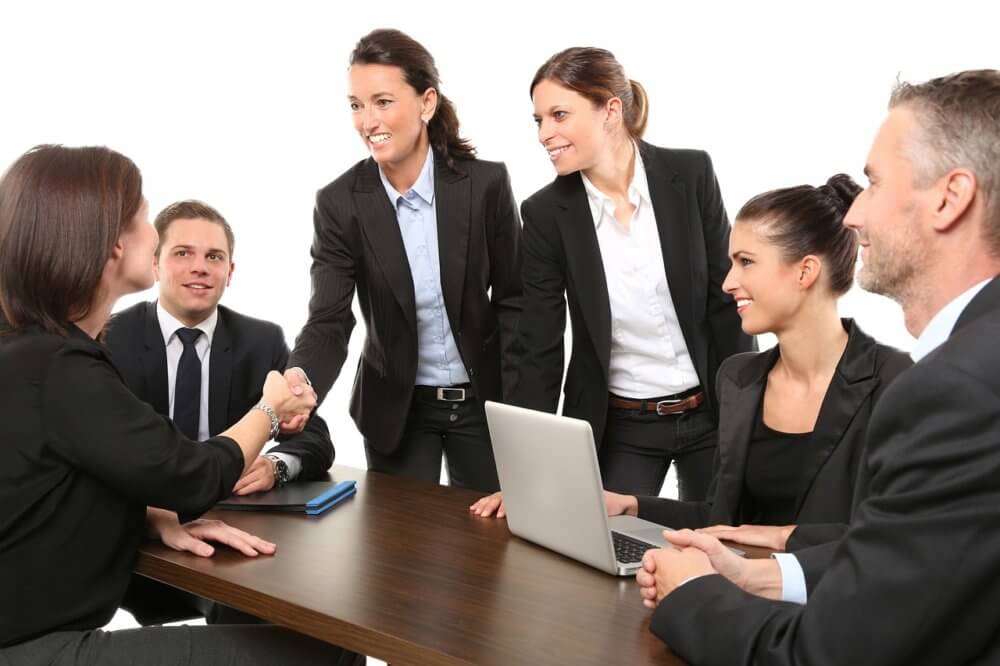 Ways to Network as a Travel Blogger
So, now that we have you all jazzed up about networking, what are some ways you can network as a travel blogger? Well….
1. Networking with fellow travel bloggers
"Wait – bloggers can have human friends?"
I know it's a wild thought, but I promise you: the sooner you start making connections with fellow travel bloggers, the saner and more successful you'll become. I'm sure mumbling to your desk fern gets old after a while.
The benefits of networking with fellow bloggers is twofold. Not only can you learn from each other and share your connections, you ALSO get the bonus of having FRIENDS. The truth is, blogging can be super isolating, but it gets much easier when you have a support system of people who get what you do. It's nice having people to talk with, whether it's petty gossip, to bounce ideas, learn from each other, or randomly start new blogs entirely (ha. ha. ha.) *Christina and Lia high five while sobbing*
This is why networking is not just important with brands, but with fellow bloggers. Think of it as having a work BFF (or a cool work clique that enjoys office gossip over brunch). Mmmm… brunch.
[Insert pause for snacks here. This is a long post. Please get yourself some crackers and water or something]
How we imagine you guys look when you read our mega long posts. via GIPHY
2. Networking with potential partners
Besides networking with fellow bloggers, you can also network with potential partners.
As we've already said like ten thousand times, networking is THE #1 way to get your foot in the door with your dream partnership. With a playing field as saturated as ours, it has become inevitable that there are loads of qualified, competent creators out there producing excellent content. So, how does one even stand out anymore?!
Besides an irritating dependence on gifs (heh), nothing can beat a personal relationship. This is why networking with potential partners such as tourism boards, brands and PR people are crucial.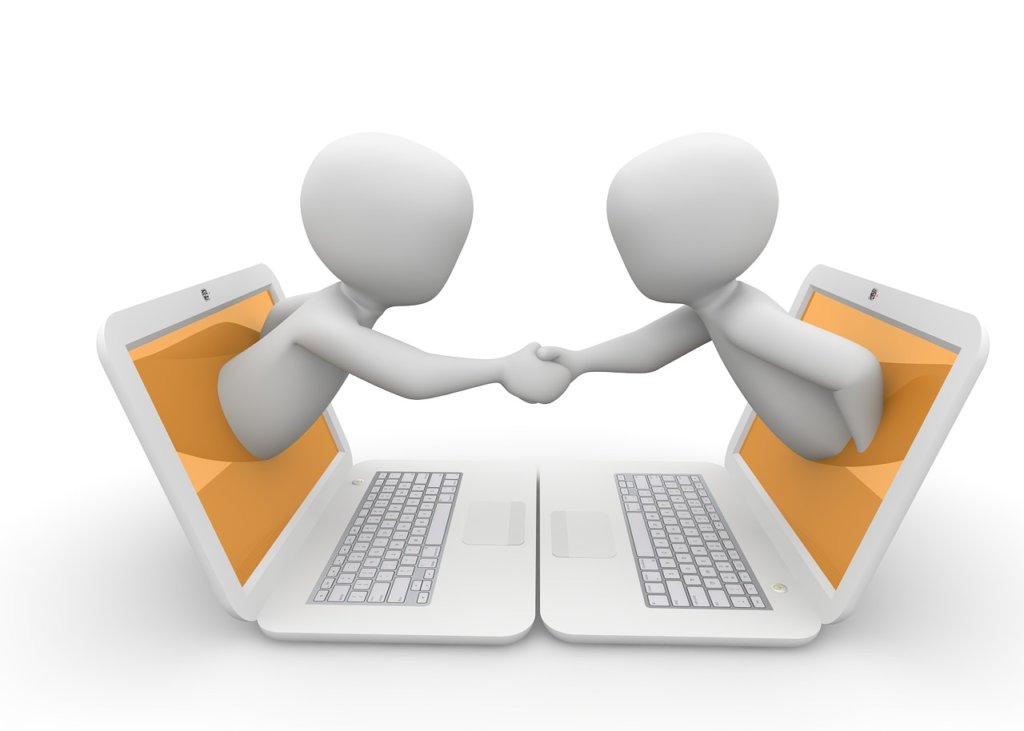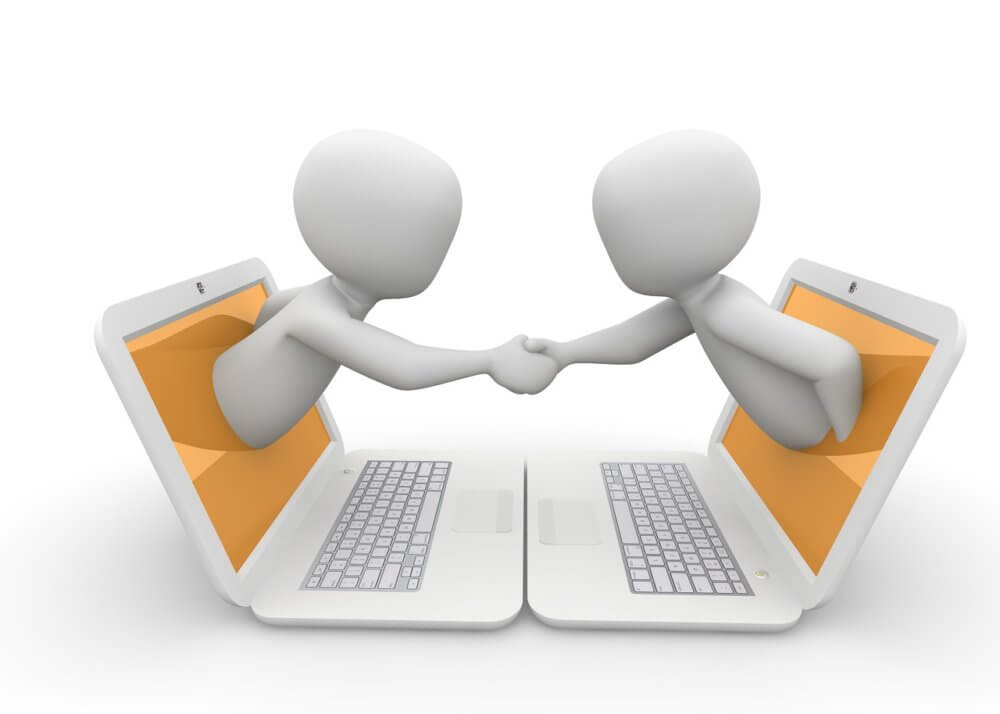 Effective Networking Options for Travel Bloggers
Okay, I'm sure you've got your scary "want to be friends?" smile down pat. Now, the next step is: where do you go about sourcing these new friends and connections? Here are some places.
Have any more suggestions for places to network? Please drop them in the comments!
Facebook groups
There are loads of amazing Facebook groups out there designed specifically for travel bloggers. We happen to have a fantastic one, which you can join here for free! Here are a few more good ones:
Female Travel Bloggers: Sorry fellas, this group is specifically for the ladies. FTB was one of the most helpful resources for me when I started travel blogging, and it's basically a place for female travel bloggers to get together, swap ideas, ask questions and help each other out on social media. By far the most supportive group of this type I've encountered, and especially handy for beginners.
DNW – Make Money From Blogging: This is an awesome group that's not specific to travel, but since it's run by travel blog vet Sharon Gourlay, it has a lot of travel bloggers in it. This is an especially great group for those of you looking to get info on things like SEO, monetization, etc.
Self-organized meet-ups
A lot of the time, as extensions of these online groups, members living in the same area will choose to meet up. These unofficial meet-ups are an easy no pressure way to meet some fellow bloggers and dip your toes into this whole networking thing. Plus, if it all works out, you get new actual FRIENDS. *tears up*
Established groups
Next up, there are some official associations in place for people who work in the travel sphere. These established groups will frequently host meet ups and fancy events (sometimes with an open bar, no lie). These are great if you're looking to meet a lot of people quickly, but may be a little overwhelming for a first timer.
Some examples include…
Travel Massive
Travel Massive is sort of like LinkedIn for the travel industry: it's the largest online community of Travel Industry professionals, with local chapters all over the world hosting regular meet-ups and events. Everyone from PR reps to tourism boards to travel agents are actively using Travel Massive to meet and network with other industry professionals – like you! And the best part? It's all free! And the events usually have free booze. Not sure which one of those is the best part, actually. They're both great.
Joining your local Travel Massive chapter is a great starting point for your in-person networking: it's low-pressure, makes it easy to foster local connections, and you can even visit other groups and attend their networking events as you travel.
After attending a total of 1 event, Lia went all in and decided to become a Chapter Leader of the San Francisco Travel Massive Chapter (we both have this habit of jumping in head first when we really just meant to dip in a toe and test the waters – whoops). Now she's organizing events and fostering connections as a travel industry leader, which sounds really fancy when you say it at a conference or stick it in a Media Kit. So, if there's not a local or established chapter in your area, why not take the initiative to start one?
Go on, get involved! You don't have to run a whole chapter – just showing up at an event will do.
Traverse Events
As you can tell from the whole "Events" bit in their name, Traverse is more known for their events and is less strictly a networking group like Travel Massive. That said, they're one of few groups that cater specifically to travel influencers, so you should definitely check them out. Not only do they host their own conference every year (more on that below) but they do usually have events throughout the year, especially at the big travel fairs like WTM and ITB. Last but not least, they organize travel influencer campaigns and fancy things like that so you should probably keep up to date with them here. NOTE: Traverse is UK based, so you would benefit most from them if you lived in Europe.
Conferences
If you want to network while also building on your skills, conferences are a great place to kill two birds with one stone. Here are a few well-known conferences geared towards travel influencers:
TBEX: I've never attended TBEX, but I know a million people who have. Lia even spoke at one recently! While reviews are often mixed for the sessions (many agree it's mostly helpful to newer bloggers), I've consistently heard great things about how TBEX is perfect for networking and meeting people. They usually do a few events each year in different parts of the world, so check their website for the latest.
Traverse: I recently attended my first Traverse in May and it was a lot of fun. The sessions are pretty varied so can find something to attend regardless of your level or what you're interested in (creative things, techy things, business things, etc.) The great thing is they have a lot of social events so you have a lot of opportunities to mingle with fellow travel bloggers (usually over an open bar, eyyyy).
TravelCon: TravelCon is brand new to the travel blogging conference scene, but I've heard nothing but great things about it. Just a look at their speakers list from last year is enough to create a waterfall of incessant drool. What I love is they have big names not just from the travel blogging sphere but also industry experts and speakers from other industries too.
Social Travel Summit: This is a smaller conference that enables "the world's leading online travel influencers and travel industry decision-makers meet to share, learn and develop best practices and collaborative success in travel marketing and publishing." I've heard a lot of great things about this conference, especially about its more intimate setting and the quality/diversity of sessions.
Women's Travel Fest: While not specifically geared towards content creators, the Women's Travel Fest has a broader goal to "connect women passionate about travel", which yes, includes travel influencers!
Women in Travel Summit: Branded as "the premier event for women travel influencers, creators and brands", I've heard great things about this female-only conference, specifically that it's a great opportunity to connect with likeminded content creators and make new friends.
"Coffee chats"
It's no secret that we travel bloggers love a good bit of exciting things like "hiding behind our laptops" and "avoiding human contact". Sadly, this is an ineffective way to make connections.
While groups, meet-ups and conferences are all great ways to meet people, nothing beats a 1 on 1 connection, which is why you should consider in-person "coffee chats" as a networking option.
This is exactly what it sounds like, a casual chat over coffee, usually instigated by sliding into DMs or via awkward LinkedIn message.
IMPORTANT SIDE NOTE: Please don't ever ask to "pick someone's brain" over coffee. Dude, a coffee chat isn't an opportunity to learn someone's secrets to success in exchange for a $5 latte. That's what consultations are for, and they cost money 😉 Treat a coffee chat as a way to mutually learn and connect: don't sit your new friend down and proceed to aggressively grill them on their monetization strategies for an hour… not that that's happened to us before. *Shifty eyes*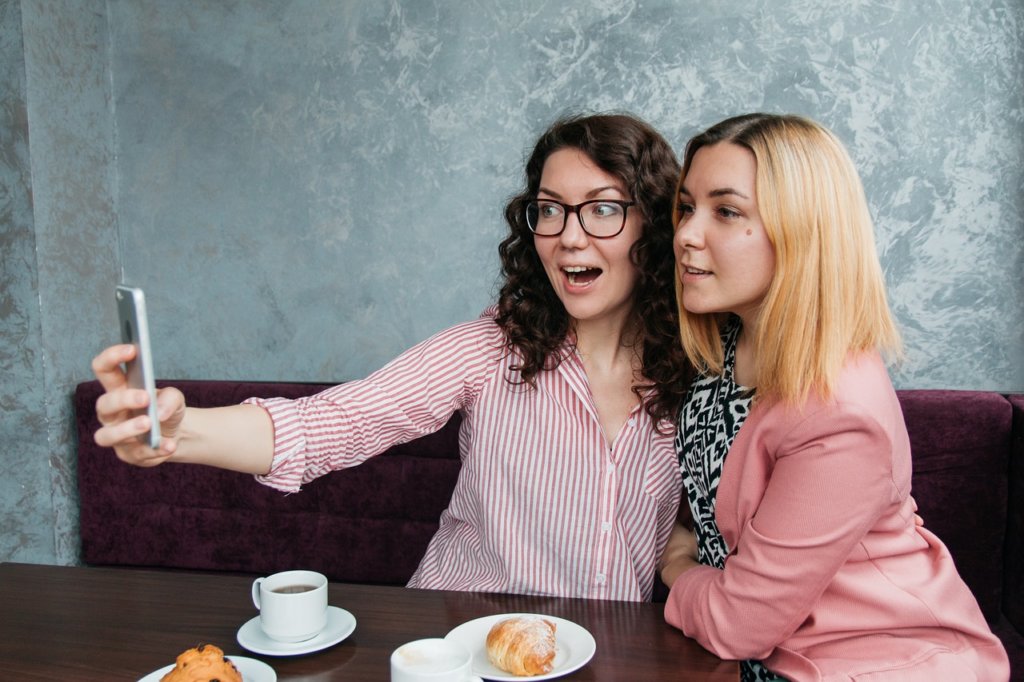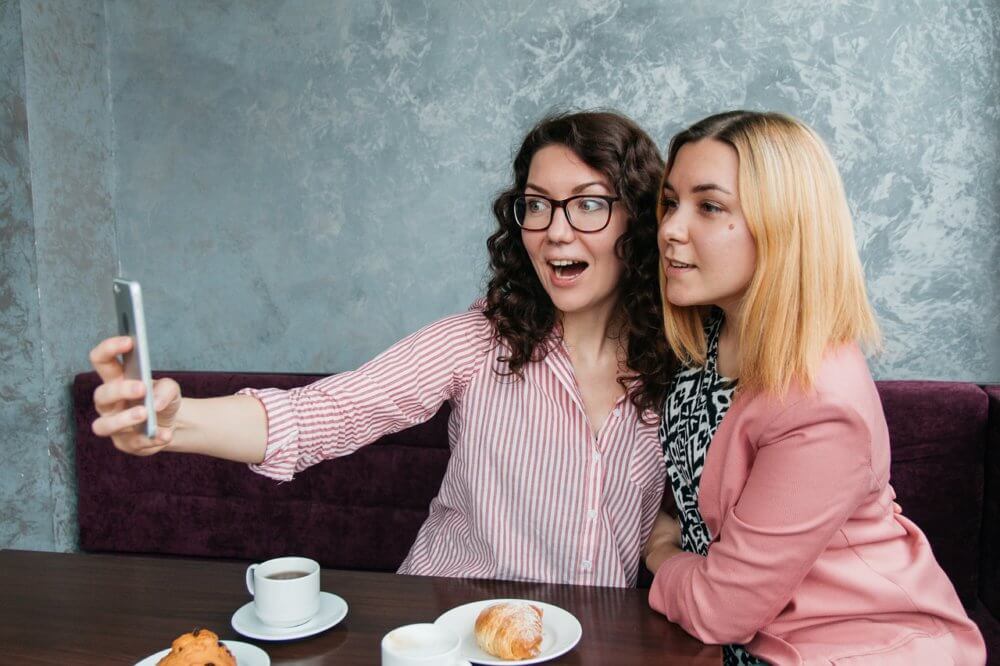 Travel Trade Fairs
Another great place to network for travel bloggers = travel trade fairs. Think industry-wide events for those who work in travel and tourism.
Because guess what? You're included in that mix!!!
…. Alongside tourism boards, tour operators, travel tech companies, and more. These are huge events that are bring thousands and thousands of people together. They're pretty overwhelming, but can be fruitful if pursued correctly.
Here are some big travel fairs to keep an eye on (sorted by geographical location). NOTE: This list might seem scarce, but I've only included fairs I've personally heard of bloggers attending. There are definitely many more travel industry events that happen throughout the year, but the following are known to be "blogger friendly". If you have any more to add, please let us know in the comments!
NORTH AMERICA
EUROPE
ASIA
AFRICA
SOUTH AMERICA
MIDDLE EAST
OCEANIA
Okay, help me out with this one, guys! I did lots of Googling but couldn't find a travel trade show that clearly had blogger friendly events. Any suggestions?
ANTARCTICA
Jk. There aren't any (that I know of). Here are some penguins.

International Media Marketplace
Last but not least, I need to mention IMM by TravMedia. While I haven't personally gone, if there's a single networking event I would prioritize for my calendar next year, it would be one of these.
Long story short, they're one day events focused on 1 to 1 appointments that link up travel media (AKA us!) with brand representatives. This is awesome for many reasons. A) It's only one day, which means more time to slurp up Nutella at home. B) It's specifically designed for travel media, so it's very niche. and C) It's appointment-based, so you'll only be talking to people who are interested in you. It's like the blogger speed dating component of WTM or ITB, except on its own!
I've had many friends who have attended these and they have claimed it's by far more fruitful than lurking around trade fairs. Here's a list of IMM events worldwide:
How to Network Like a Pro: General Networking Tips for Travel Bloggers
Okay, so I know that all this seems daunting, but don't worry! Like with many things, practice makes perfect.
But of course, I've stumbled and stuttered my way through a few networking events and learned plenty of lessons the good ol' hard way. Below you'll find some key networking tips I've picked up along my panicked journeys.
NOTE: These tips are obviously for more professional settings like conferences rather than coffee dates. Turning up at your coffee date with a million business cards and a velvet blazer might be a tad aggressive.
Anyways, networking tips. Let's go!
1. Dress to kill (or um, to impress)
*busts out aforementioned velvet blazer*
This is a vain tip, but important. If you look good, you feel good.
Not to throw shade, but bloggers are regularly the least dressed up at any event or travel fair I attend. I get it, we're not fashion bloggers for a reason, but our potential partners don't need to know we live in our spaghetti-stained pyjamas, right?
How you look is your first impression, so you want to make sure you look like a bonafide business badass. I usually go for a business dress + blazer combo, but pick what makes you feel comfortable and most importantly, CONFIDENT. You want to dress well to give off an air of authority, but also dress well to feel like a million bucks too…. so you can eventually earn a million bucks. Heh. #ReachForTheStars #OneMillionExposuresIsMoreLikely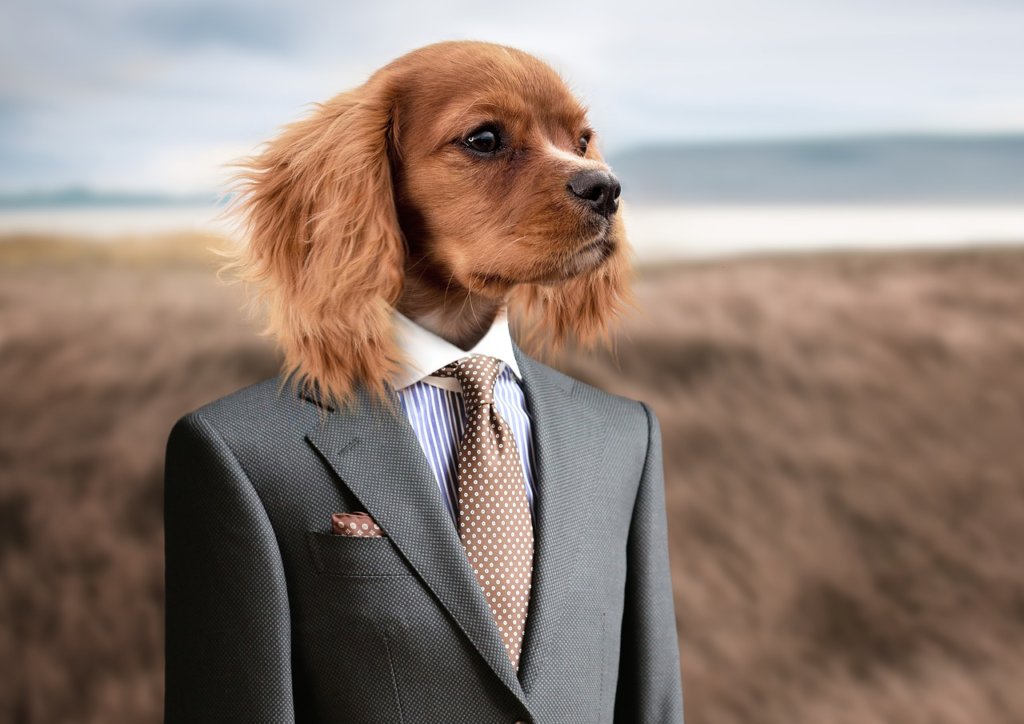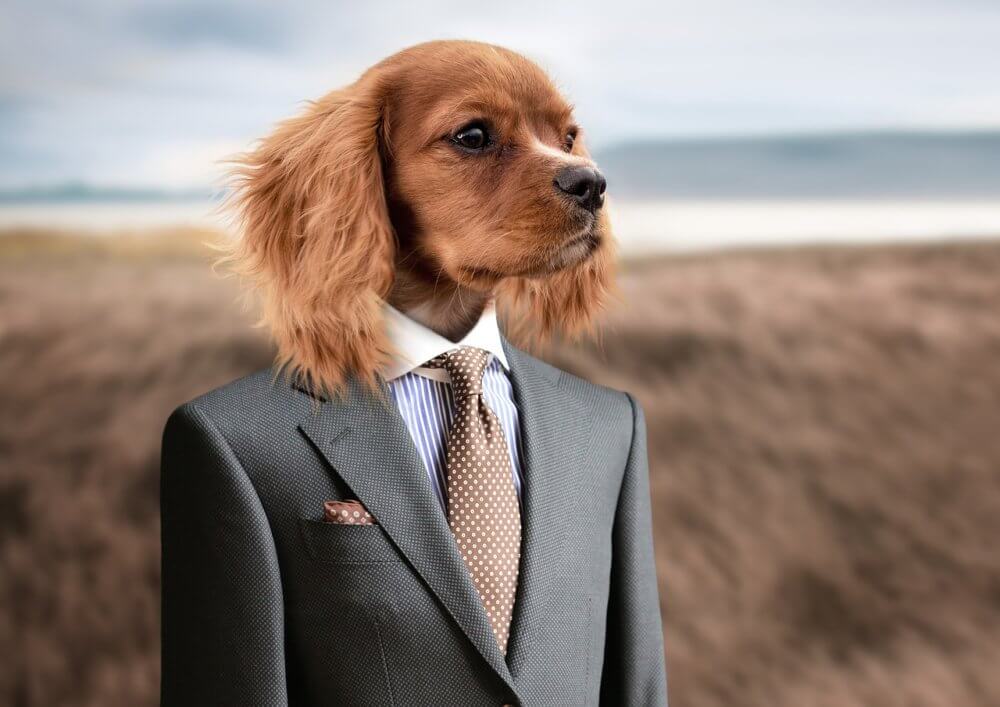 2. Business cards… have them, bring them and have a place to keep/organize them
Trust me, when it comes to networking events, people will be chucking around their business cards like free cars at an Oprah taping. If you don't have them, make them (I use Moo) and yes, don't forget to actually bring them. I can't tell you the amount of times I've forgotten business cards at an event, just to awkwardly shout my name at people so they don't forget me.
It's really awkward and I don't recommend it.
So, here's my pro tip: keep a few EVERYWHERE. In every bag you bring , in your wallet, in your pocket – you never know when you'll need it.
PS: Business cards are an especially handy tool to throw at people when they ask the all too terrifying question "so… what's your blog?" Side note: Hands up if saying your blog name out loud makes you so embarrassed you want to wither up and die.
LAST BUT NOT LEAST: Have a game plan in place for the business cards you collect too, whether it's a special holder or just a pocket somewhere. You definitely don't want to lose all those contacts you've busted your butt to acquire. If you're feeling particularly tech savvy, there are even special apps that let you scan business cards and store them virtually. I don't have experience with any specific one, but here's a list.
3. Have a good idea of your "product"/business
We've been saying it all this month – here's a review – but you 100% need to have a solid idea of what your blog has to offer before you can network effectively. If you can't summarize your platform and its value in one sentence, then you are in serious trouble. Networking events are rife with very vague and hard-to-answer questions such as "so what do you do?" If you don't have your answer locked and loaded, then that's going to be a preeeeetty awkward first impression.
And so, on that note, it's also important that you…
4. Nail your elevator pitch
One of the best networking tips I can offer you is to know your elevator pitch inside out. What is an elevator pitch exactly? It's a short spiel about what you do. This may sound simple, but I assure you, creating one is its own special brand of torture.
In less than 30 seconds, you should be able to announce who you are, what you do, the value you create and open doors to further discussion.
Now, a quick Google of elevator pitches will show you a lot of very salesy spiels that aren't necessarily well suited for our networking purposes. I just spent an hour in a rabbit hole of elevator pitches and wow, guys, some were truly awful. I full-on expected most of them to end with "SO WHAT CAN I DO TO GET YOU IN THIS CAR TODAY?" Remember, we are here to build relationships, not be aggressive used car salesmen 😛
I would say as a travel influencer, your elevator pitch should go as follows:
Your name
Blog name
What your blog is about
Who your audience is
What kind of opportunities you're looking for
Open-ended conclusion/passing the floor back over
EXAMPLE: Hi I'm Susie McCakelicker. I'm the founder of CakeLickers.com, a travel blog focused on finding the best cakes around the world. My readership is comprised primarily of menopausal women with disposable income and I'm actively looking for cake partners to feature on my website. I'd love to hear more about any collaboration opportunities you might offer!
[Notice how at the end, you send the ball back to their court? This is important. You don't want to just trail off. You want to prompt them with a way that they can keep the conversation going]
Things to avoid in your elevator pitch:
Saying it too fast
YELLING IT OUT ROBOTICALLY
Not having a takeaway/call to action
Jumping into it right away
What I mean by that last point is… don't just make eye contact with someone and launch straight into your pitch. It's awkward and weird. Try to banter a bit first. Even a "hi, how are you doing?" can make a big difference. What I usually do is I get them to open up and talk first. If they work for a specific tourism board for instance, I'd say something like "oh wow, I've been wanting to visit ___ for ages. [Insert question about place here]" This breaks the ice, gets them talking and gives me time to collect myself/get less nervous haha.
Your icebreaker will depend on the context. For instance, if I'm at a travel trade fair, I'll usually go up to a table and ask them about their destination, like "oh I heard you have a lot of amazing museums in Museumland. Could you tell me more about the highlights? I'm interested in planning a visit!"
Remember that your goal with an elevator pitch isn't to just shout it at whoever will listen. In my opinion, the elevator pitch for travel bloggers is more to ensure that you're prepared so that you can coherently speak about what you do when it comes up (e.g. Sooo what's your blog?). This makes it a little different from traditional elevator pitches you might hear on like, Dragon's Den or in the business world, which are more proactive and salesy.
5. Wherever possible, sign up for speed networking events specifically created for bloggers/media
This is SO important.
Your time is precious, so don't just throw yourself into a million networking events willy nilly. If you want to get the most bang for your buck, specifically seek out speed networking events designed for travel bloggers (we have our list above).
These events are dynamite for meeting potential partners because the participants are 99% of the time stoked and excited to work with bloggers. This literally weeds out all the dead end connections who probably don't have a budget to collaborate with you anyway. Unless, of course, the speed networking event is for traditional media – then you're gonna get a lot mega-awkward "what is a web blog? Are they compatible with Windows 95 and AOL?" type questions.
Some of my most fruitful connections have come out of speed networking events (like the blogger speed dating at ITB). From my experience, people usually attend these because they have opportunities open and they're looking for some super good looking person (like you!) to fill them. So, if you find yourself going to any event that offers a speed networking component for media or bloggers, make sure you get in on that!
6. Personal connection first, business second
If you want to learn how to network successfully, you must first understand this: at the end of the day, networking is all about building relationships. A wise man once told me, "the key to networking is to get drunk and have a good time with the person, then send the follow-up asking to chat about biz afterwards" It was kind of a joke, but at the same time, it wasn't. The truth is, the key to successful networking is a personal connection. You need to establish a positive rapport with someone first before they'll want to jump into a partnership with you. The worst thing you could do in networking is trying to force a business transaction before any kind of personal connection is formed.  This is why salespeople take clients out for fancy pants oyster dinners and other extravagant things – they see the importance of building a relationship before getting down to business.
Networking is no different, so remember to prioritize that personal connection before anything else.
7. Always take notes
As a continuation of the previous point, here's something you should make sure you do. After every conversation you have, open up the Notes app on your phone and jot something down that was memorable about that person. Something you joked about, something they mentioned, etc. What's important is you write down something unique and shows you were listening.
Example…
Hey Charlie, it was awesome chatting with you the other day at WTM. It was so great to go puppy spotting with a fellow corgi enthusiast! I still can't believe Visit England had a corgi budget. Anyways, I wanted to send you a quick follow-up about payingmelotsofmoneyplease.
Hey Mr. Meatball, hope you had a nice weekend. How was that spaghetti convention you mentioned? I'm still bummed I didn't know about it sooner! Anyways, I wanted to send you a quick follow-up about payingmelotsofmoneyplease.
Please avoid being overly generic. Anything that seems like a clear copy/paste template is a definite no.
Remember, having a personalized one-liner will make all the difference in helping jog their memory about who you were and (hopefully) why they liked you, so don't forget to take notes.
8. FOLLOW UP, FOLLOW UP, FOLLOW UP
Last but not least, I need to emphasize the importance of freaking following up. This is one of the most important networking event tips I have for you.
Now, there are a lot of bloggers who, weirdly, attend networking events, collect business cards like they're rare Pokemon, then leave those contacts to rot in a sad pool of contacts at the bottom of their bag. That's right – after doing all the heavy lifting and hard work, they just abandon the fruits of their labour.
I think this is super weird. I mean why? What is the point of contacts if you're not going to follow up? Ahem: these questions are directly targeted at Lia, who is full on guilty of this cardinal sin.
The truth is, no matter how magical you feel your unicorn-connecton was with a particular person, odds are good that they met dozens of other people and might need a refresher on who you are. This is why the follow-up is so crucial. You need to strike while the iron's hot, otherwise there was little point in going to these events in the first place.
That said, even if you don't follow up right away, reaching out a few months later isn't the end of the world – and it's better than nothing. Don't get sucked into the "it's already too late" hole and progressively panic as even more time goes by. That's how you get sucked into a hole of inaction… according to Lia, who is, again, an expert in this particular field of overwhelm.
Okay, so now that we have those tips out of the way, why don't we briefly address what not to do.
Networking Essentials: How NOT to Network
If you're still wondering how to network with people effectively, it's important you not just follow the tips above, but also avoid the following all costs. Below are some networking strategies you should steer clear of:
Being a contact hawk
Nothing irks me more than this: imagine I've just posted a sponsored piece of content or announced a certain press trip, when approximately 0.00001 seconds later, folks are all up in my DMs asking how it happened. Like, if we're actual friends, that's a different story (see the whole "building personal relationships" spiel), but if you're a stranger messaging me solely for personal gain, that's where a line must be drawn.
"But Christina, don't you want other bloggers to succeed?! Why you gotta be so guarded and secretive?!"
You need to understand this: in our industry, swapping contacts is on the same level as recommending someone for a job at your office. Their performance WILL ultimately reflect on you. SO, if you can't personally vouch for a blogger's content, quality, and professionalism by recommending them, then sharing contacts means you risk damaging a relationship you've worked hard to build. That's not something to take lightly.
Additionally, contact hawking gets me on another level because it implies the ONLY reason I was chosen for a campaign is because I had the right contact person. This, in my mind, erases other accomplishments such as the quality of my content, the alignment between my audience and theirs, etc. To sum up this rant: do not be a contact hawk. Be a friendship pug. 🙂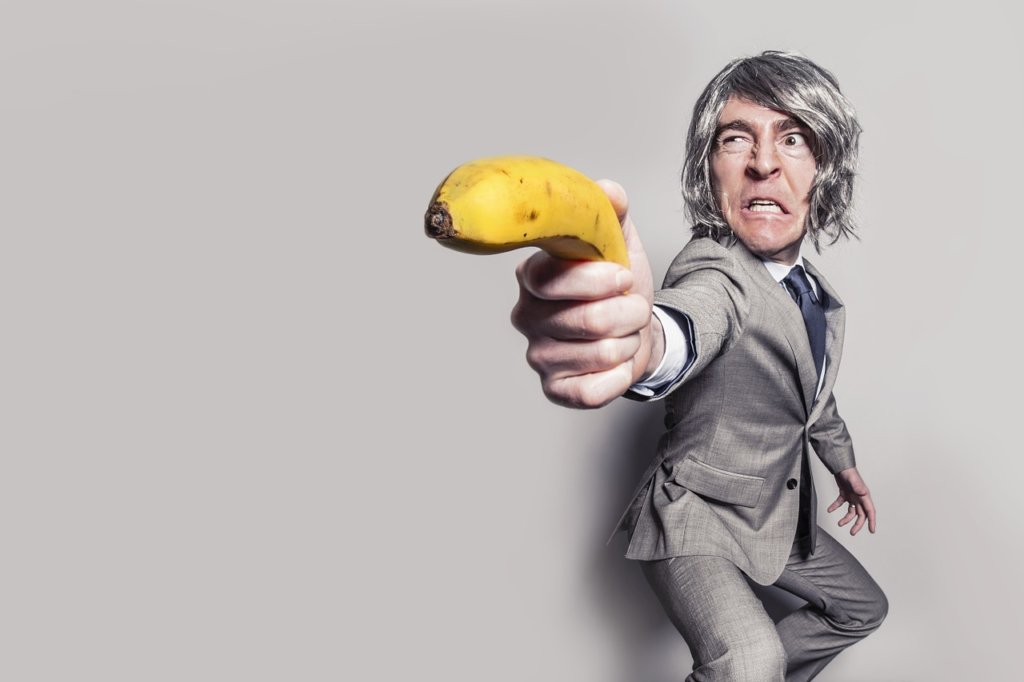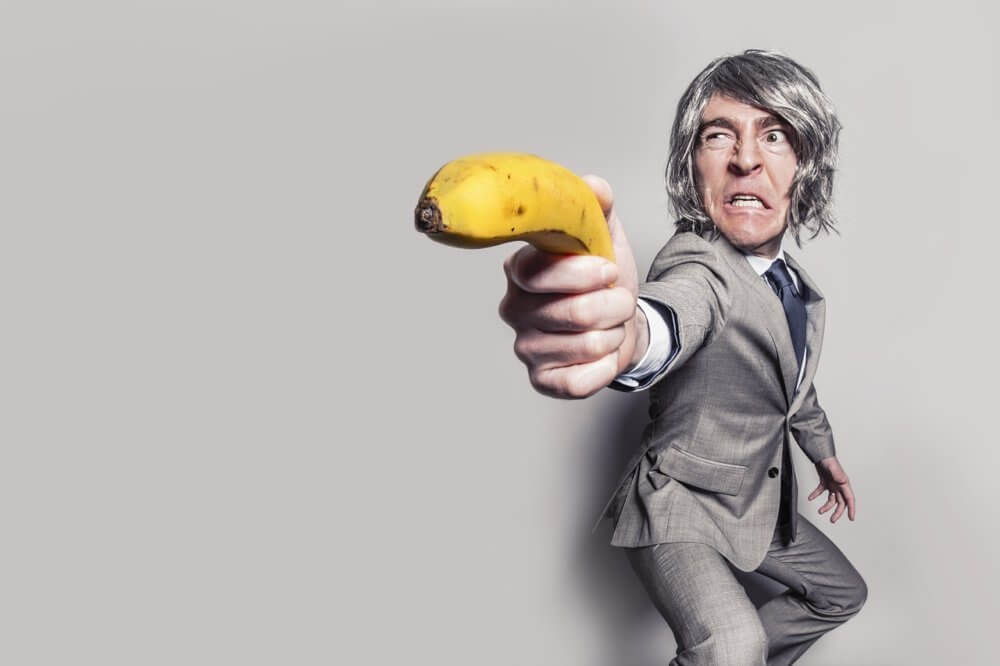 Being a total suck-up
Okay, so, another thing to keep in mind is that networking does NOT mean needing to be a total suck-up all the time. In fact, if your compliments aren't genuine, I wouldn't bother giving them at all.
How come? Don't people LOVE compliments?
WELL, let's just say people have a pretty good radar for when they're being buttered up for something, and because of this, fakeness does not get you far.
And so, rather than attempt to extract value from someone via forced niceness and syrupy compliments, I encourage you to focus on building real relationships that are based on mutual respect. Having been on the receiving end of "fake niceness for business gain", I know how obvious it can be, so strive for genuine connections instead. On that note, please avoid…
Only engaging once you want something
This includes but is not limited to: only talking to someone when you have a question for them; 1-way relationships that really only benefit the other; treating someone as your go-to source of information without a paying contract that stipulates that they're obligated to help you succeed; and dropping someone like a hot potato when you get what you want.
Basically, don't use people and don't be a jerkface. If not for the sake of being a good person, do it because you WILL develop a reputation, and word spreads quickly. Remember, our community is tiny!
On the other hand, if you're creating rad content and you're a wonderful person, word will also spread and people will want to work with you. What we're trying to say is: be awesome, help people when you can, and be kind. You'll definitely reap the rewards from that (and you'll probably sleep better at night too, tbh).
Action Items: Where to Go From Here
Now, it's time to put the WORK in netWORKing.
…….. 😀
Cringey wordplay aside, if you're looking for actionable ways to implement what you learned today, here are some ideas:
1. Join some Facebook groups
HEY, I HEARD SOME COOL PEOPLE CALLED SLAYING SOCIAL HAVE A GROUP YOU CAN JOIN.
Maybe you should *awkward wink* join it.
2. Join Travel Massive
Joining is easy and they send lots of emails with events in your area. Click here to learn more.
3. Schedule an in-person coffee date
Whether this is with a fellow blogger, a PR person, or whoever else, get a coffee date pencilled into your schedule! Remember, practice makes perfect (or at the very least, practice makes less awkward).
4. Commit to attending an in-person networking event
Again, Travel Massive might be a good place to start and dip your toes in.
5. Book yourself a conference to attend
See our list above for ideas.
6. Register for a nearby travel industry trade fair
Again, stalk our list above for ideas.
Any more questions about networking basics?
Slayers, I hope you enjoyed that little networking for dummies guide! My final piece of advice is to just keep at it (and um, join our awesome Facebook group). Worst comes to worst, if it goes poorly, resort to cake.
Lastly, if you have any more questions, fire away in the comments. Until next time…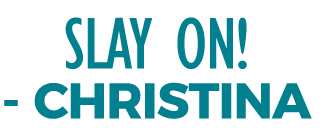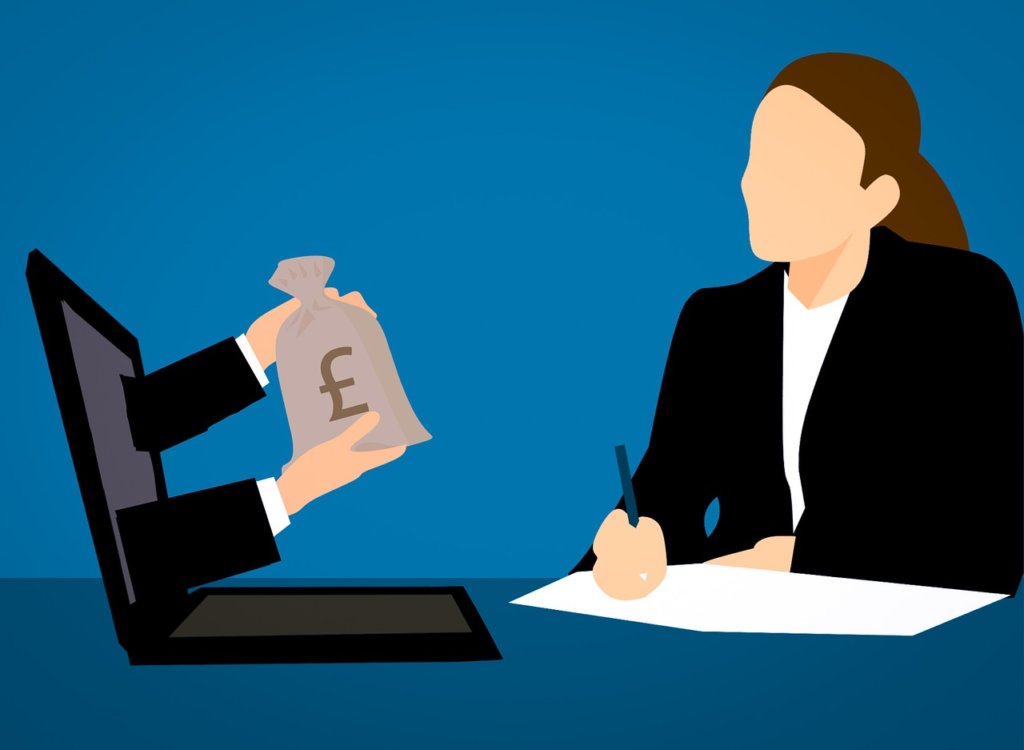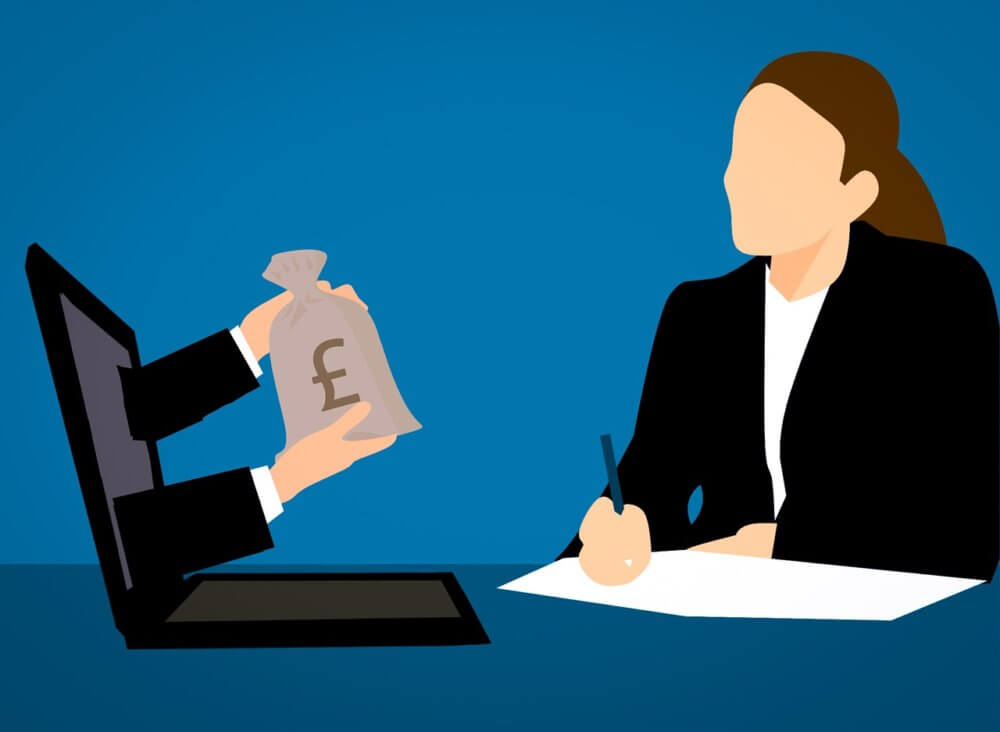 FOLLOW SLAYING SOCIAL
    
If you like it then you shoulda put a pin on it…