*FYI - this post may contain affiliate links, which means we earn a commission at no extra cost to you if you purchase from them. Also, as an Amazon Associate I earn from qualifying purchases. Check out our Privacy Policy and Disclosure. for more info.
"How do you make money travel blogging?" It's the #1 most common question I'm asked when I tell someone what I do.
It's not a normal question to ask when someone tells you what they do for a living – whether you tell someone you're a barista or a veterinarian, "do you actually earn money from that?" isn't usually the first thing that people ask. But say "I'm a travel blogger" out loud, and everyone's so curious they forget that talking about money is supposed to be a taboo.
For me, the question has become a running joke.
I recently spent a couple weeks in Italy with my mom and her BFF who lives there (news flash to my friends: you can move literally anywhere in the world and I'll still show up and crash on your couch. And I might bring my mom, too). We were invited to dinner with some of her expat friends from the UK and I told my mom and her friend about The Question.  "Of course they won't ask you that," my mom exclaimed, scandalized. "They're British! Brits are always polite about money. It's only Americans that talk about that sort of thing."
10 minutes after meeting these polite Brits, they asked me whether my job actually earned me any money. I stared straight at my mom and downed my Prosecco. I told you so.
Luckily, I don't mind. I think the taboo surrounding transparent, open discussion of money is silly and, when it comes to the wage gap and the glass ceiling, damaging to women in particular – that's why I publicly post my travel blog income reports every month for all the world to see.
So let's go ahead and explore the question in full – and I give you full permission to be incredibly nosy!
Here's what we're talking about today...
Hey, guys: this is a REALLY LONG POST. Like we're talking 8,000 words long. We did say it was an Ultimate Guide, right?? So go get some coffee and clear the next 45 minutes of your busy, important life.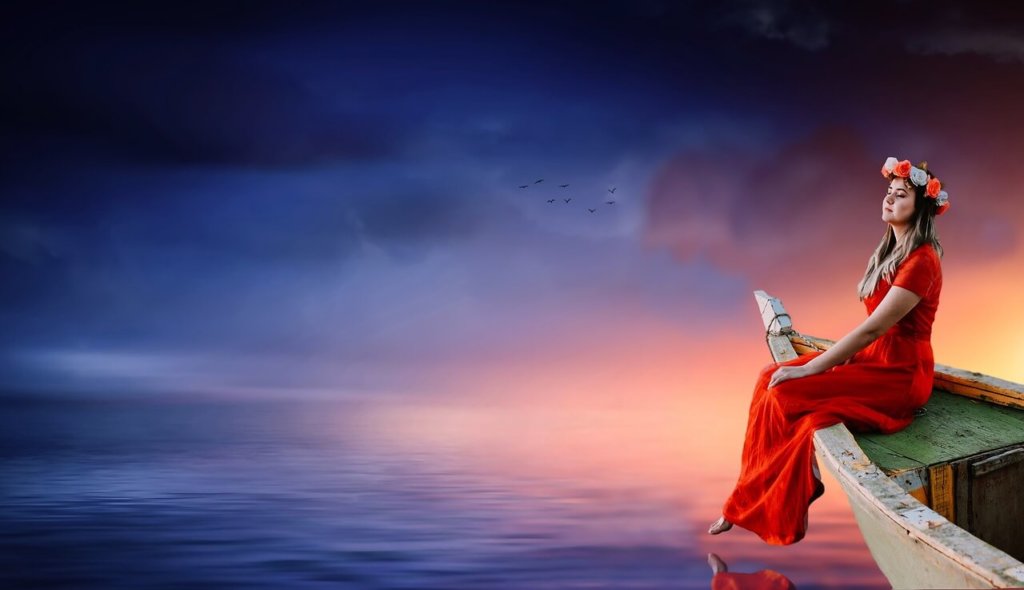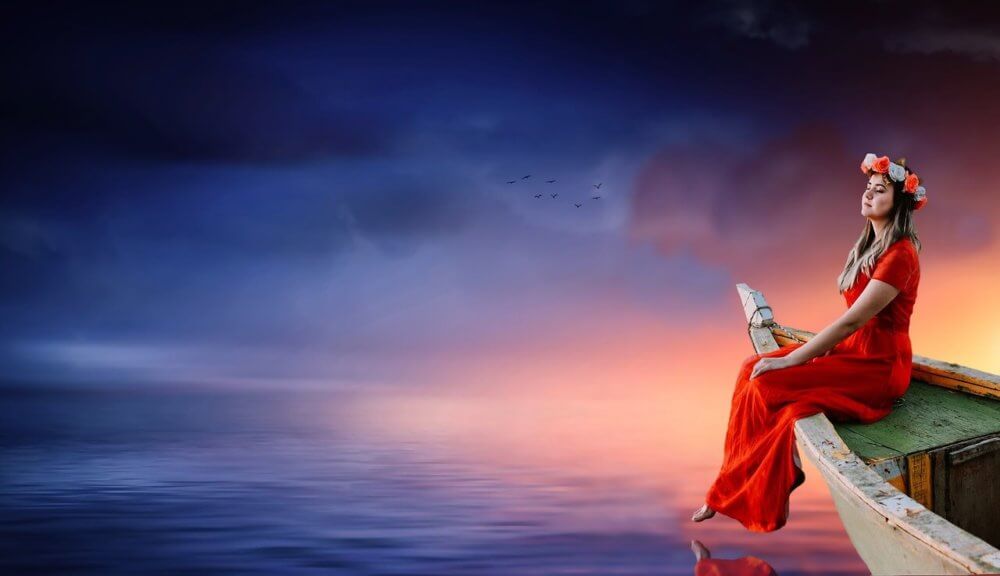 How do travel bloggers make money? 
Here's the beauty of this job: there are a zillion ways to earn money. If you're looking to earn money with your travel blog, I want to make one thing clear: you do NOT have to do everything in this post. And if you're interested in exploring travel blogging monetization streams, I recommend starting slowly. Diving in and trying everything all at once is a recipe for failure: unless you're a superhuman or have a team of minions to help you (in which case … can I hire them too? Please? Please) you'll end up half-assing everything and you won't allow yourself the full time and effort needed to truly test the waters.
Because that's the thing about travel blog monetization: there's a LOT of testing, trial, failure, error, re-trial, and more testing. It's a lot like Portal, but with less jumpy space boots and more 2am nights on the couch crying over a jar of nutella.
A post this long can feel overwhelming, so I want to give some of you an out: if you're currently at a point in your blogging journey where your primary goal is driving more traffic or creating great content, go ahead and breath a sigh of relief, click that little X in the corner, and focus on that goal instead. 
Seriously, don't try to do it all at once. Hone your writing skills, develop your voice, figure out your unique value proposition, and come back later. This post will still be here when you're ready for it.
But if you are ready to explore new and exciting monetization streams – WHEE, how exciting! – hopefully this post will be a helpful resource.
TELL US IN THE COMMENTS: What monetization streams have you tested so far? Which ones are you hoping to explore next? We'd love to hear from you!
So: ready to dive into the specifics? We are about to get INTO THIS. This is a massive post and we are just getting started, y'all.
Let's do this, team!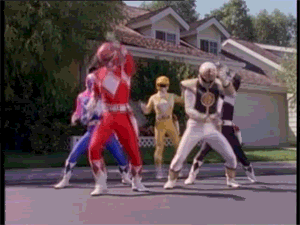 Travel Blog Monetization Strategies
Alright y'all, get your pens and papers ready (if you're the kind of person to take notes while they're reading a blog post, that is *raises hand*)  and let's dive into the good stuff.
1. Affiliate Marketing
What is affiliate marketing? Affiliate marketing essentially means that you recommend products through your blog and earn a commission from every sale. Products can include everything from hotels and suitcases to octopus T-shirts and ebooks.
Affiliate marketing is my biggest revenue stream, and it's also one of the most flexible. Just about any travel blog niche can experience success with affiliate marketing. However, that isn't to say it's easy: it takes a lot of trial and error to figure out what products are a good fit for your audience – and how to actually get your audience to purchase them!
How much can I earn?
Your earning potential depends on a few factors, most of which are in your control – traffic, the types of posts you write, etc. But some factors are unchangeable, like commission rates for instance. For travel products, commission rates are typically under 10%. A 10% commission is quite good for a travel product, but 5% is much more common. The pricier the products you sell are, the lower your commission will be. Flights, for example, pay out next to nothing.
If you're looking to promote digital products, you can typically net more – 40% is standard. But there are few digital travel products out there – in fact, most of them are created by other bloggers (more on that below).
To give you an idea, Amazon – one of my best affiliate partners – earns about $20,000 per month off of my blog. Wow! So cool! You're welcome, Jeff Bezos! Enjoy that island my travel blog bought you this year.
How much do I earn from Amazon every month? Oh about $1,000 – 5%. Sure, I ENJOY that $1,000. But let's just put things in perspective: I'm earning a LOT more money for the companies I'm partnering with than I get to actually keep.
When it comes to affiliate marketing, volume is the key: you'll need to sell a LOT of stuff for other people to make decent money yourself. That said, your readers are going to book hotels and buy suitcases and stuff anyway, so you might as well help them out – and get to keep a little bit of the money, too.
BOTTOM LINE: Affiliate marketing can earn a typical travel blog anywhere from a few hundred to a few thousand bucks a month.
When should I start?
There are two schools of thought about when you should start integrating affiliate links into your travel blog content:
You should start as soon as possible, because it will take a lot of effort to go back into your old posts and add affiliate links later.
You should wait until you have a solid foundation of content, regular traffic, and a solid understanding of your audience before you start integrating affiliate links into your content.
So which camp am I in?  I'm in camp #2, which I'm imagining to look something like this: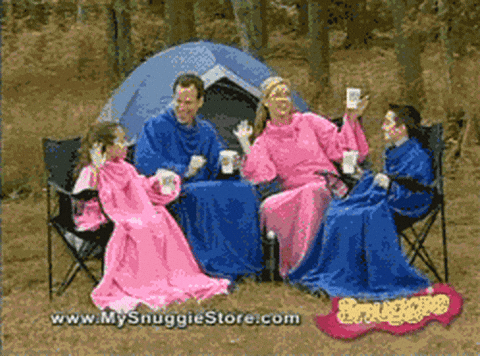 What I mean to say is: Do your own thing! Like wearing snuggies with your extremely white family, I guess? Focus on creating high quality content just for the sake of creating awesome content, just cuz it's fun, before you ever start worrying about affiliate links – or monetization in general, for that matter.
"But won't it take a lot of work to integrate affiliate links in later?" You ask. Sure, yeah, it will – but it will take just as much to go back and fix all of the weird links you added into your first few posts, trust me. Nobody is clicking on a link for snuggies in a post about monetization, guys. See what I did there? Eyyyyy!
If you're at a point where you've got great content that's receiving regular traffic, and you've got a pretty good idea of what your audience is into – like, who are they? How do they travel? What do they like to do when they travel? – then it's time to get started with affiliate marketing.
PRO TIP: If you have no idea what your audience is into or how they typically travel, create a survey and beg them to fill it out! Consider doing a giveaway to incentivize your readers to actually complete it.
How do I get started?
Getting started with affiliate marketing is as easy as signing up for a bunch of affiliate networks and programs. A quick vocab lesson:
An affiliate program refers to a specific brand's affiliate marketing program, IE "Booking.com pays 3.5% for every hotel stay booked through your link" or whatever (please don't quite me on that number).
An affiliate network is like a marketplace where you can apply for a bunch of different programs. They're nice because instead of getting paid by 19576 different companies individually, they'll all get added together into a nice tidy lump sum. They can also be overwhelming because there are a zillion programs to choose from – I suggest seeking out specific brands and joining only those programs rather than applying to everything willy-nilly.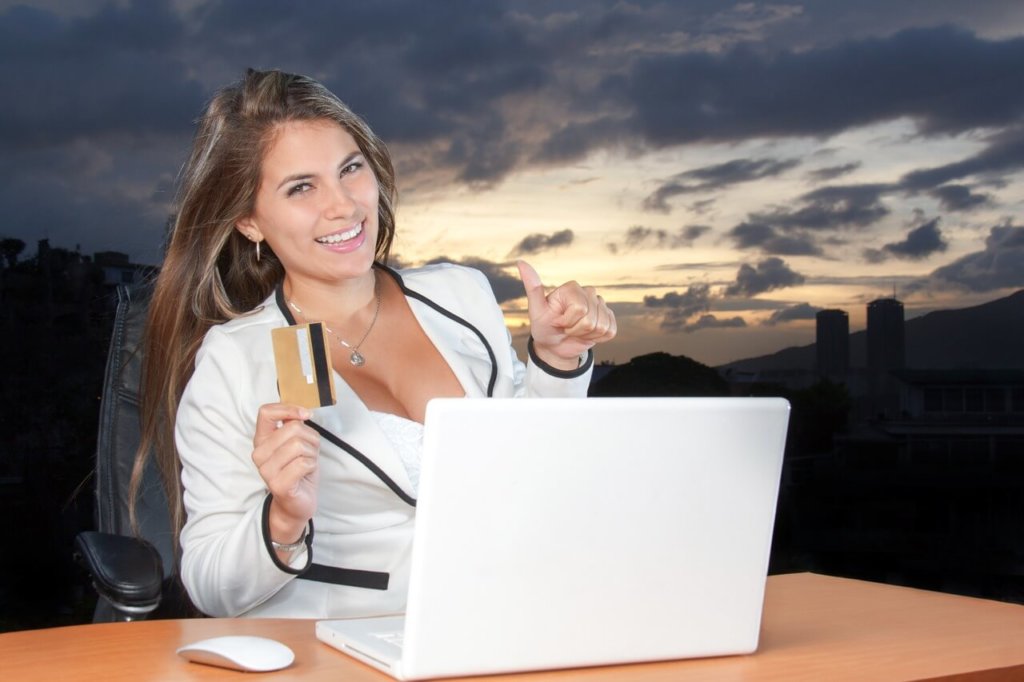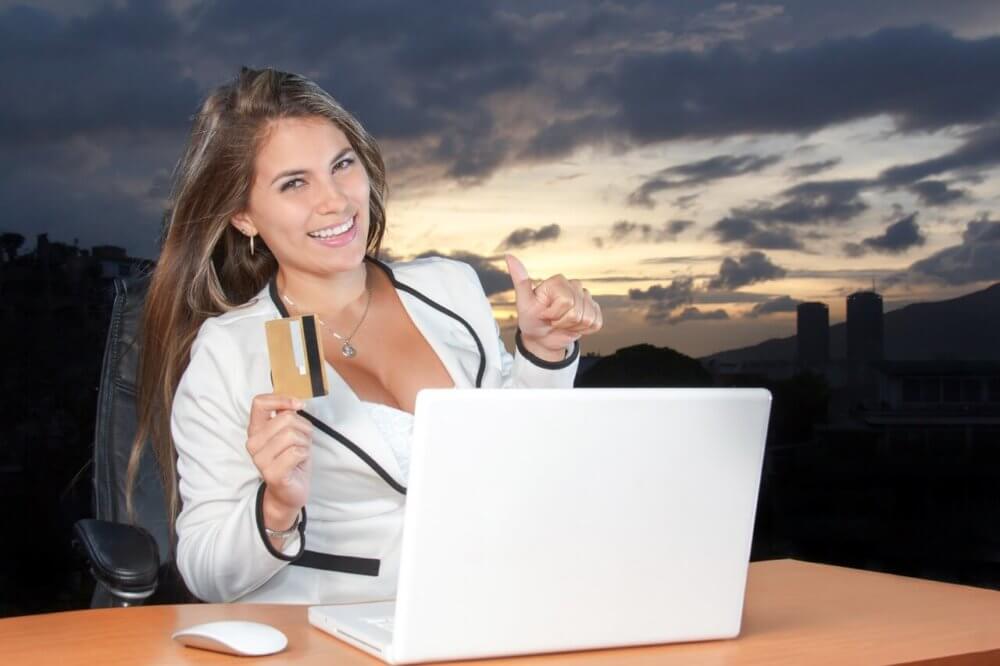 My Favorite Affiliate Networks & Programs
What makes Amazon's program so effective, aside from its status as the largest online retailer in the world, is the way it credits sales. Your readers don't have to buy the EXACT item you link to from Amazon. If they make a purchase on Amazon within a day of clicking your link, ANY purchase on Amazon, you will get commission for everything that they buy. That's HUGE. It's also why my useless, irrelevant link for snuggies  might actually earn me some money if I can convince you to click on it out of curiosity. Which, BTW, you should click on it, because there's a bunch of really cringey photos of white people doing extremely awkward things, and also a kid getting eating by a shark Snuggie. Yes, really. Hey, did it work?? Did it?! Take notes, guys.
There is one catch, though: as a brand new Amazon affiliate member, you'll need to make 3 sales within 180 days or your account will be de-activated. Of course, then you can apply again for a new account, but still – you want to make those 3 sales ASAP! For this reason, I recommend waiting to join Amazon until you're getting steady traffic. Don't implement Amazon on a brand new blog: you'll just get your account de-activated and have to start all over again later.
SkimLinks is my favorite affiliate network! This is the first affiliate network you should sign up for, because it requires the least amount of work. You just install a code onto your site, and SkimLinks will automatically change all of the links on your site that have affiliate programs (even if you haven't joined them) into affiliate links that will earn you money. I'm talking like links to TripAdvisor reviews and AirBnB and even that one random product on Sephora you linked at one point and totally forgot about. SkimLinks captures all of that, and also makes sure to correct any mistakes you made, like when you linked to a product on Amazon.com instead of using an Amazon affiliate links (whoops). So easy!
Another thing I love about SkimLinks is that they pay some of the highest commissions of any affiliate network for some of my favorite brands. For example, Viator has an affiliate program you can join through multiple networks, but SkimLinks pays the best rate by far – even though you're linking to the exact same products. 
If you only sign up for ONE thing from this post, make it SkimLinks.
This is my favorite affiliate network after SkimLinks. Some of my favorite travel brands with AWIN are Booking.com, Etsy, TrustedHousesitters, Lonely Planet, and Allianz Travel Insurance. Note: You'll be asked for a $5 join fee, which you'll get back once you earn your first paycheck from AWIN. 
Here are a few more affiliate networks that I've joined:
ShareaSale: Some of my favorite travel brands with ShareaSale include Viator tours, CityPass, Tours4Fun, and Qatar Airlines.
Rakuten LinkShare: Some of my favorite travel brands with Rakuten are Matador, Rail Europe, Trivago, and Virgin Atlantic.
RewardStyle: If your niche veers into lifestyle territory, RewardStyle is fantastic for fashion brands and products.
Pepperjam: I love their interface but I don't use them for many programs. They've got Away suitcases, Priority Pass, and a whole bunch of good clothing brands.
CJ: I actually find CJ more difficult to use than the other networks just in terms of their interface, but it has a HUGE amount of travel brands. Some of my favorites are Agoda, Expedia, Hotels.com, Couchsurfing, and BedandBreakfast.com.
AvantLink: They've got a ton of fantastic outdoor brands, but they've got some application criteria to weed out low quality affiliate partners (which, frankly, I appreciate).
PRO TIP: I recommend only applying for programs with brands you already use and for products you're personally familiar with. Not only will your recommendations be more authentic and trustworthy, but you'll be a lot less overwhelmed by choice!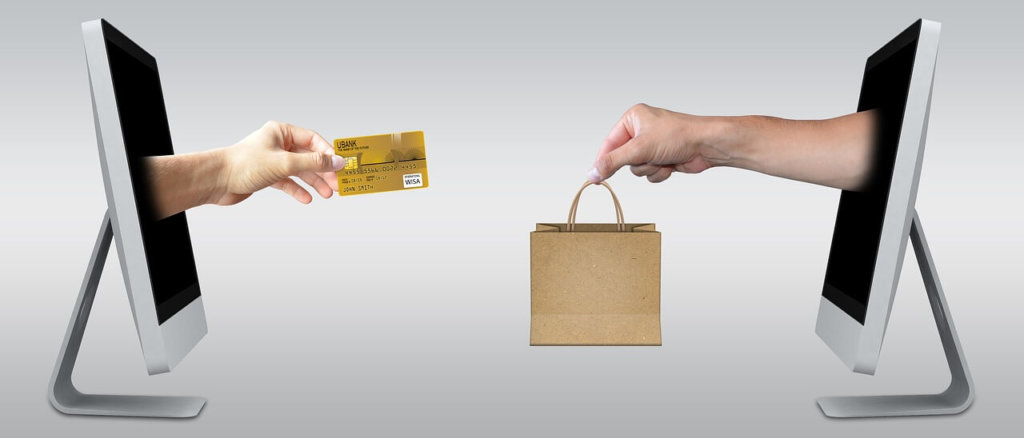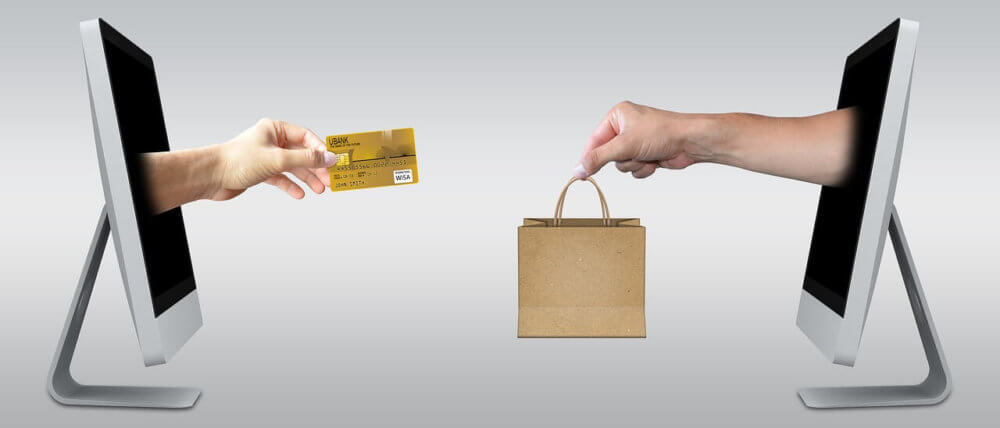 2. Sponsored Content
Sponsorships are one of those glamorous monetization streams that we all dream about when we first start our blogs. Getting paid to travel – that's the dream, right?
In fact, paid travel is SO coveted – and so difficult to do – that we're actually dedicating an entire Blogtoberfest post to pitching and landing sponsored travel – coming next week.
But guess what? Not all sponsorships involve travel! There's a whole wide world of sponsors out there just waiting for you to show up, kick butt, and create awesome content. And no, you don't have to go on The Bachelor to land sponsored brand partnerships.
That said: this isn't an easy or passive revenue stream. In fact, it's one of the most challenging and exhausting ways to monetize your travel blog. Sure, it's glamorous and fun, but it's also a LOT of work.
I actually made the decision in 2018 to step back from sponsored content (let's just say these days I'm REALLY picky about my brand partners) and focus on more passive income streams instead. Creating sponsored content can be exhausting and demanding: tight deadlines, lots of deliverables, rigorous brand expectations, etc. I really value my creative freedom (read: ability to procrastinate without disappointing anyone but me) a LOT. That said, many of my favorite travel bloggers monetize almost entirely through sponsored content.
BOTTOM LINE: There is no right or wrong way to monetize your travel blog, folks! As with every other monetization stream in this post, I recommend giving it a try, seeing how it feels, and evaluating whether you want to to move forward with it or focus your energy elsewhere.
Let's talk about creating sponsored content for your travel blog.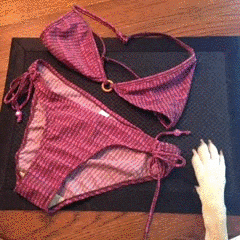 How much can I earn?
When it comes to sponsored content, your earning potential will depend on a few factors: social media followers, total social media reach, engagement, blog traffic, and so on. It also depends on how well your niche fits with a brand's target audience and campaign goals: so even if you have a teeny tiny blog about an extremely niche topic, your influence in that niche community means you can charge more.
It's really hard to give price ranges here, because there are SO many variables and honestly, sometimes it just comes down to your negotiating skills and how you're able to package and sell your brand. Social Bluebook is a good place to start when you're brand new and have no idea what to charge for sponsored content – once you get some experience, you'll be able to re-evaluate your prices. My current rates fall fairly in line with Social Blue Book's recommendations, but I'm constantly changing them as I continue to evaluate and improve upon what I'm able to offer my brand sponsors.
By the way, to clear up any confusion: when I'm talking about sponsored blog posts here, I'm talking about a blog post written by me, with no-follow links to my sponsor and a clear disclaimer that my post was sponsored. I do not publish paid do-follow sponsored posts on my site, although I get emails asking me to every single day. Please consider the value of your brand when you get these kinds of offers: you're not just selling a backlink, you're selling access to  your audience and their trust. I don't judge anyone who does accept those kinds of sponsored posts, but I've personally made the decision not to.
When should I start?
If you're ready to start landing brand sponsorships, you can actually test the waters with this revenue stream earlier than you'd think.
I know everyone likes specifics, so here's my story: I started creating sponsored content really early in my blogging journey – partnering with hotels, food tours, and so on – but payment didn't come until later. When I first started getting paid to create sponsored posts and content, I was receiving about 30,000 monthly page views and had 10,000 total social media followers. If you've got a highly engaged audience or a specific niche, you'll likely be able to get started much sooner than that. I'd say 15K+ monthly traffic is a healthy time to start looking for paying sponsors.
In fact, now that I charge premium rates for my sponsored content it's actually harder for me to get campaigns, despite the fact that my traffic, reach, followers and proven ROI have literally quintupled. When I was willing to accept $300 for a sponsored blog post, there were a LOT more takers. Now that my prices are in the thousands rather than the hundreds, brands are a lot more hesitant to partner with me – even though my rates are, I think, quite fair and I have the results and numbers to back them up. At least, thats' what I tell myself every night while I'm crying myself to sleep… *sobs*
PRO TIP: If you're hovering around the 10k or less traffic mark, I'd recommend focusing on creating content that highlights the brands that you're currently using and loving. Write honest, unbiased reviews, take photos wearing your favorite brands and recommend them to your audience, and incorporate affiliate links into your content. This will show potential brand sponsors that you're able to create content that fits their needs and showcases their brand, and you'll be building a foundation which could pay off much later. The brands I was writing about 2 years ago – just because I really loved them – are the brands I'm partnering with on paying campaigns today.
How do I get started?
If you feel ready to start creating sponsored content, you should know that cold pitching brands is Hard Mode – and we'll have a post out later this month dedicated to this incredibly difficult task. A much, much easier way to get started – and the source of my first ever paid partnerships – is via Influencer Networks.
If you've never heard of them before, you're probably wondering: what is an influencer network? Essentially, influencer networks act as a go-between for brands and bloggers. Brands who want to promote a campaign using content creators hire an influencer network to find the influencers/bloggers for their campaign. The network does most of the legwork for you.
There's typically a marketplace where you can sort through campaigns to find ones you want to apply for, so all you have to do is log in and browse active campaigns. Applying is as easy as filling out a form – no anxiety-inducing cold pitch or Media Kit required. Influencer Networks are a fantastic way to monetize your blog, get paid to write and create content, and build up a portfolio of sponsored work for when you DO start cold pitching for paid sponsorships.
Each campaign is looking for something different – so whether you have huge numbers or are just starting out, it never hurts to sign up and see what's out there. You just might have the PERFECT audience that a brand is looking for!
My Favorite Influencer Networks
There are a ton of options out there, but not all of them are suited for the travel niche. So I'm gonna make it easy on you: here are 3 influencer networks that you can sign up for RIGHT NOW. I often see travel opportunities on these and I've worked with each of them personally.
If you REALLY want to supersize your influencer network earnings, I highly recommend investing in this list of 150+ networks that pay content creators created by one of my favorite travel bloggers, who earned $37,000 from influencer networks in 2017 – with less than 25,000 unique views per month. She is living proof that it can be done!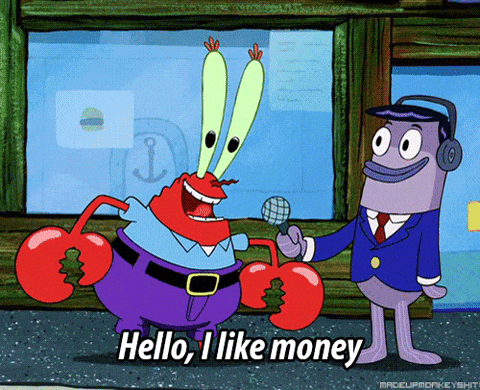 3. Ad Revenue
Ad revenue is a HUGE part of my current monetization strategy. But it took me months to get to a point where I felt comfortable covering my site with ads – and here at Slaying Social, we're over a year into this crazy project (happy anniversary to us!) and we've chosen not to utilize this monetization strategy (yet – never say never).
How much can I earn?
This varies quite a bit. Some of the things that impact your earning potential are: your traffic, which ad partner/network you've joined, and RPM's – that's the amount of money you're paid per thousand sessions. RPM's vary throughout the year depending on seasonality and various other things, but they're a good way to evaluate your earnings.
To give you an idea, when I first started monetizing my site with ads on Mediavine, my RPM was about $11 – that's $11 for every 1,000 sessions. At the time, that meant I was earning about $11 per day. Not too shabby, but not enough to roll around in a pile of money, either.
These days, I earn about $30 RPM and I'm getting 4-5,000 sessions per day, which means I earn around $120-150 per day just from ad revenue. That's a BIG change in just a year and a half, and it's mostly thanks to Mediavine's tireless efforts to put more money in the pockets of their content creators (because they're absolutely incredible and regularly surprise and delight me with their ability to earn me more money).
Bottom line: depending on your traffic quality, the length of your posts, and lots of other factors, you could be earning anywhere from $10-30 per thousand sessions with a good ad network.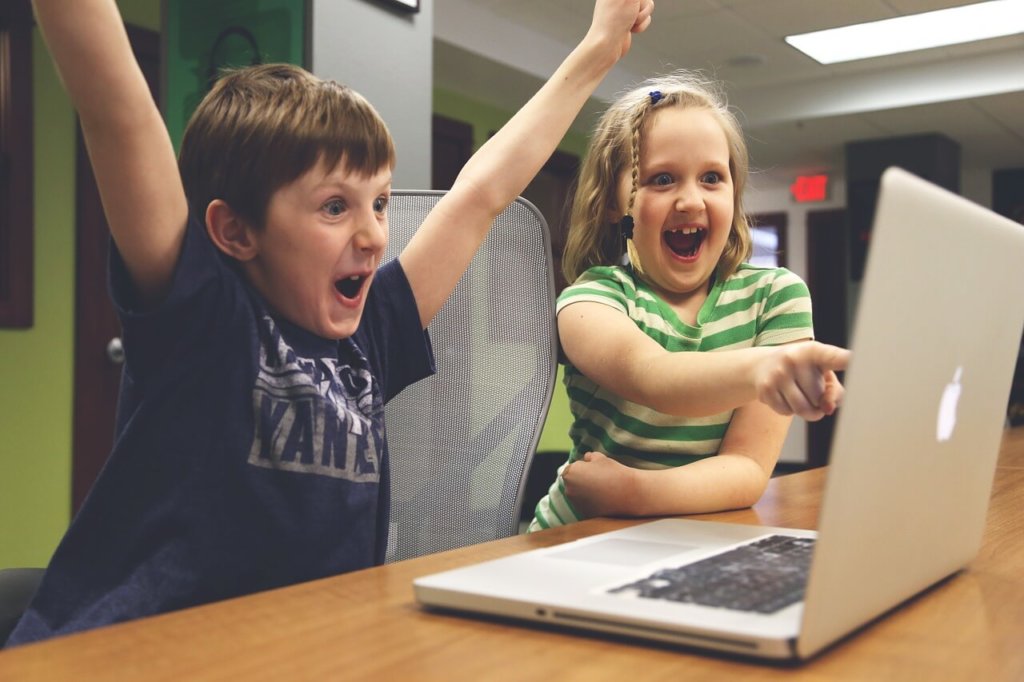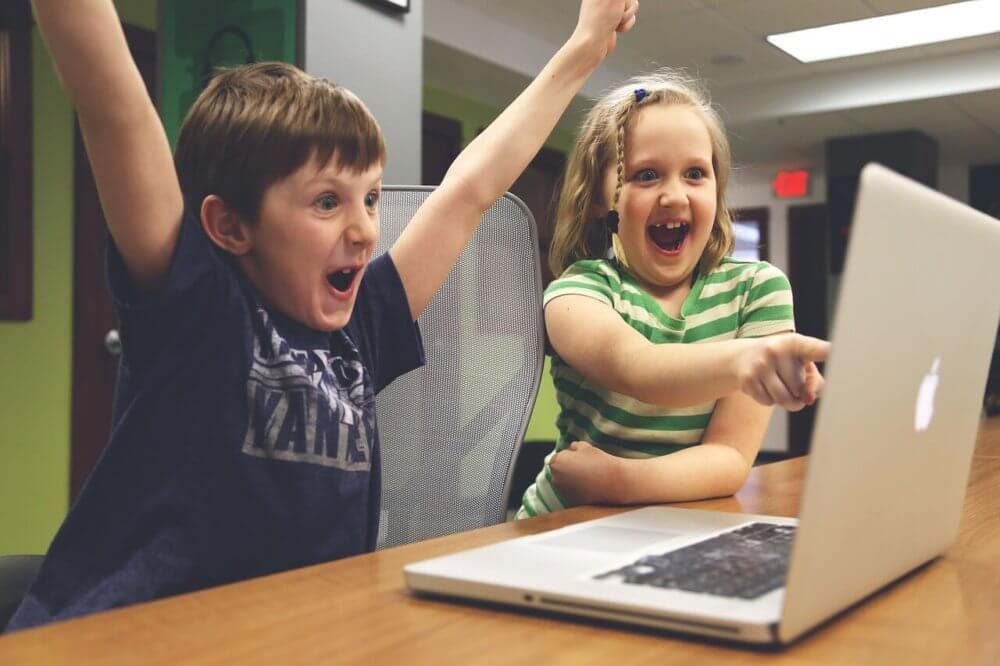 When should I start?
This isn't a great monetization stream for a brand new blogger. Ad revenue requires traffic, so if you're currently under 10k monthly sessions, it's probably too early in your journey to start thinking about monetizing with ads.
Instead, focus on creating rich, in-depth, long-form content to build your site, and spend your energy on traffic-driving strategies like SEO and Pinterest (psst: we've got a few Pinterest courses that can help with that).
If you've got over 10k sessions, it's probably time to start thinking about installing ads on your site.
One last thing: remember that ads will impact your user experience. I've found that the impact is minimal – my readers may be irritated by my ads, but not enough to turn around and leave. You want to make sure that the content you're creating is worth it – because essentially, you're offering free content that's being paid for by ad views.
So again: create really good content first and foremost. I know, I know, I'm a broken record.
How do I get started?
My beloved ad network, Mediavine, only accepts blogs that have received at least 25k sessions in the past 30 days. A strong ad network like Mediavine is well worth the wait, but it can also be tough to get accepted: Mediavine has high expectations for its blog partners.
If you're not quite hitting 25k sessions and still feel ready to install ads, try starting with Ezoic. They've got a reasonable 10K minimum monthly sessions requirement and they're highly recommended across a variety of blogging niches. Ezoic is high tech, and their service works by basically testing hundreds of different ad combinations on your site until they find your optimal performance  – and then they continue testing just to be sure. It's like Portal, but ads. The customer service is great, they work with you to optimize your site for SEO, and all in all they seem to be a pretty solid option.
If you're not at 10k sessions per month just yet, consider Chikita, which is one of the best alternatives to Google Adsense. It has with NO minimum traffic requirements and pays out at just $10 via Paypal. But … honestly? I wouldn't recommend monetizing with ads this early on in your blogging journey.
For what it's worth, in my experience Google Adsense barely earns enough to pay for the real estate it takes up on your site. It earned me about $10 per month when my traffic was hovering around 20k monthly sessions, and I never even managed hit their minimum payout of $100. I don't recommend it – instead, focus on creating quality content and growing your traffic, and wait until you qualify for a better network.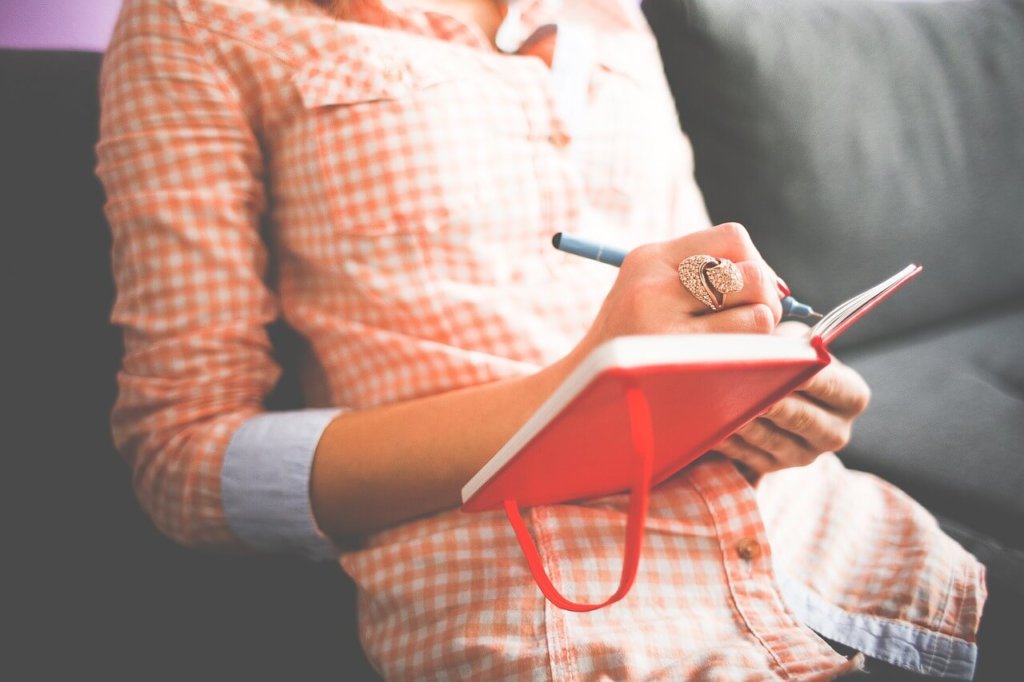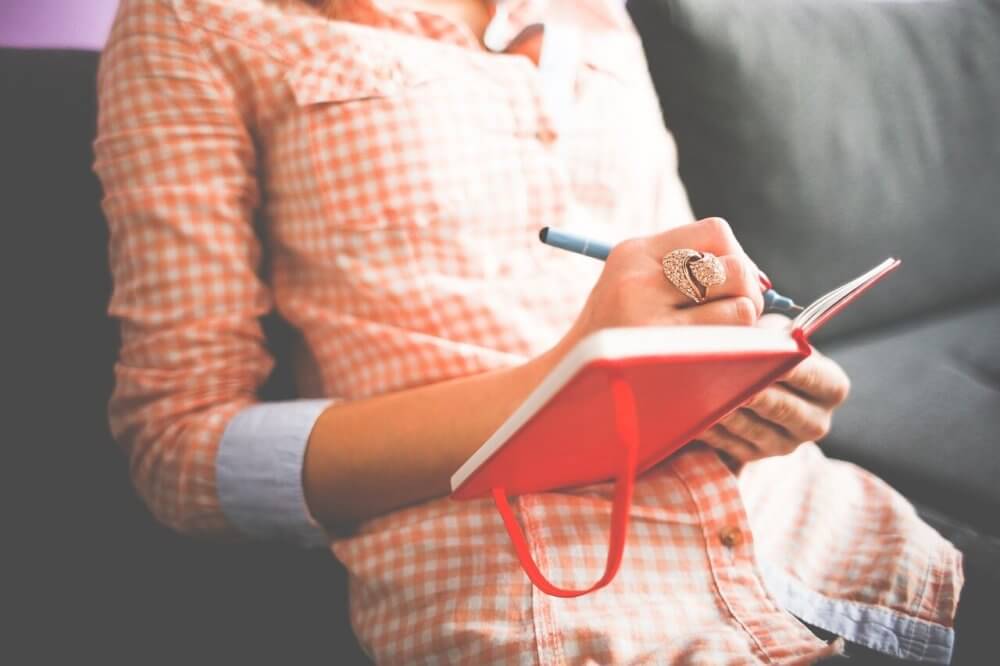 4. Freelance Writing
This is a slightly controversial topic to include here because not all freelance writing opportunities actually tie into to your blog. Not all travel bloggers are suited for freelance travel writing; not all freelance travel writers are suited for travel blogging. And yes, they are two very different things – this article does a great job of laying out the differences (with the pleasant side effect of absolutely crushing misconceptions I had that freelance travel writing is fun).
That said: for me, freelance writing is directly related to and overlaps with my travel blog because I only pitch and accept freelance writing assignments that will benefit my blog and brand.
Here's what I mean: I don't accept any writing opportunities that don't feature me front and center as the writer. I'm not talking about being paid to write content for someone else's blog as a guest writer or copywriter. If there's not a byline, I'm not interested. I've actually only completed a total of 5 freelance articles ever (although numbers 6 and 7 are currently in the works). This is NOT a major monetization stream for me, but it is a paying opportunity to grow my brand. If you're curious about what I've written, you can check out my Freelance Writing credits on Practical Wanderlust's Press Page under the "Contributing Writers to…" section.
Some of the ways that freelance writing benefits my blog are by having a fancy byline in a reputable traditional media outlet, which makes me more credible as a writer and dangles the opportunity of "earned media" in front of my destination partners; strengthening a relationship with a brand partner (or a brand who I WANT to partner with) by giving them even more coverage; or by accepting an invitation to write an article about a topic that I specialize in as a subject matter expert, which further positions me as an expert and opens up even more opportunities down the road.
My freelance writing is strategic. Not only do I only pitch or accept assignments that will benefit my blog and brand, but I also DON'T pitch or accept writing assignments that will compete with my blog. If there's a topic that fits on my blog, I don't pitch it – that topic is mine and mine alone.
But sometimes there's an article tied to a subject I want to write about that I know doesn't really have a good place on my blog – perhaps it's not meant for the right audience, perhaps it's not "evergreen" enough for me, perhaps it's a keyword that I'll never have a chance of hell of ranking for. When I have a story idea that falls into one of those categories, it's a good opportunity for me to pitch to major media outlets and news media, which gets me 1 step closer to my personal goal of getting a mildly humorous article published in the New Yorker.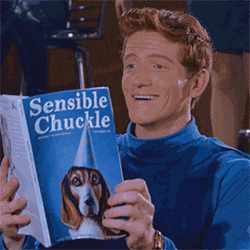 How much can I earn?
Here's another bummer about freelance writing: it doesn't pay very well. I've learned that 50 cents per word is a GOOD rate – and most publications offer quite a lot less than that. Maybe more established freelance journalists earn more. I sure don't.
Oh, and a major catch 22?  Many publications don't accept pitches from Press Trips, meaning you'll have to pay for your own travel out of pocket. Ouch.
Much like pitching sponsorships, pitching an editor your story will typically result in lower pay than being specifically asked to write a story for a publication. The articles I've pitched have never earned me more than about $200 for 800 or so words; the articles I've been ASKED to write have been much more lucrative, fetching as much as $3,000 for 5,000 or so words.
But the chances of you being asked to write an article are small until you've established yourself as a leading expert in a niche topic, whereas any decent writer with a good pitch can make a couple hundred bucks and get featured in a major publication.
BOTTOM LINE: Freelance writing typically doesn't pay well, which is why I treat it more like a strategic way to build my blog and brand rather than a true monetization stream.
When should I start?
If you still have dreams of becoming a fabulous freelance writer, there is a glimmer of good news: you don't need a blog at all to start freelance writing, so this is a great opportunity for beginners looking to hone and practice their travel writing skills.
If you can develop relationships with publications and editors, you may also find yourself able to snag invites to (unpaid) FAM and Press Trips well before your blog is able to open those doors for you. Chances are you'll be producing your best content for someone else (and getting paid very little for it), but you'll still get the opportunity to travel, which means you'll have new material to use to produce content for your own platform.
Just be careful: you don't want to get sucked so deep into freelance writing that your blog falls behind and gets lost in the shuffle – unless that's your goal, of course. Keep your goals front and center in your mind, and if freelance writing is a tool you're looking to use to build your travel blog, don't neglect your blog while you're chasing after prestigious bylines and fabulous Press Trips!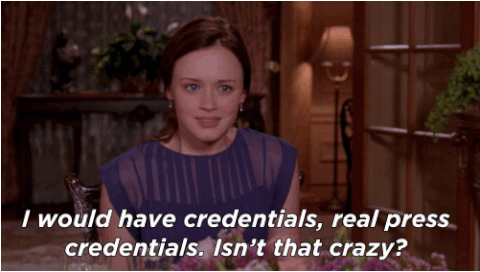 How do I get started?
There's an EXCELLENT resource to help you with this task: Dream of Travel Writing. I can't emphasize how incredibly helpful this site and their weekly emails are if you're looking to get into freelance travel writing.  Not only are they chock full of free guides and helpful resources (like these), but they run an incredible Travel Magazine database.
The Travel Magazine Database lays out everything you need to know: who to pitch to (including email addresses), which columns accept pitches in each publication, what topics that column covers (IE what to pitch), the demographics of each magazine, and so on and so forth. If you've ever dreamt of opening up an in-flight magazine and seeing your writing, this is where to start.
That said: access to the Travel Magazine Database is PAID (oh, and psst: we are in no way affiliated with them). If you do pay for access (and, if you're looking to dive into this monetization stream, you absolutely should) you'll get information like this: Delta Sky magazine pitch info.
There's also a generous free sample download with info for 11 travel magazines free for you to peruse (and pitch to) which will also sign you up for weekly emails containing resources and information like travel writing jobs that are hiring, plus other travel writing opportunities.
If your lifelong dream is being a freelance writer (you Rory Gilmore, you) work on honing your writing skills, learn to pitch, and consider investing in the Travel Magazine Database.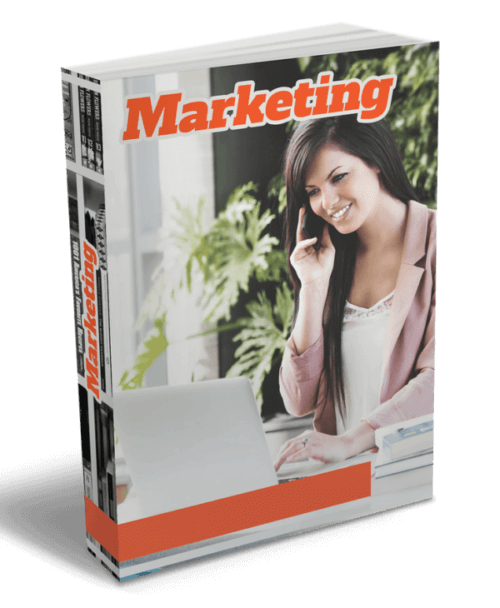 5. Creating Travel Products
Creating and selling travel products is a monetization stream I've just started exploring recently! When I say "travel products," by the way, I'm not talking about like … suitcases and sh*t (although, anyone who wants to make some cool travel gear with me, what's up). Travel products can be absolutely anything that ties into your blogs: e-books, guides, tours, retreats, t-shirts, or in my case, Disney parks Scavenger Hunts.
There are a lot of benefits to creating and selling your own products. Here's the biggest and best one: you get to keep and roll in ALL OF THE MONEY. Er, like, minus transaction fees and all that, but still – it's (almost all) all yours to keep! What a great feeling!
Here's another one: you can actually have YOUR OWN AFFILIATES. Imagine: other people selling your products FOR YOU. That's like passive income on top of passive income with a passive income cherry on top. And it feels REALLY GOOD to have other people making YOU money (psst, if anyone wants to be my affiliate, holla).
Many bloggers – including us, obviously – have also gone down the "blogging about blogging" rabbit hole and created courses to sell to other bloggers. I actually wouldn't recommend going that route. Why? Not only is the market saturated as all heck, but you won't be selling to your existing audience – meaning you'll have to establish a whole new audience of other bloggers from scratch. It's a LOT more work than just creating and selling products that are relevant to the audience you already have, and I speak from a lot of experience here. Going that route isn't really a passive income stream – but selling travel products on your travel blog totally is.
How much can I earn?
The sky is the limit, honestly. You get to set your own prices! And keep all the profits!
Some of the most successful bloggers I know earn the vast majority of their income from selling products. It can be very lucrative. I mean like, you can just wake up one day and decide to slap a $99,999 price tag on whatever the heck you want and sell it on your blog. The world is your oyster! You just have to like .. convince someone to buy it.
So sit down and think HARD and come up with a good idea for a product. You know, something that gets your reader's blood pumping. Something titiliating. Something sexy.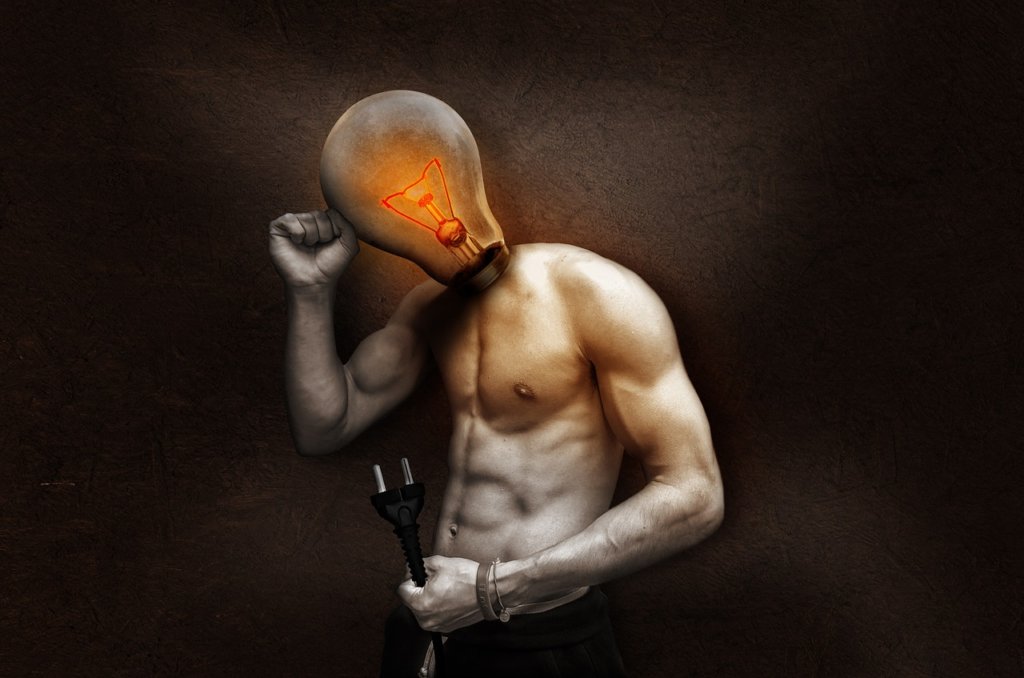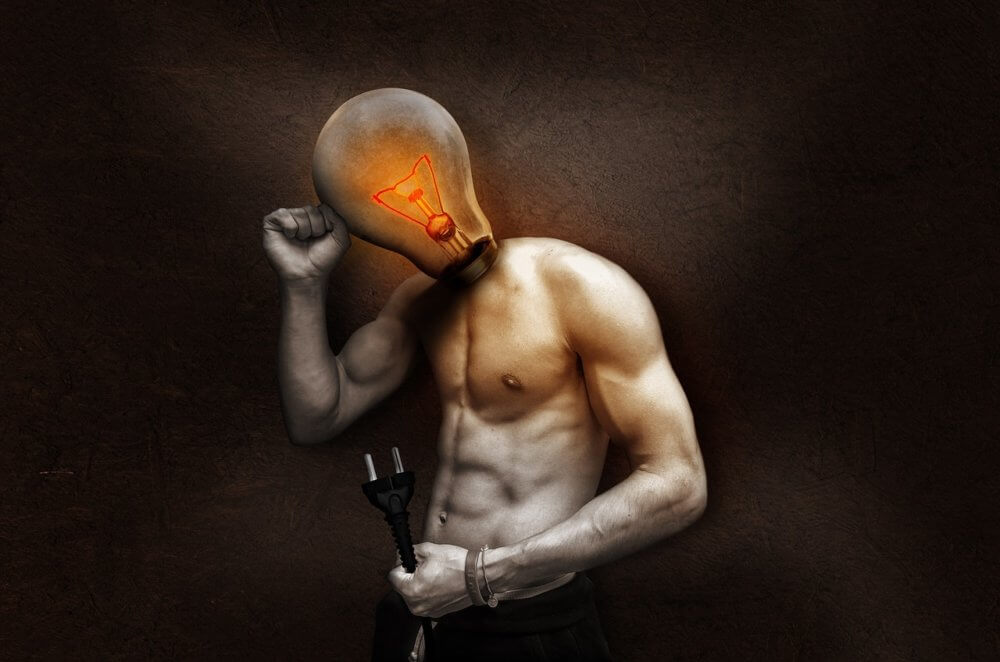 When should I start?
The great thing about creating your own products is that you have complete and total control over how you sell your product – there are no traffic requirements, no Amazon rules and regulations, nada. You can start whenever you like.
That said, you're unlikely to sell anything until you actually have an audience. After all, they're your buyers, remember? So I'd suggest establishing a solid foundation of quality content before you explore this route. If you're wondering how many times I'll say that in this post, we're currently on #2957287628762.
How do I get started?
If you feel ready to create your first travel product, you'll want to spend some time thinking about what you want to create. Start by asking yourself this question: what problems do my readers face – and how can I solve those problems?
The next question to ask yourself is: what are my areas of expertise? In my opinion, if you want to charge for an e-book, you really need to be an expert on the topic you're writing about.
For my travel products, I went with the Disney parks because I'm a former Walt Disney World Cast Member, which makes me a certified expert in all things Disney (Read: I know where the bodies are buried. Muahahaha! No, there are no bodies in my scavenger hunts.) I'm also REALLY good at creating scavenger hunts. The problem I wanted to solve for my audience was that most Disney Scavenger Hunts are created for kids, and not overly competitive grown-ups who get really into games and also really obsessed with Disney. And thus, a great excuse for going to the Disney Theme parks several times my Scavenger Hunts were born!
Because I have such limited experience in this area, I'm going to refer you to someone who knows her sh*t: Sharon from Digital Nomad Wannabe. She's a queen at creating and marketing ebooks, and she has an entire course that will teach you exactly how to do it. Note: we are in no way affiliated with Sharon, that's not an affiliate link, and please note that I haven't taken her course myself. That said, Sharon is a marketing genius and creates truly incredible resources.
6. Content Licensing
WHEW you guys have made it through 6,000 words and we're STILL GOING. Wow, give yourselves a pat on the back, and then let's talk about content licensing!
Content licensing as a monetization stream is really an umbrella that basically means selling anyone the right to use your content for anything. That includes selling your photography, syndicating your blog posts, creating ghost written content for brands and DMO's, and so on. Anytime you tell someone "yes, you can use this photo on a billboard" or "yes, you can copy and paste this chunk of text to use in your textbook," you are licensing your content and you should charge a fee.
How much can I earn?
This depends on what you're licensing and what use you're licensing it for. Commercial rights -IE, using your content to sell a product or promote a brand – come with a much steeper fee than, say, limited social media use – IE, reposting your image on Instagram. In order to come up with a price for your license, you'll need to get a clear understanding of what the content will be used for and set limits so that you're legally protected in the case of misuse.
To give you some numbers: I charge $200 to license a photo and roughly 50 cents per word (my target freelance writing fee) for licensed text content.
When should I start?
You can, in theory, start licensing your content as soon as you have content to license. But the tricky bit is finding someone to purchase that content. Chances are you won't be ready to start licensing your content until you're ready to start getting paid to produce that content.
How do I get started?
Most of my licensed content sales have been to DMO's, and my content was a negotiated deliverable for a paid FAM trip. I've had a few requests to license my content too – but that's purely chance (although SEO and viral content certainly helped).
My suggestion would be to keep this in your back pocket as a value-added deliverable when you're ready to start pitching to DMO's for paid FAM and Press Trips. And we've got a whole post coming out about that next week!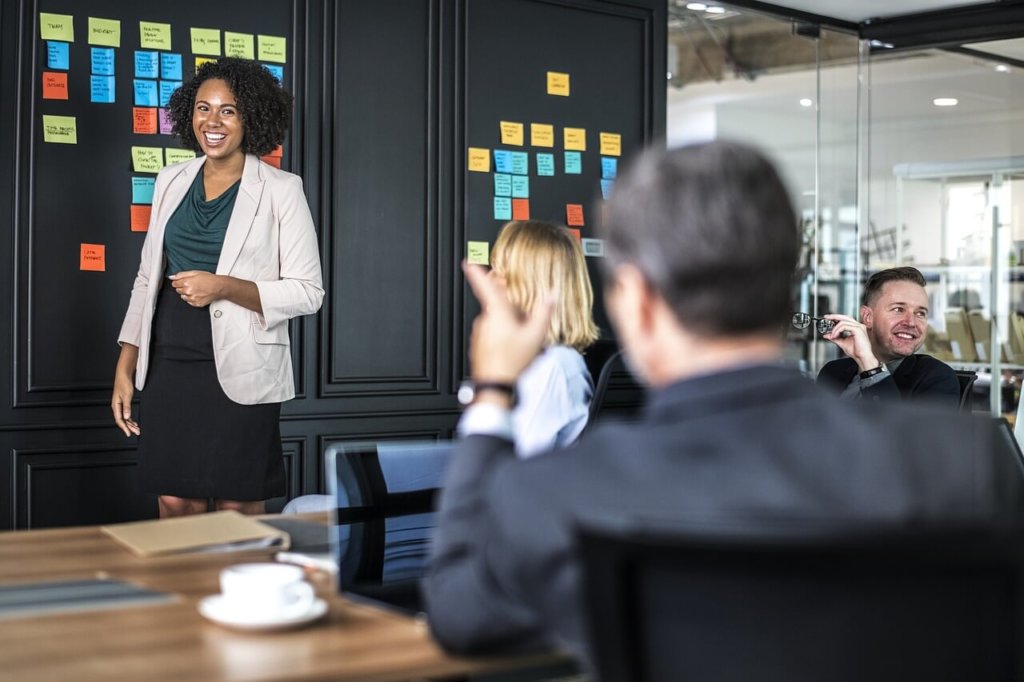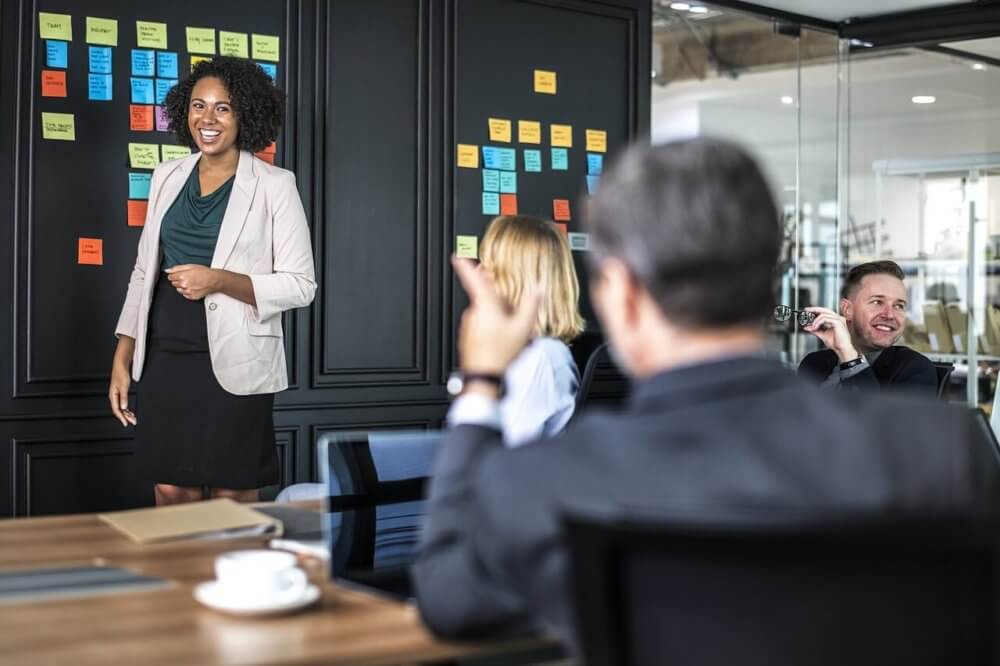 7. Consulting & Other Services
You guys, we're almost through this massive behemoth of a post. We've come to the very last monetization stream (that I personally know about, at least): consulting and other services. And boy, is that vague or WHAT?
"Consulting and other services" covers a LOT of ground. It can cover things like trip planning services for your readers. But it also extends to using your expertise and skills in other ways, like being a Virtual Assistant for other bloggers, social media management, speaking engagements, web development, running marketing or influencer campaigns, and so on and so forth.
Basically: if you've got skills, you can leverage those skills – and charge for them.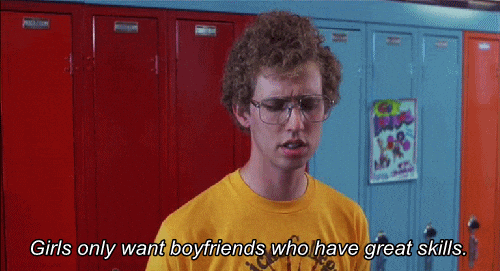 How much can I earn?
You're in charge of your own prices, so you get to set your own rates. I prefer to charge by the hour, and my preferred hourly rate is $100. So no, you can't buy me a coffee and "pick my brain," unless we are drinking $100 lattes flecked with gold and topped with shaved truffles while someone massages my feet. In which case, pick away.
The standard going rate for Virtual Assistants seems to be right around $15-$25 per hour, depending on the complexity and skillset required for tasks.You can also package your services and price them as a bundle – just make sure you're thinking about your time and setting yourself a worthwhile hourly rate!
As for the really fancy stuff – speaking gigs, consulting with brands on their influencer marketing and so on – that's gonna earn you quite a bit more, because you'll be charging for highly valued and highly specialized skills.
When should I start?
You'll want to wait until you have expertise and experience to start charging for your time and your skills. But will you know you're ready?
Well, here are a few of the key indicators that tipped ME off:
People keep asking if they can hire you to do stuff
You're helping so many people for free that you're losing the time you need to work on your own stuff
People keep telling you "wow, you're really good at this. You should be charging for it."
Yeah … sounds kinda obvious, right? But it took me a while to realize: hey, you're really good at this thing. You should charge for it. (In my case, "this thing" was Pinterest consultations – which later became Slaying Social and blogging about travel blogging in general).
Honestly, the biggest barrier to entry for this monetization stream is a lack of confidence and self-worth. So many of us – particularly women – don't believe in our own value. We have imposter syndrome. We assume everyone else knows what they're doing and we're the only ones making it up as we go along. We assume everyone else has their sh*t together and we're the only ones screaming on the inside.
Well, here's the thing: we're ALL screaming on the inside, and we're all totally f**king clueless and making it up as we go along. I mean, how can we not? Blogging is a brand new industry and it's kind of the wild west out here. We're exploring uncharted territory. We're like John Muir, or the Donner Party. Er, maybe not that last one.
Anyway, what I'm trying to say here is for goodness' sake, realize your own worth. Own your own value. Put on your Grown A$$ Business Person pants, and ASK FOR THE MONEY YOU ARE WORTH. You can do it. I believe in you!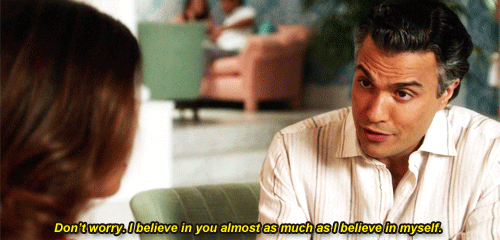 How do I get started?
When you're ready to start charging for your Skillz, you'll need to think about how to package and sell those skills. You'll want to create some materials: worksheets? Courses? Presentations?
You'll also want to get some practice – and start collecting testimonials. I recommend offering your services for free or at a reduced price to a select few "test subjects." That will give you a chance to hone your services, evaluate what you need to tweak or change or upgrade (and what materials you'll need to create, if you skipped that step). It will also let you test whether you're capable of delivering results. And if you are, you'll want to collect testimonials.
Once you've got a few testimonials in hand, you'll probably want to make a landing page for your site highlighting the value you bring to your potential clients – or perhaps you need a whole new site. FWIW, I started out with a landing page … and it eventually gave birth to Slaying Social.
And you might want to spend some time looking up things like sales funnels and learn how to market your services – and identify the target audience you'll be pitching them to.
If you're already getting overwhelmed, you're not totally off-base here – this can be a lucrative revenue stream, but it's also sort of another full-time job. It's not passive income at all. Not even a little bit. It's a LOT of work.
But if you can position yourself as an expert in your field, you'll be able to leverage your blog and brand … and eventually you just might find yourself doing things like keynoting conferences or getting flown out to corporate headquarters to run training sessions – you know, baller sh*t.
That kind of cache can open some serious doors for you, so if this is one of your goals, clear your schedule and focus on honing your skills, analyzing your value proposition, and collecting your first few testimonials!
As for me, I'm currently working towards a future goal of being a paid public speaker – and I recently completed my very first (unpaid) speaking gig at a travel blogging conference. So I'll be right here with you testing the waters and seeing how far I can go! *cue that Moana song that always makes me cry happy tears*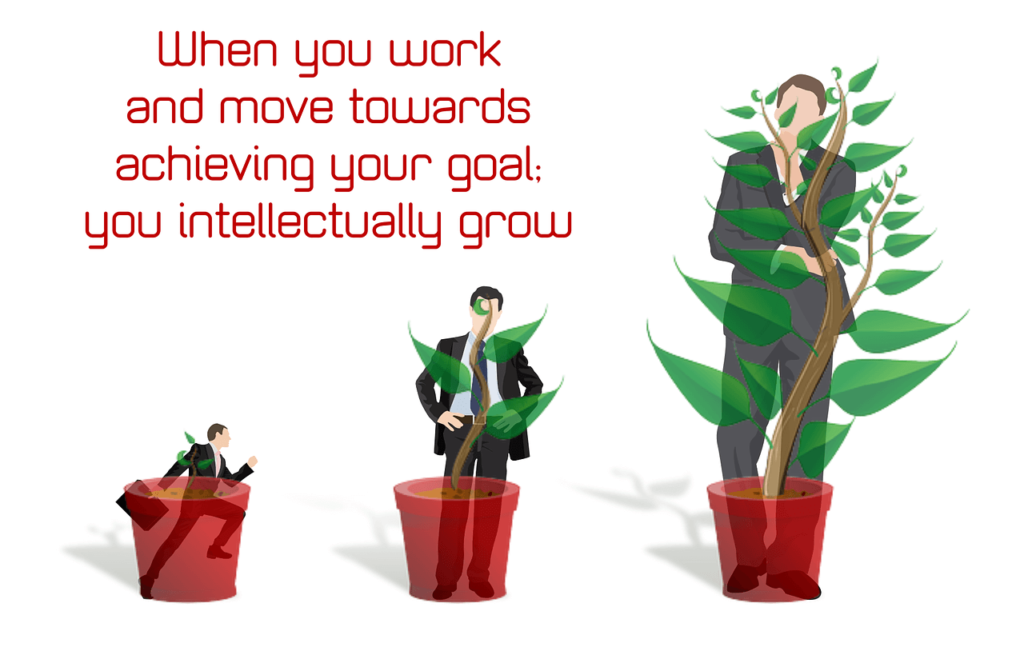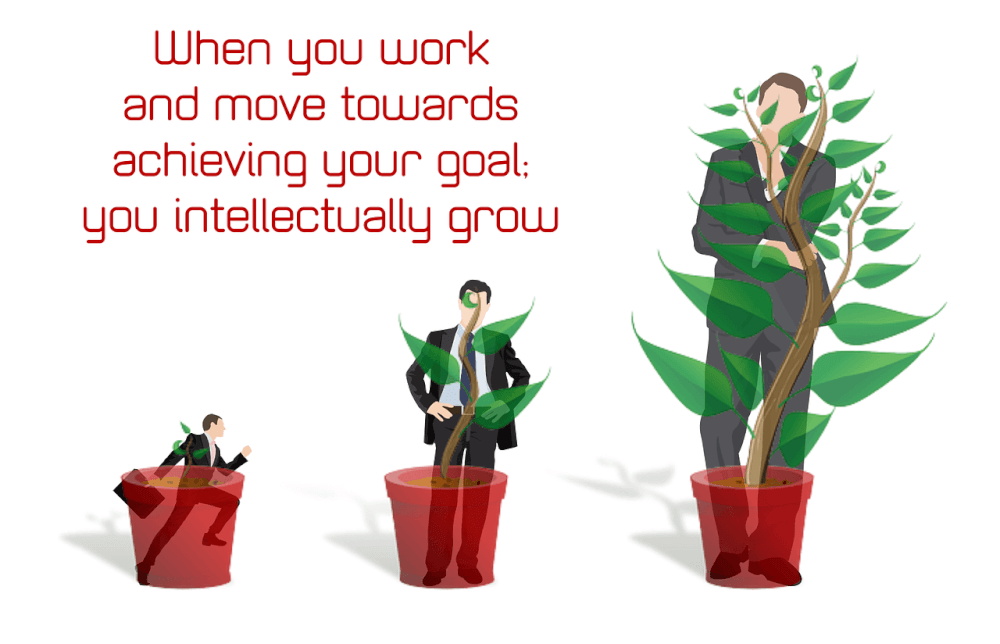 How Much do Travel Bloggers Make?
Because travel blogging is a self-made career, typical earnings vary wildly from blogger to blogger. It's hard to make sweeping generalizations, so instead, I'll share my personal experience. If you want more details about exactly how much I earn (and exactly how much I spend on travel and business expenses every month, and how many page views I have, and other very specific details) you can always go browse my travel blogging income reports.
Now that we've gone through the myriad ways you can make money travel blogging, I want to show you my monetizaton progression from 2017 to 2018. I started my blog in July 2016 and my only goal was to create really awesome content and start driving some traffic to my blog.
By 2017, I had a solid base of content, so I pivoted and set a goal for myself to figure out how to earn some money. I began focusing less on driving traffic and more on monetization, because in my experience, trying to both is a recipe for getting incredibly overwhelmed. Fun fact: being a full-time blogger is ALSO a recipe for getting incredibly overwhelmed. Overwhelmedness is actually just part of the job, turns out. Fun!
My journey to making a living from my travel blog wasn't immediate. It took a couple of years and a LOT of learning, trial, and error.  But … I did it!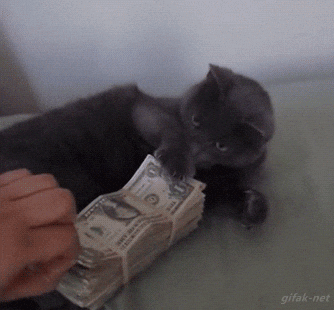 I'd like to share my journey with you in the most exciting way possible: COLORFUL PIE CHARTS. *cue exciting, upbeat business music*
In 2017, I decided that I wanted to try and earn some money from my 6-month old little travel blog. My first goal was to get to a point where I was regularly earning $1,000 per month.
Well, here's how I did: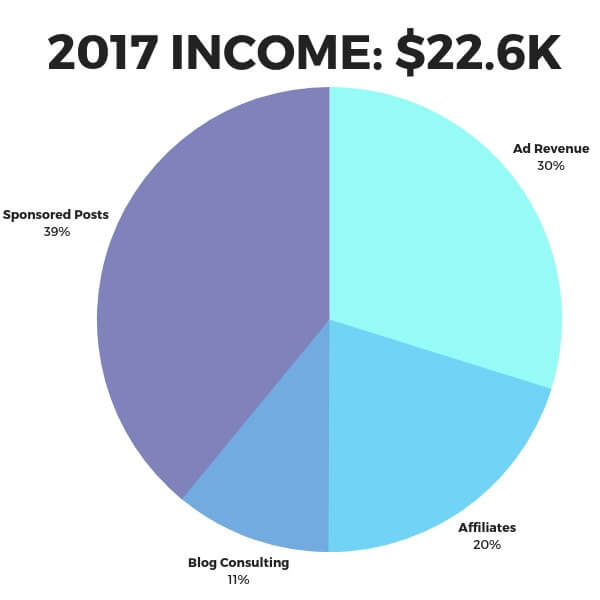 Psst: I've got tons more details in my 2017 travel blogging income report – read it right here.
In 2018, I set myself a new monetization goal: I wanted to double that $22k. It was wild, WILD! But also barely enough to live on here in the Bay Area. So I also set myself a stretch goal: I wanted to earn my old corporate salary. If I couldn't earn enough to live on comfortably, I told myself (and my husband), I'd return to corporate life, knowing I tried my best.
So, how did I do? Well, it's October, so I'm  still projecting 3 months of revenue – but here's the current estimate: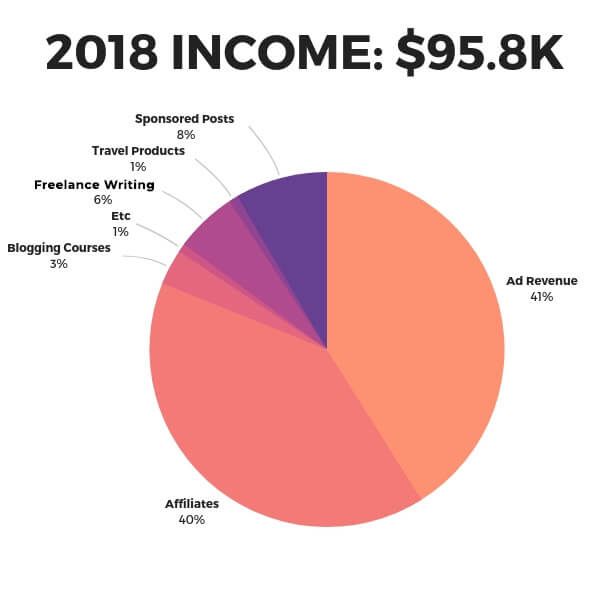 Not only did I meet my goal AND my stretch goal months ago, but I'm currently angling for $100k revenue total for the year (SO CLOSE) which is absolutely friggin' nuts.
And I'm currently earning an average of $8-$10K per month, which is MORE than my old corporate job. Mission Accomplished. So long, corporate life! See ya!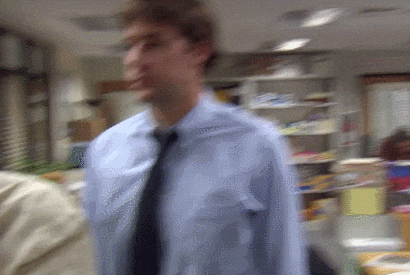 One thing I want you to notice in my EXCITING COLORFUL PIE CHARTS is how many additional revenue streams I've added from 2017 to 2018. I've been doing a LOT of testing this year. I've learned that some revenue streams aren't for me, and I'm still dipping my toe into others. And honestly, I'm still in the process of  figuring out what the right mix is for me – and I expect that to be an ongoing process!
So no matter where you are in your blogging journey, it's OK if you don't feel like you've got things figured out yet. Cuz hey, me neither – we're in this together.
And, hopefully, you've gotten this message loud and clear already – but just in case: if you're just starting out as a travel blogger, write what you want to write regardless of whether it will earn you money or not – allllll this complicated monetization stuff can come later.
---
Woah – you just made it through 8,000 words. If you stuck with this, KUDOS! Go reward yourself with a lil' somethin something – buy yourself something real nice. Future you will thank current you for your attentiveness while you're fanning yourself with all that sweet, sweet travel blogging money.
So: what questions can I answer for you about how to make money travel blogging? Drop me a comment below, OR come join us in the Slaying Social Facebook Group to discuss your question with our awesome community of travel bloggers!

FOLLOW SLAYING SOCIAL
    
Hey, did you find this post helpful? Save it for later on Pinterest!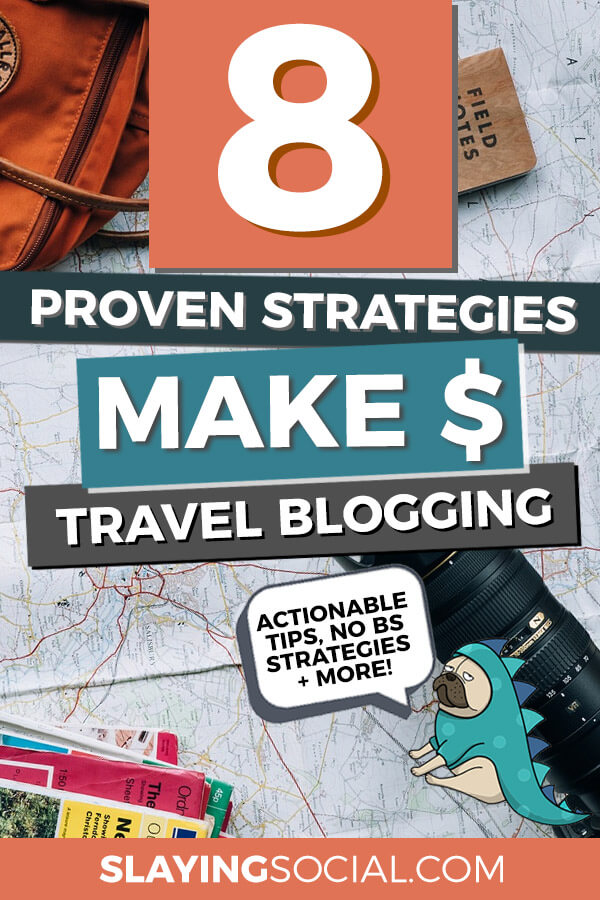 Monetize your Blog in 5 days!
Do you want to monetize your travel blog? It can be super overwhelming to know where to start. In our FREE email course, we'll walk you through taking the first steps to monetize your blog in just 5 days!