*FYI - this post may contain affiliate links, which means we earn a commission at no extra cost to you if you purchase from them. Also, as an Amazon Associate I earn from qualifying purchases. Check out our Privacy Policy and Disclosure. for more info.
The dreaded TikTok watermark is one of the most annoying issues that creators run into when trying to repurpose TikTok content on other platforms.
I mean… just…. let me be lazy, okay?
Luckily, if you want to save a video from TikTok without that TikTok logo in the corner, there are a ton of options to do so easily and safely.
I've personally tested over a dozen different TikTok no watermark downloaders and methods to see which ones are legit and worth the time.
In this article, I'll share the results with you and recommend a few different (free!) options depending on what you're looking for.
NOTE: This article is current as of April 2021, but these services often come and go overnight. Let me know in the comments if any of these solutions are no longer working!
First: Why Would You Want a TikTok with No Watermark?
There's a ton of reasons why you might want to save from TikTok with no watermark.
For one, you might want to repurpose your video on other platforms. In these cases, it's always a smidge more professional to not have the TikTok logo bouncing around the screen.
In the case of Instagram Reels, they have even openly stated that they'll be stifling reach on videos that have watermarks from other platforms, a not so subtle dig at all the creators simply reposting all their TikToks on IG's (again) not so subtle copycat of the platform.
You might also want to reupload a TikTok for some reason (low engagement, accidentally posted at the wrong time, etc.)
To save yourself from re-doing all the work of adding titles and captions again, it's sometimes to easier to just download the video from TikTok without a watermark, and then upload it again.
Of course, it has to be said that there are other (less legitimate) reasons to download TikToks without watermarks.
If you're reading this guide right now because you want TikToks without watermarks to reupload on your channels, please… don't. That is genuinely stealing and not okay, even in the Wild West of the Internet.
Remember that reposts are only okay when you get the active consent and permission of the original creator, even if you aren't actively profiting from the repost. This goes for reposts on other platforms too!
Anyways, assuming you're a creator who needs to save their TikToks without a watermark for legit purposes, here are a few different ways to do it.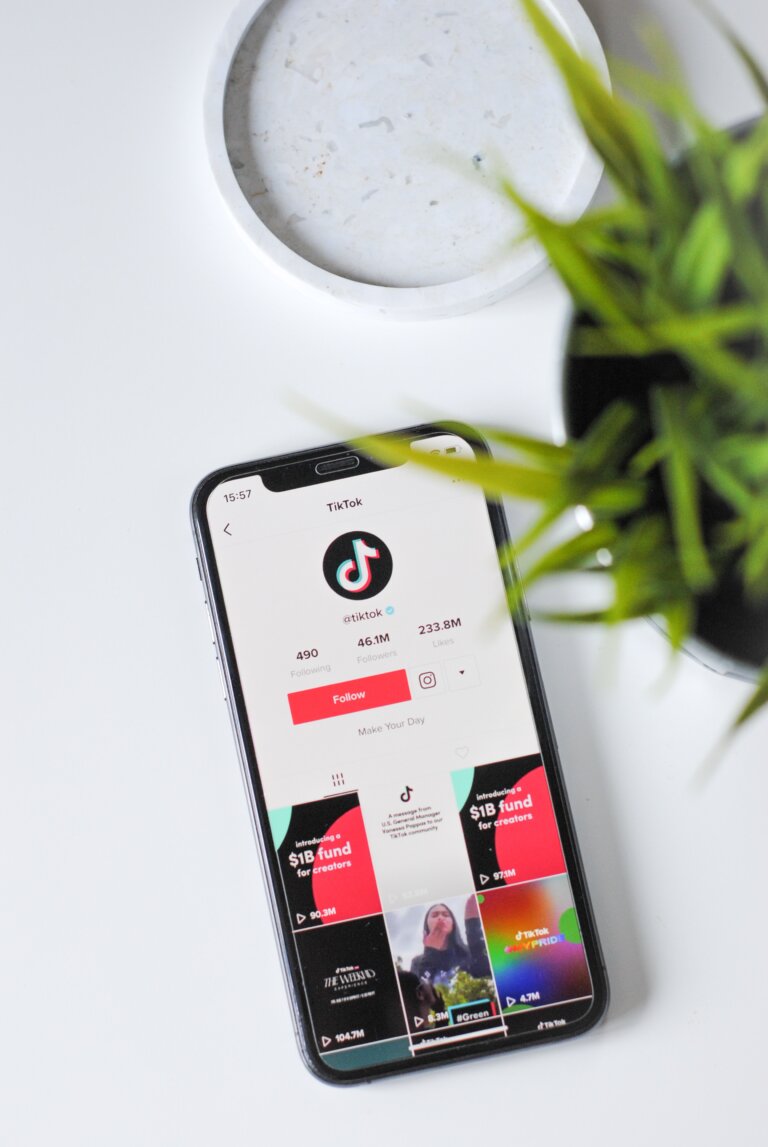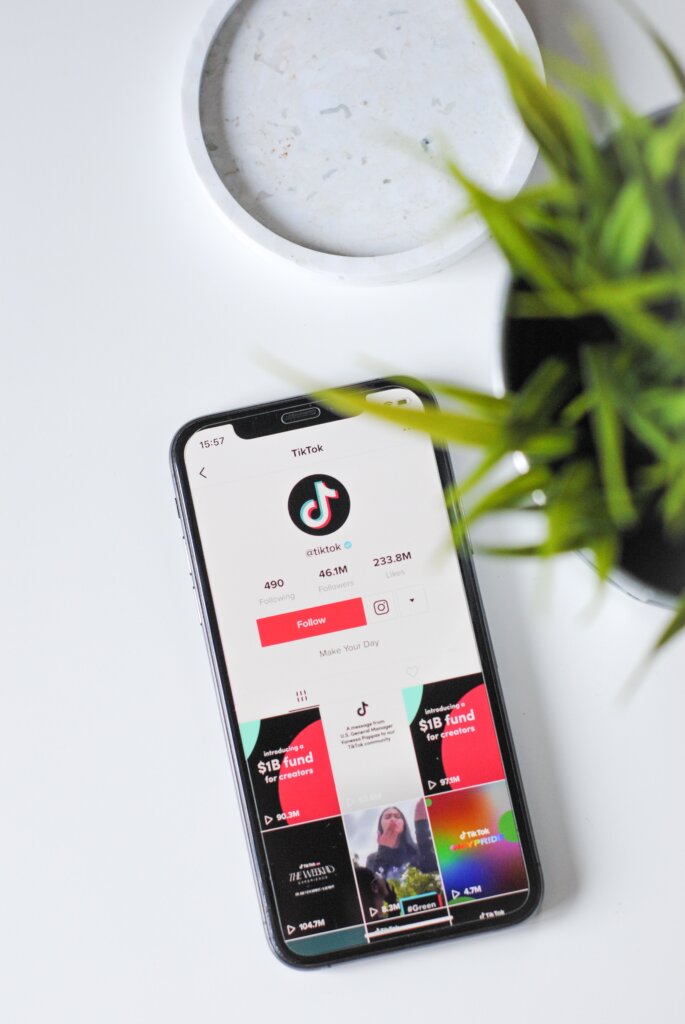 How to Download TikTok Videos Without a Watermark After Publishing
If you need to save a video from TikTok that has already been published, then there are a few easy ways to do that. Here are the ones I recommend.
Option A: Snaptik (Desktop and Android)
Snaptik is a free website that works like a charm when it comes to easily downloading TikTok videos without the dreaded watermark.
Here's how to use SnapTik to download watermarkless TikTok videos on Desktop:
STEP ONE: Go to the SnapTik front page here.
STEP TWO: Paste the URL of the TikTok video you want to download without a watermark.
STEP THREE: Press to download from one of the four Server options and save to a safe place on your compute.
SnapTik also has an app on the Google Play Store.


OPTION B: SaveTok (iOS)
For a free TikTok video downloader that works on iOS, SaveTok was one of the better apps I tried.
The saving process is slower and not as speedy as SnapTik, but if you're an iPhone user who wants to save TikTok videos on your phone for free without any watermarks, then this is a good option.
There are also additional features to SaveTok that might be helpful for some users, like the ability to play the video in Slo Mo, Shazaming it to find out what song is playing, and you can also add the video to a playlist.
A few drawbacks to SaveTok are…
Ads: There are a few pop up ads while you're downloading the video, but this kind of thing is expected when it comes to free TikTok video downloaders like this one
Confusing user experience: I've included a step by step breakdown below, but the process isn't really intuitive. They do link to a tutorial video, but you'd think the interface would be simpler given the simple purpose of the app. The app also doesn't tell you when a video is done downloading – it just reopens TikTok which is kind of confusing
NOTE: SaveTok also has a website but it didn't work for me.
Here's how to use SaveTok to download TikTok videos without a watermark on iPhone:
STEP ONE: Download the SaveTok app.
STEP TWO: Go to TikTok and head to the video that you want to download. Hit the three dots in the lower right hand corner and choose "Copy link" under the Share to section.
STEP THREE: Open SaveTok and press "Save TikTok". A new screen will open with different options. Press the Save Now button at the bottom and the video should save to your Camera Roll.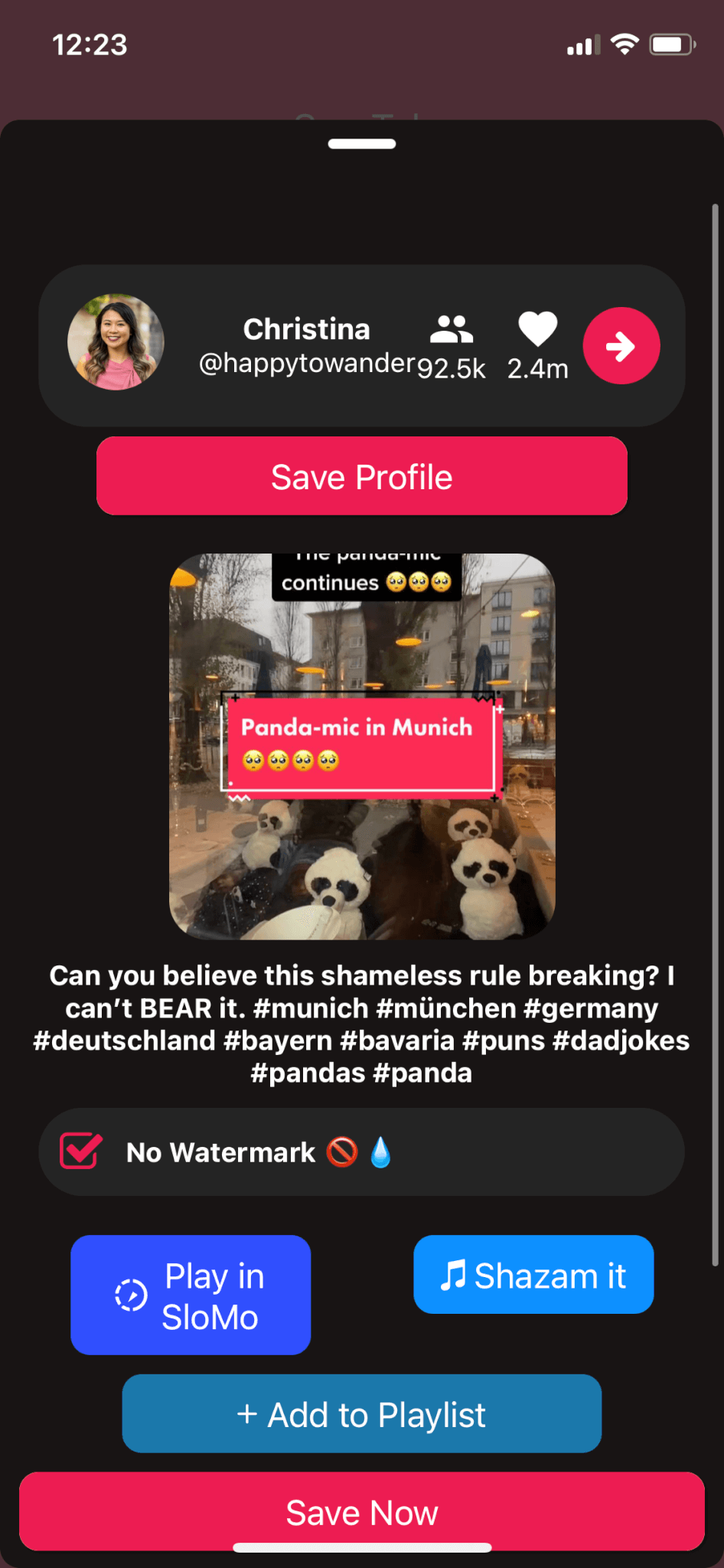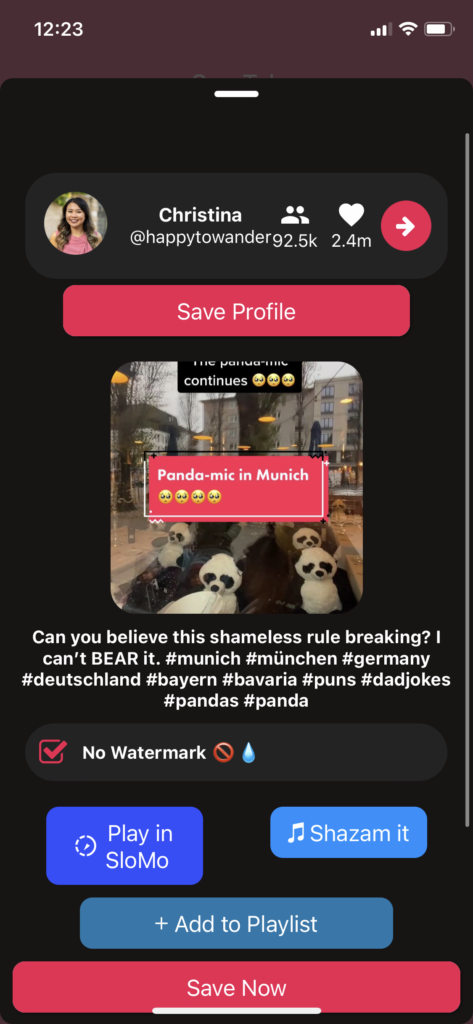 OPTION C: QLoad (Desktop)
QLoad is another website that allows you to quickly save TikToks without a watermark, BUT it only appeared to work well once I de-activated my Ad Blocker (which is a warning they give on the site).
One unique aspect of QLoad is it also allows you to download the Audio Track only, which would work well for those eager to download just the sound from a particular TikTok.
Here's how to use QLoad to save videos from TikTok without a watermark:
STEP ONE: Go to https://qload.info/
STEP TWO: Paste the URL of the TikTok video you want to download.
STEP THREE: Wait for the video to "Prepare" (again, it's much much much faster once you disable any Ad Blocker), then wait. When the video is ready to save, it'll pop up with a Save window.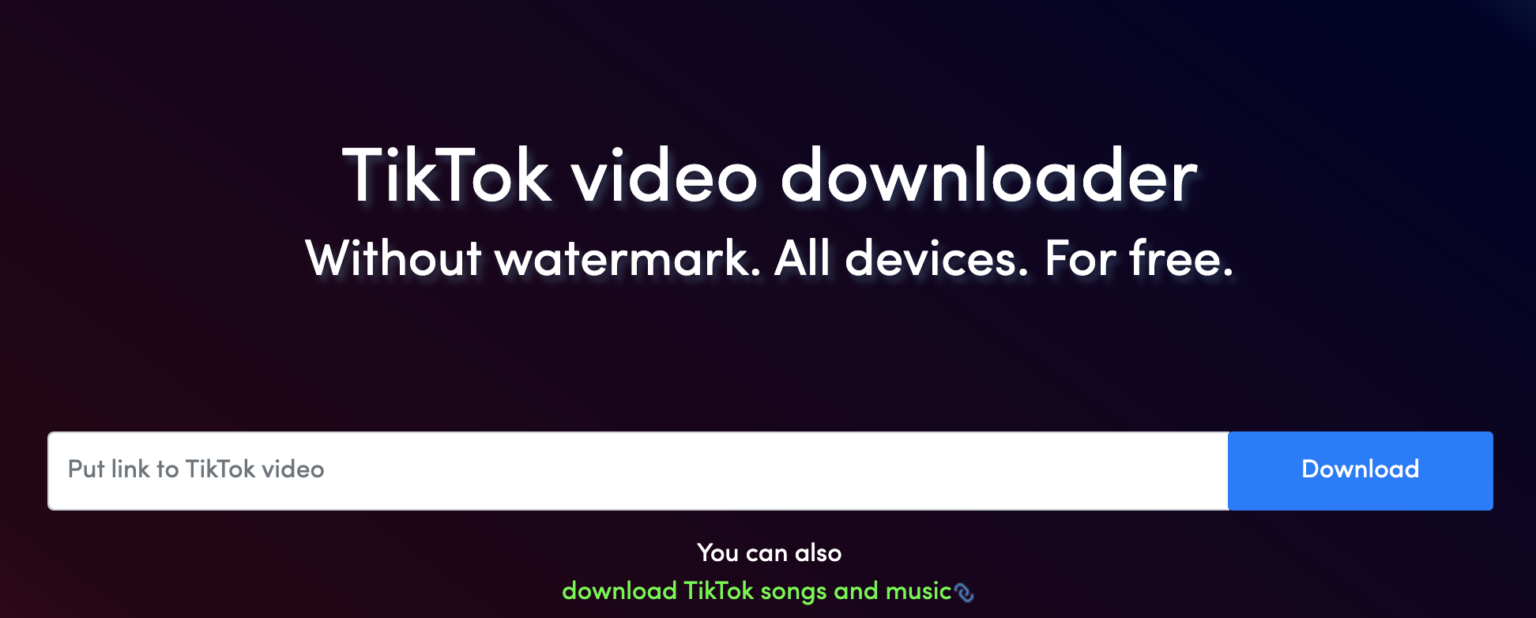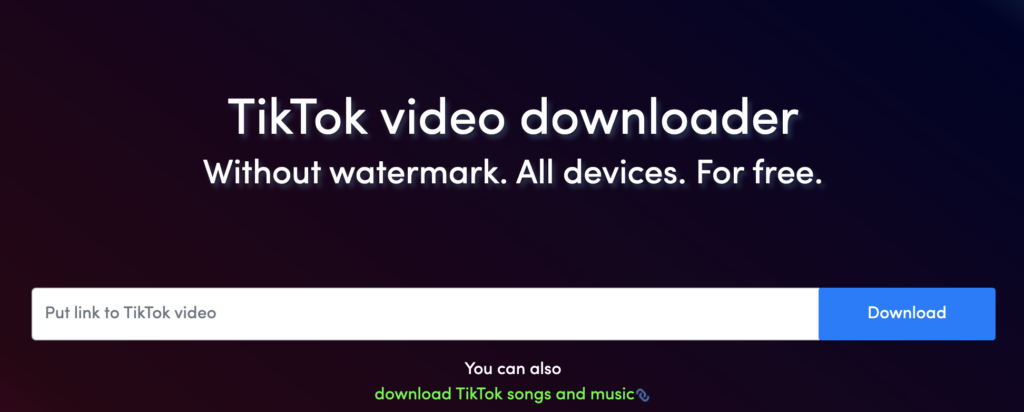 OPTION D: TTDownloader
Out of all the options I tested, TTDownloader was probably the quickest and has some additional options for you ranging from No Watermark downloads, with Watermark download and even Audio Only downloads.
They also have a TikTok to gif generator, if you want to turn your TikTok into a gif for whatever reason.
Here's how to use TTDownloader to save videos off TikTok with no watermark:
STEP ONE: Go to TTDownloader.
STEP TWO: Paste you TikTok link. Make sure it's a "clean" link (e.g. without random referral IDs or anything – mine didn't work until I deleted the random characters and things at the end of my link)
STEP THREE: Click on "Download Video" for the option you want.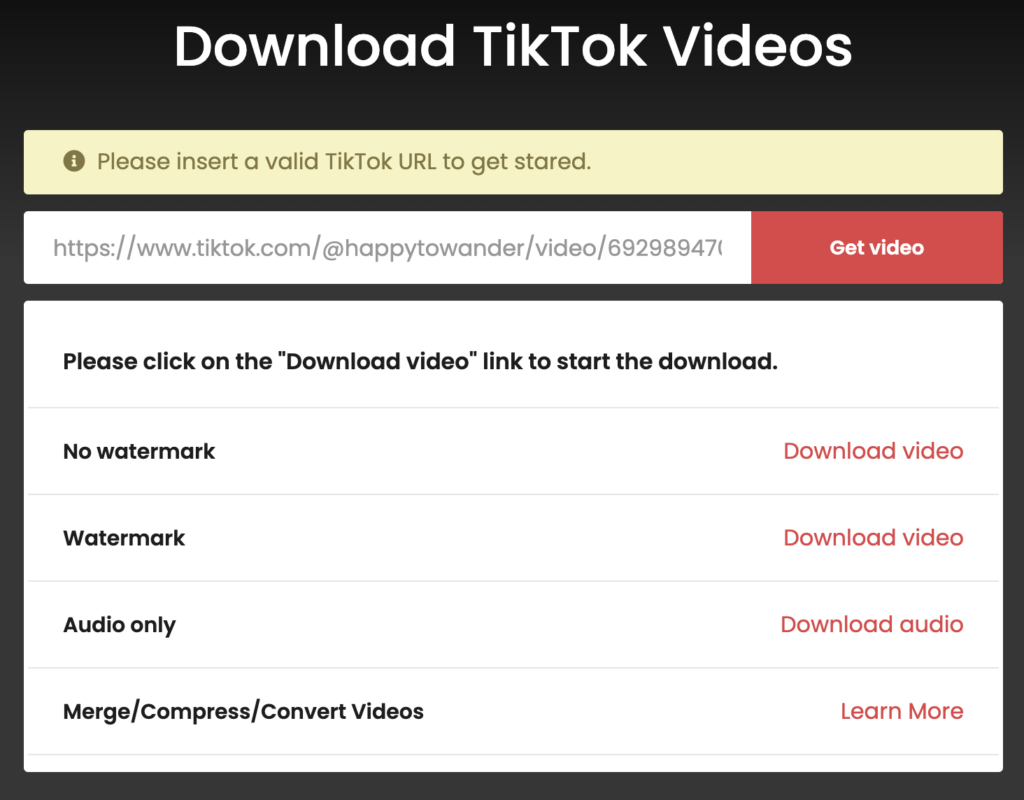 Other Apps for Saving TikToks Without Watermarks That I Tried
This article is dedicated to free ways you can download TikToks without watermarks, but I figured it would be helpful to also include a list of downloaders that a) didn't work or b) seemed free but ended up…. not being free.
Here are some of the ones I tried while researching this article that didn't work, or ended up being paid:
TikSave: Free to download, but as soon as you import a TikTok video via a URL, it asks you to unlock a free trial (3 days, then weekly payments)
SSSTikTok: Free to use, but when I pasted a link and pressed Download, nothing happened
RepostTik: Free to download and allows you to download watermark-less TikToks just fine, but their main purpose (Reposting) seems to be a feature you can only unlock if you rate the app 5 stars.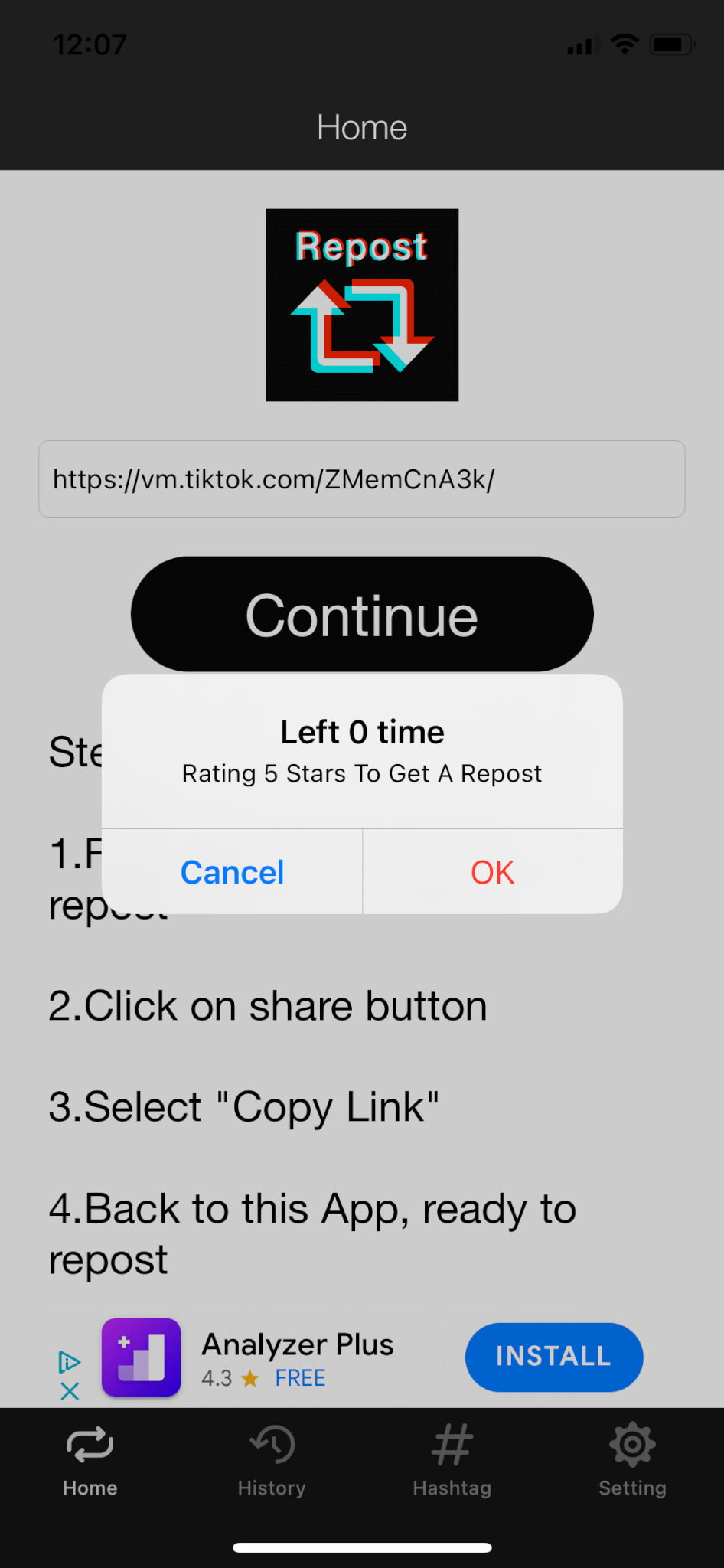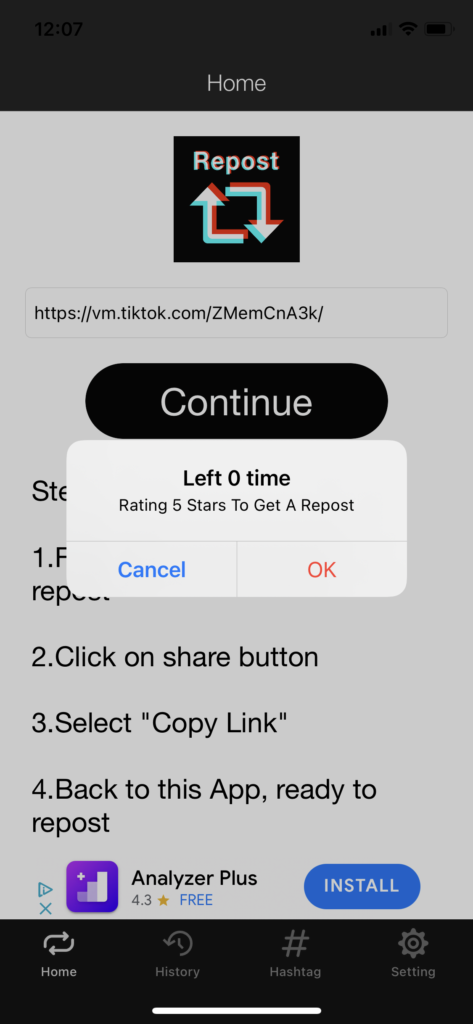 How to Download TikTok Videos Without a Watermark Before Publishing
If you want to save a TikTok video without watermarks BEFORE hitting Publish, then there's a workaround for that as well.
Let's assume maybe you need to send a copy of the video to a brand before hitting publish, or maybe you want to show some friends before making it public.
Here's a sneaky way to get a TikTok preview video without any watermarks.
STEP ONE: Make your TikTok that you want to download. This includes all the text, effects, etc. that you want to be seen in the TikTok you end up downloading.
STEP TWO: In the final screen before you post, click the preview of you video in the upper right hand corner (that says Select Cover). This will open up a preview of your video without any watermarks.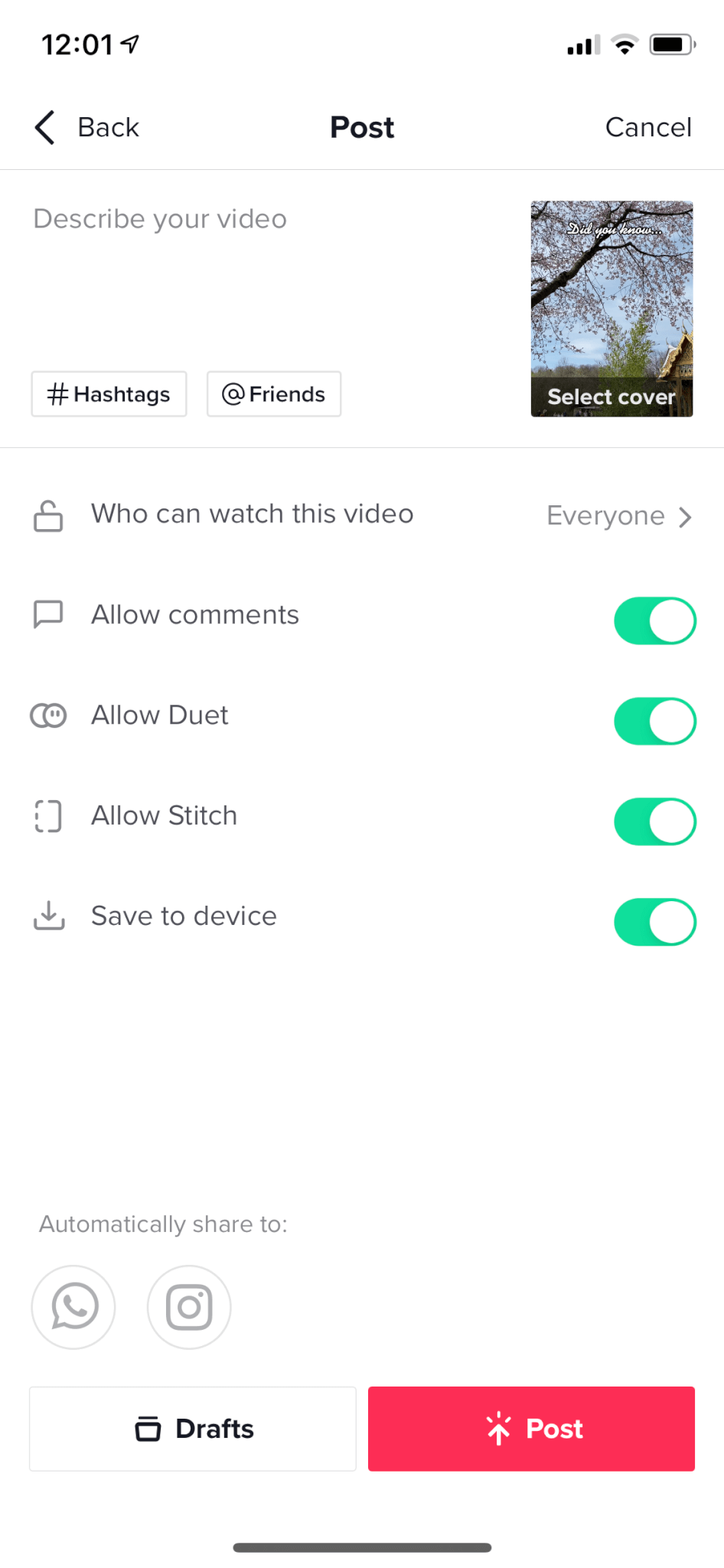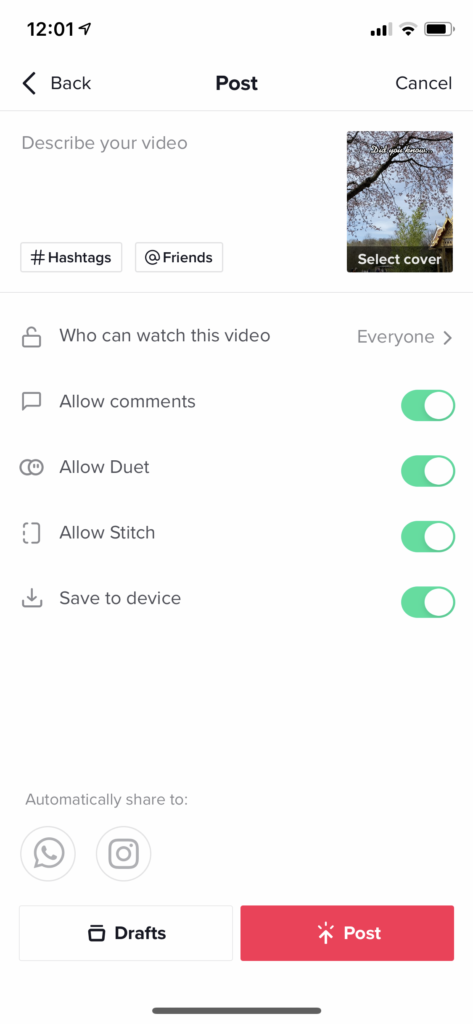 STEP THREE: Open up the screen recording option for your phone. For iPhone users, you should be able to swipe down and activate the screen record option by pressing the Screen Record button (which looks like a filled in circle surrounded by a thinner circle).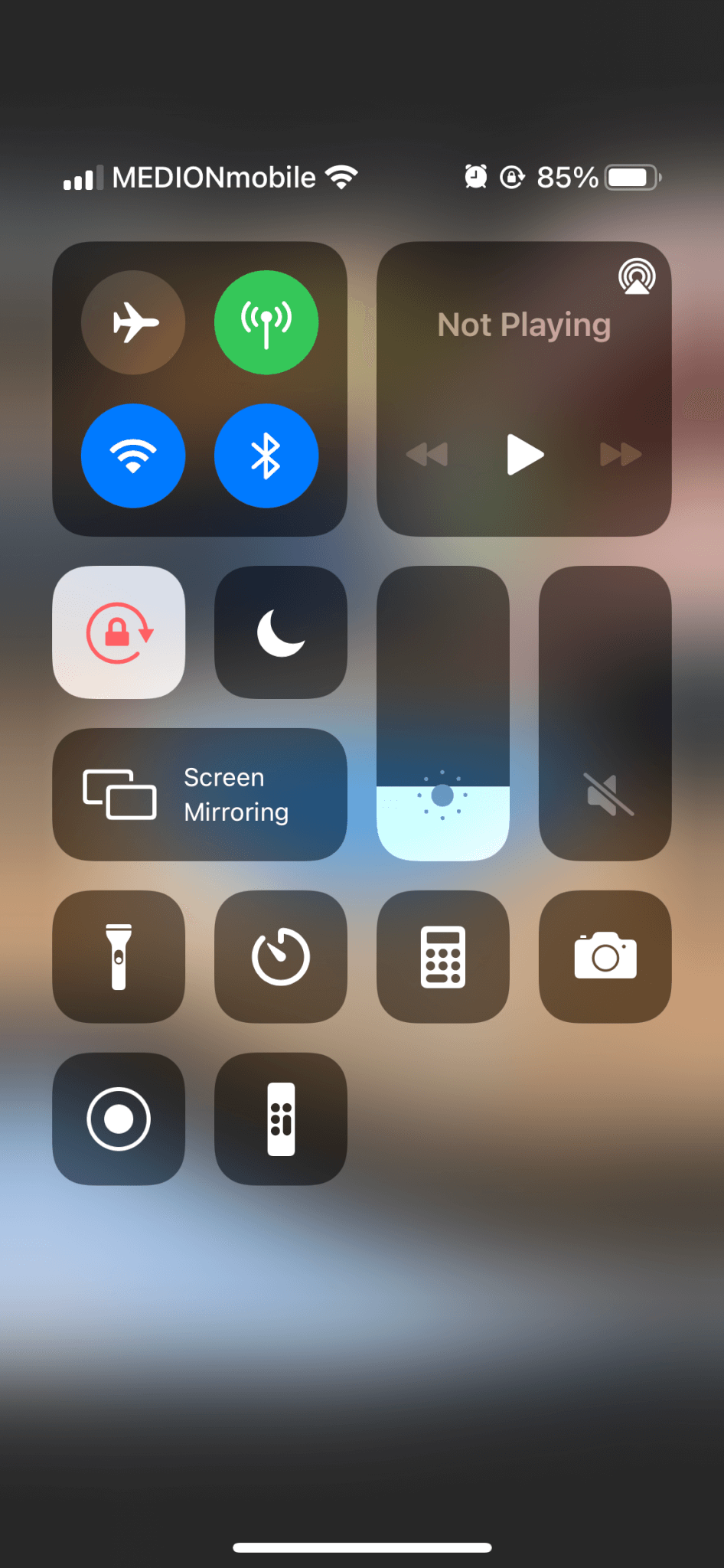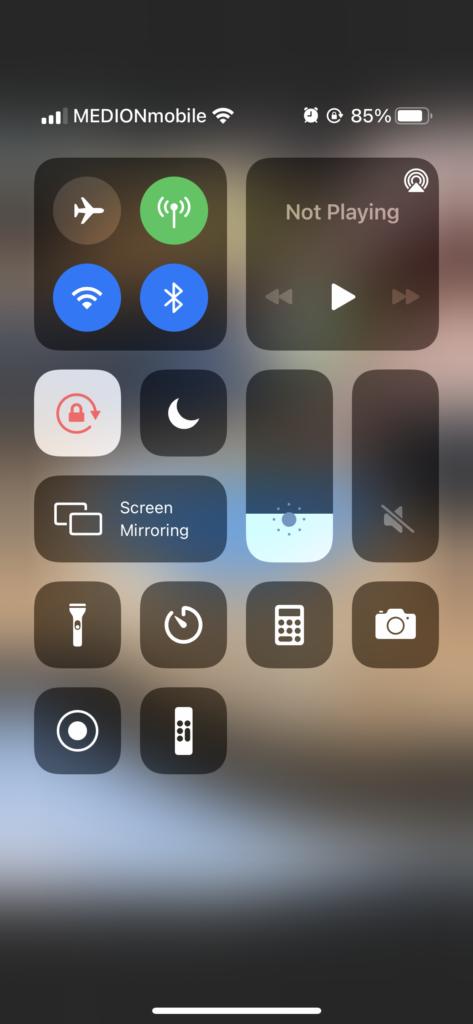 STEP FOUR: Screen record your entire TikTok from the preview.
STEP FIVE: Open up the video and trim it to remove any parts of the video that you don't want (e.g. the parts where you're awkwardly turning the Screen Record on and off).
STEP SIX: Save and revel in the awesomeness of your new TikTok without watermarks!
I hope this guide on how to save TikTok Videos Without Watermarks was helpful!
Let me know in the comments if there are any more TikTok video downloaders you've tested and recommend.