*FYI - this post may contain affiliate links, which means we earn a commission at no extra cost to you if you purchase from them. Also, as an Amazon Associate I earn from qualifying purchases. Check out our Privacy Policy and Disclosure. for more info.
This post originally appeared on Happy to Wander in 2016.
"I'm a new blogger! How many pageviews do I need before I can start pitching to companies?"
Let's be honest for a second: if you're a blogger part of any FB group or community, you've heard this question asked more times than "Follow for follow?". And I can bet you that even now, you haven't found a concrete answer to that question.
*hides in a corner* That's kinda… cuz…. there isn't one.
But before you panic cry and send glitter bombs to my door, I do have some pretty magical news. Pitching isn't always about the numbers. Instead, it's about the value you bring to the table, whether that's excellent content, stellar photos, a niche audience or whatever else.
Today, I'm excited to bring you a guest post from a blogger who has seen massive success in pitching companies, all without sky high numbers.
While she has chosen to remain anonymous for this post, I was super inspired by what she had to say, and I feel a lot of you will benefit from hearing another perspective on pitching!
If you haven't read it yet, I have more general tips in My Blogger's Guide to Sponsored Travel (including a template/pitching guide), but for now, here's a little briefer on how to pitch your value as a small/new blog, and start collaborating with brands sooner than you think.
Christina's note:
Two things must be said before we dive in.
1) This isn't a guide on how to 'dupe' brands into working with you. Before you follow these steps, you need to ensure that you genuinely have something to bring to the table. If the brands you're approaching get nothing out of the deal, then that's both unfair AND scares them off from working with bloggers in the future, which ruins it for us all. That brings me to
2) Whenever you secure a sponsorship, please please please for the love of guac, follow through on your promises! I have heard way too many stories lately of bloggers ghosting brands after they get their sponsorship, and that's not okay.
Alright, back to the fun stuff now…
Take it away, guest blogger!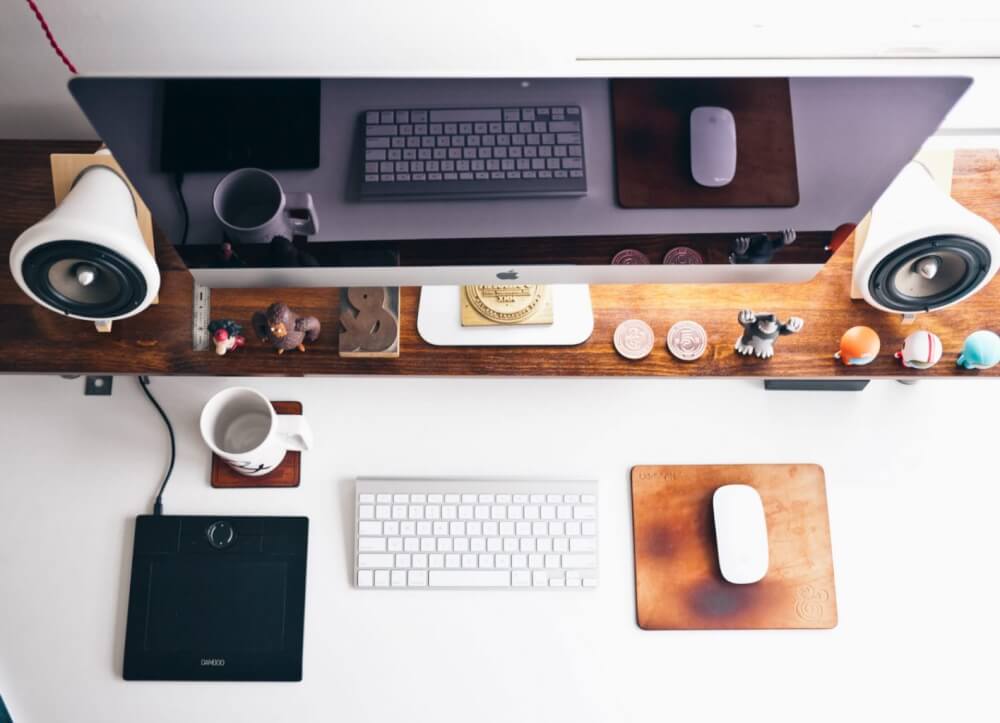 ---
You've been blogging consistently for over a year now and have built up a nice readership, but your blog is still on the small side. Your page views aren't through the roof and you get stuck in the comparison game when it comes to social media. You desperately want to hear from brands and PR companies, but it just isn't happening.
Does this sound like you?
Well here's the good news: I'm proof that being friendly and reaching out to companies yourself gets results — even if your blog gets under 50k page views/month.
Until I started to make things happen for myself, I didn't think it was possible to get the sponsorship deals I have with a "smallish" blog. I'm writing this to show you what's possible and to share what's worked for me. I'm a travel blogger who started blogging several years ago. About 2 years in, I started emailing companies with whom I wanted to work. Sometimes I never heard back; other times I was told no.
But on a few magical occasions, I was told yes! In the past few years, I have managed to go on a luxury cruise with my boyfriend (a nearly $10k comp) as well as other trips and sponsored opportunities just by asking, showing my value, and then overdelivering. I'm a small fish and am proof it can be done! If you don't try, you'll never know what's possible.
If you're itching to work with brands, taking action is super important. Take the first step instead of waiting for them to find you. The blogosphere is huge and you're one of many, so make an introduction. What's the worst that can happen? Someone tells you no? There's no harm that can come from trying.
Remember that big brands shell out huge sums of money to digital agencies and other influencers for campaigns. In many cases, it makes a lot of financial sense for them to work with bloggers and offer sponsorships (product, travel, etc.) for blog and social media coverage. So, let them know you're out there!
Top tips for working with brands as a small blogger
Pick brands that are in line with your reach and what you write about.
For instance, a new fitness blogger may not have much luck with Nike. Choose brands that you honestly believe in, i.e. ones that match up with your target demographic and size. If you blog about budget travel, contacting a luxury hotel group would be a waste of your time. Instead, carefully curate a list of companies that are of interest to you and your audience, and then use your Google sleuthing skills to find an actual person to email (not a generic contact address) who handles marketing/PR for the brand.
Blogger's note: I didn't start reaching out to brands until I had 10k page views per month (not unique visits, but page views). That doesn't mean everyone will turn you away if you have fewer than 10k/month, but you're increasing your chances of getting a reply by waiting until you're somewhat established. The exception to this would be if you'd bring major value through one of your other channels and not your blog. For example, maybe you just started your blog a year ago and are still working on building traffic but your Instagram following is super strong and engaged. You can focus on that strength in your pitch email. Or maybe you're a fantastic video editor with a quickly growing YouTube channel and the brand would benefit from beautiful video content.
When you email a brand or PR contact, be professional, succinct, include a media kit, and above all, be kind.
You can get a media kit template on Etsy or create your own. In your intro email, get to the point, prove your value to them, and show what you're able to provide by focusing on your strengths. Are you really good at video editing and have a great YouTube following? Focus on that. Are you a fantastic photographer? Focus on that and show them what you do best. If you have a small but engaged audience, focus on the quality of your readers' comments and shares. Show off your strong points. If they are not able to work with you, thank them for their time anyway, be gracious, and reiterate your interest in working together in the future. You've at least gotten your name out there and planted the seed for future collaboration.
Blogger's note: Make sure you're tailoring your pitch to each person/brand. Do your research and know the company inside and out. Know their tone, audience, offerings and even try to sleuth out where they're coming up short. Remember, that's where you come in.
As an example of this, one time, I researched the PR contact of a travel company and saw that she lives in the same town that I'm from. Instant connection. Show the brand that you "get" them. I quickly discovered that their PR team was small and there was no one working on digital media and outreach full time. They were missing out by not having a heavy online presence. So when I pitched her, I politely let her know where I could help. And then I did it!
Decide upfront what content you'll provide… and then overdeliver.
Always be clear about what you'll be doing for the brand and get it in writing so both sides are clear about expectations and due dates. If you and the brand decide on 2 posts about the experience, plus two daily social shares, go above and beyond if you're able to. Write an extra post, share an extra photo or two with your network, and provide as much value as you can. Make sure you're on time, too. If you told the brand you'd have the post up within 2 weeks of the trip, get it up before then. Doing the bare minimum won't get you anywhere, so always look for areas where you can do more for the brand depending on what makes sense for the particular type of content — an extra video, a FB live session, a few extra Instagram shares, etc.
If you don't hear back after sending a pitch email, always follow up. Once. Sometimes well-meaning people are busy and your email gets buried. If you don't hear back after following up, just move on to the next contact on your list. There's no shortage of opportunities.
It's about them, NOT you.
Always remember that you're working for the brand or company and you're not receiving a product or a trip or a comp just for fun. Yes, you'll be creating content for your blog or social media channels, and these things are often sponsored, but the truth is that you're working for the brand. Think about how you'd want your company presented to the public if someone was working for you to promote it. Keeping the focus on the brand (and not YOU) is important.
Total newbie?
For bloggers just testing the waters with brands, sometimes sponsored services and products can be just as rewarding as actual cash. Bigger bloggers that work with companies sometimes get product as well as payment, but if you're a newbie, we all need to start somewhere, My first sponsored travel experience was a free walking tour and lunch in a major tourist city valued at about US$50. I've also gotten several sponsored hotel stays and products within my niche ranging from about $50 – $200, and that's not including the trips. Do a great job and only good things can come from it.
And, if you've never worked with a brand before, create your own brand-focused content so you can link to that in your intro email! Do a review of a particular service or product that you regularly use. Review a particular destination or tour company if you're a travel blogger on a personal trip. That way, you have some content to show prospective brands for collaborations when the time comes.
Blogger's note: While it can be tempting to take advantage of every single sponsored opportunity that comes your way, remember how important it is to read the fine print and know what's included. In just about all of my sponsorships that required travel, I was responsible for getting to and from the destination on my own dime. This included several hours of travel and the cost of gas, tolls, etc. adds up. Make sure the opportunity is genuinely worth your time and the money spent traveling to get there, not to mention time away from work, etc. If you have to drive several hours for your sponsored hotel stay and then have to pay for meals on top of that, is it worth it? Only you can decide.
Last but not least, I need to reiterate the importance of being kind. The blogging world is small and it's always better to take the high road. Be courteous, follow through and be sure to deliver stellar content that makes brands happy! I'm proof that small bloggers can reap the rewards of their hard work, so what are you waiting for? Get to work!
---
*dramatically slides back in*
Ohayyy guys, Christina again. Can you tell I never do guest posts? Am I even supposed to come back in at the end? I dunno.
ANYWAYS, I hope you found that guest post both helpful and insightful. Remember, at the end of the day, it's about the value you bring to the table, rather than strictly numbers. You'll never know unless you try, so reach for the stars, my friends!
Do you have any more questions about pitching? Check out my guide here, or fire away in the comments below!