Here at Slaying Social, we deliver social media guides with a twist. 
If you're sick of a blogosphere filled with boring, bland and unsubstantial advice, you've come to the right place. We're all about no BS guides that bring you closer towards your goals, with a witty and fun delivery that keeps you entertained (or at the very least, cringing at how hard we've tried).
But hey, if you're here, it's clear you want to know more about the crazies behind this site. We're so flattered that you're curious enough about who we are to click on our self-absorbed page all about us. We won't let you down: we absolutely love talking about ourselves. Without further ado, here is the team behind Slaying Social…
Lia Garcia from Practical Wanderlust
Lia Garcia is the San Francisco based travel blogger behind Practical Wanderlust. Yes, she's aware that her name rhymes and is just a little bit reminiscent of Carmen Sandiego, but that actually wasn't intentional – just one of those cool bonuses that came with getting married, along with a Kitchen Aid stand mixer and a lifetime of sassy dad jokes from her husband, Jeremy. She and Jeremy recently returned from a year long honeymoon, during which time they launched their blog and, much more impressively, DID NOT get sick of each other despite spending EVERY hour of EVERY day together for OVER A YEAR. Amazing.
But about that blog thing: since launching in June 2016, Practical Wanderlust has grown to 80k monthly readers and 16k social media followers/subscribers. Today, Lia is a full time blogger. She invested her time in Pinterest early (at the expense of her social media accounts, if we're being honest) and it paid off big time: Practical Wanderlust blog receives 20k visitors from Pinterest every single month. 
In 2017, Lia launched a Pinterest Consultation service designed to help bloggers jump start their own success on Pinterest and start driving traffic to their blogs from Pinterest. She's super stoked to turn all of her obsessive knowledge about Pinterest to useful, practical guides for you to use!
CHRISTINA GUAN FROM HAPPY TO WANDER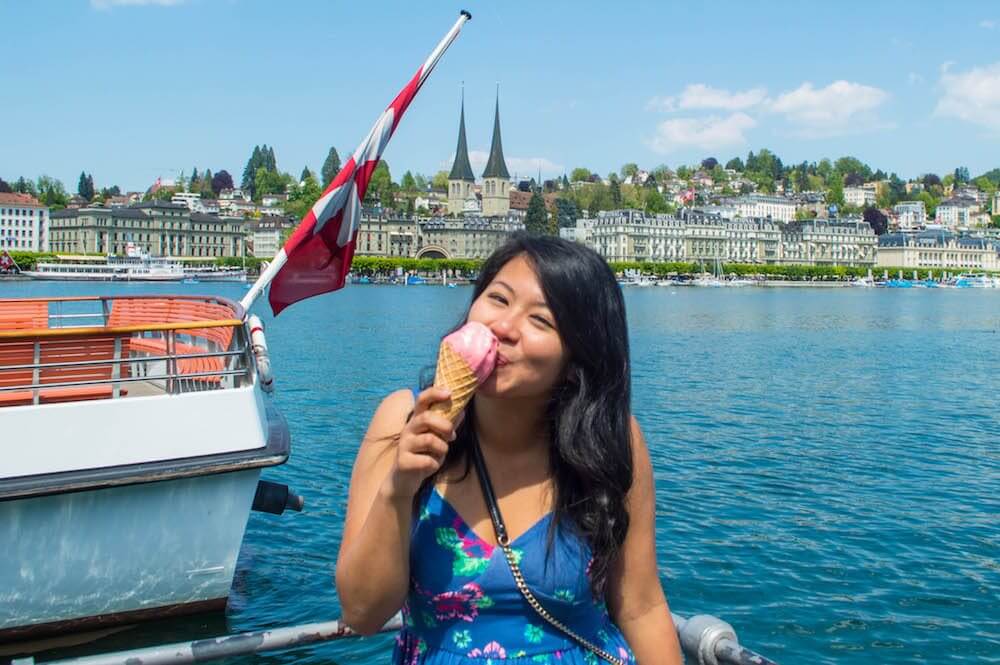 Christina Guan is the self-deprecating Canadian weirdo from travel blog, Happy to Wander. She's terrified of exercise, crappy advice and talking about herself in third person.
As a firm believer in working smarter, not harder, she has devoted herself to testing and perfecting unconventional growth strategies for her blog, which now has an engaged social media following of over 70k and regularly 60k pageviews a month (only 80% of which, we assume, are Christina's mother). Her goal is to show you the power of confusing platforms like Facebook and Twitter, all while making you laugh (or chuckle uncomfortably, at least).
Christina's goal is to keep it real. She has never considered herself a 'guru', but instead prides herself on funny, witty and relatable advice that helps drive bloggers and business owners towards their goals. Following the success of her two blog series, Blogtoberfest and #SlaySocial – she's ready to take her ramblings to a new level, with refreshed and badass resources made juuuust for you.