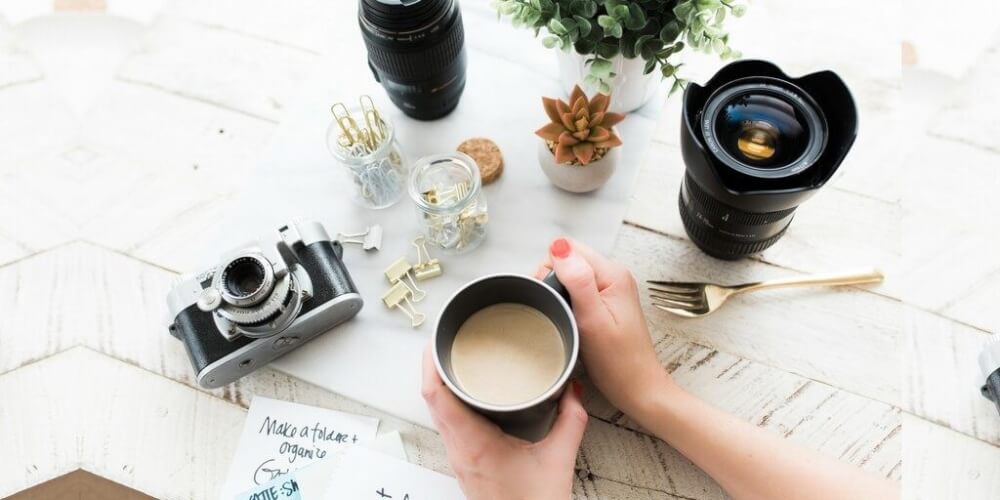 I started my travel blog, Practical Wanderlust, in June 2016. I wanted to have a travel diary for our year-long honeymoon: a way to record our experiences for our family and friends, and perhaps share information with other travelers too. Always mindful of my budget, I hoped to perhaps grow Practical Wanderlust enough during our trip to help offset some of our travel expenses after we returned, maybe with the odd discounted hotel stay, here and there.
By the end of 2016, after 6 months of blogging, I had earned a grand total of $65.07, as well as one comped $80 tour in exchange for a blog post (this one, right here). Anyone who's ever earned their very first dollar online knows the elation I felt at having earned this teeny tiny sum of money. I was ECSTATIC, and I saw potential.
What if, I wondered, I might actually be able to make real money off of Practical Wanderlust? Like, what if I could earn $1,000 every month? That would nearly pay for our annual travel budget!
I'm not a big dreamer by nature. I'm practical, and I tend to set myself realistic, attainable goals. But even so, when I told my husband that I wanted to earn $1,000 per month off of the blog, he was incredulous. "Did you mean $1,000 in a year?"
"No, like, per month."
"Every month, $1,000? Are you serious?"
I was. I'd heard that some people were able to LIVE off of their blogging income. Sure, in the travel blogging sphere it seemed like every full time blogger was also a digital nomad, permanently living out of a suitcase in somewhere that cost a lot less than the US,  and truth be told, I had absolutely no idea how they made any money at all, but still. It seemed reasonable.
After all, it wasn't like I was planning to live solely off the income from the blog. So why not shoot for the sky?
$1,000 a month it was. And so I set my crazy goal of earning $12,000 from my travel blog in 2017, my first full year of travel blogging. I was aiming high and fully preparing to fall flat on my face.
But quite the opposite happened: in 2017, I made over $22,000 – nearly DOUBLE the goal I'd set for myself – and I surprised myself completely. At the end of 2017, I decided to pursue travel blogging as my full-time job. You can read more about that decision in this post.
When I made the decision to blog full-time, we weren't planning to live somewhere cheap, like Colombia, where $1,000 paid for both us for for an entire month. Instead, we were living in the San Francisco Bay Area, shackled to a rent that would get us a mansion in most parts of the USA, much less the rest of the world.
$22,000 didn't even begin to cover the amount we spend annually on rent, much less anything else. Blogging full-time was a crazy idea – especially considering that my husband is a teacher, and I'm supposed to be the breadwinner (whoops, sorry babe).
But I had run the numbers. I made a financial plan (because I'm a nerd and I love spreadsheets, and also because my background is in corporate retail and planning is second nature at this point). And according to my financial plan, I should be able to just about double my $22,000 again in 2018. 
Hey, I know: these are not crazy high numbers for a full-time gig. My cushy corporate salary was another double what I plan to earn next year from travel blogging. 
But look, lemme be real with you: blogging isn't a get-rich-quick scheme. It's not even really a get rich ever scheme. You do it cuz you love it, and cuz you can't imagine not doing it.
I'm acutely aware that my income is not going to buy us a luxurious lifestyle, but you know what? I'm going for it anyway. I've thought it through, and it's worth the sacrifice. But that's not what this post is about (I have a whole other post on this, actually: here's how I decided to blog full time). 
This post is about spelling out exactly how I earned every penny of that $22,000 in 2017, plus how I plan to grow next year, and how I reached my estimated financial plan numbers.  Next year, we'll see how I did compared to my plan!
Psst: To read the rest of this post, you'll need to head over to my travel blog, Practical Wanderlust! Click the button below to read the full post:
Monetize your Blog in 5 days!
Do you want to monetize your travel blog? It can be super overwhelming to know where to start. In our FREE email course, we'll walk you through taking the first steps to monetize your blog in just 5 days!