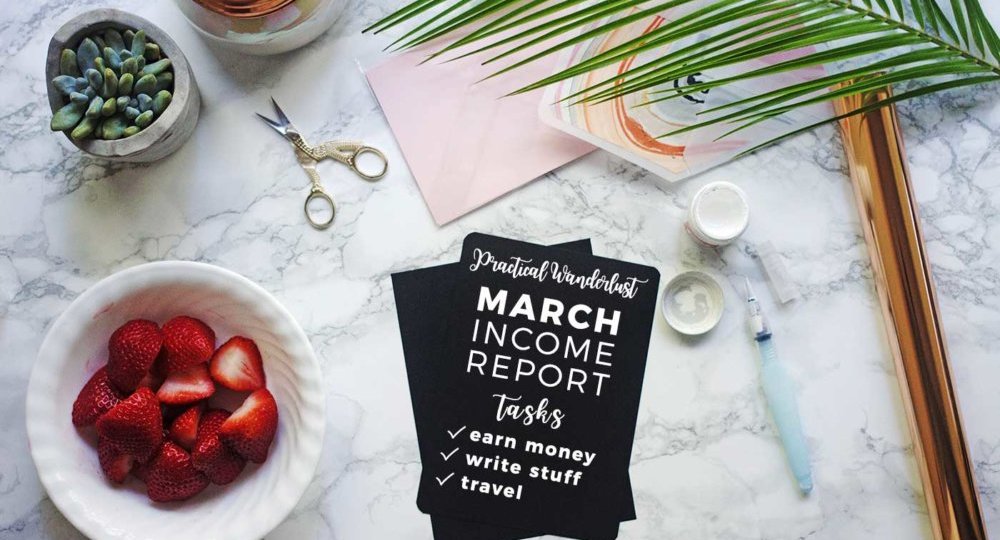 Spoilers: I LOVE income reports. And it's not just because I'm nosy and like to know exactly how much everyone else makes and brag shamelessly about my own income levels. I feel strongly that income reports, and the transparency that comes along with writing them, are important for 2 reasons:
Knowing what fellow travel content creators are earning (and charging) helps to set realistic benchmarks for your own success. They're both motivating AND educational!
Speaking openly about the money side of this industry reduces the taboo surrounding asking for and discussing payment. That taboo hurts travel content creators by making it harder to ask brands and sponsors for the payment that your work deserves, particularly for women who are socially trained to be accommodating and self-sacrificing.
I find income reports empowering. And so, at the beginning of 2018, I wrote an income report for 2017 explaining how I earned $22,000 in my first full year of blogging on my travel blog, Practical Wanderlust. I got such fantastic feedback from readers who were inspired to monetize their own travel blogs that I decided to continue posting income reports for the entirety of 2018! I originally posted them on my travel blog, but Christina and I decided to move them over to Slaying Social where they've now found their forever home.
January marked my first month as a full-time travel blogger, and my goal this year – my second full year of blogging – is to see if this is a viable career path (or if I have to suck it up and get a real job again). I'm so excited to see where this crazy path takes me and I have no idea what I'm doing (yet), so come along for the ride! We can figure sh*t out together. It'll be fun. And I'll only panic about health insurance like, sometimes.
Psst: Be sure to follow me on Instagram and watch my daily Stories – I share my travel blogging task list every day and take you behind the scenes of what it's like to be a full time travel blogger! (Spoilers: it's way less glamorous than you're imagining.)
Here's what you'll find in this post.
All righty. Let's dive in! How much did I earn in March?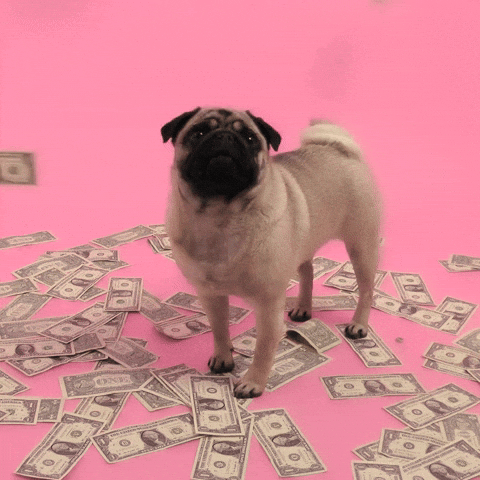 March 2018 Travel Blog Earnings
In March of 2018 my travel blog earned me $5,421.36. Whaaaaaaaaaat?! Earning over $5k in one month was my 2018 goal. My annual plan didn't have me hitting it until DECEMBER.
You guys, I hit my annual goal 9 MONTHS EARLY. Holy freakin' crap! Can we all bust out like 83 bottles of champagne together? I don't even know what to do with myself now.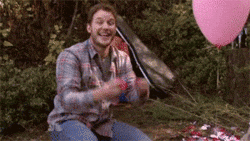 It's always so fun to hit a major achievement goal, but personally, I feel weird when I don't have a goal. I always have to have goals. When I first started the blog, my goals were all page view related. I remember the absolute elation of finally hitting 10k montly page views. It felt like my blog materialized into something REAL that day. It wasn't a hobby anymore – it was like, a real thing. The possibilities felt endless.
But I didn't get that sense of absolute giddiness when I hit 50k or even 100k monthly page views, for some reason. By then, I'd changed my goals. After I qualified for Mediavine (more about them below), I no longer cared much about how many page views I earned each month. My goals shift from month to month, long term to short term: sometimes they're monetary, like wanting to hit $5k in a month. Sometimes my goal is to grow a specific social account, like my Instagram which is somehow STILL NOT AT 10K FOLLOWERS YET (heyyyyyy psst, want to help me out with that? Go follow me on Instagram!) 
So now that I've hit my 2018 financial monthly income goal, which is nuts, I need a new goal. I've re-adjusted my annual plan to reflect the trends I'm seeing so far, and it looks like I'm on track to earn my old corporate salary (before tax). So, that's my new 2018 goal: I want to replace my old corporate salary with sweet freedom blogging income.
I literally thought that would take years. I could NOT be more excited, y'all!
Hey, want to read the rest of this post and all the juicy details on how I earned money this month? Head over to my travel blog:
Monetize your Blog in 5 days!
Do you want to monetize your travel blog? It can be super overwhelming to know where to start. In our FREE email course, we'll walk you through taking the first steps to monetize your blog in just 5 days!