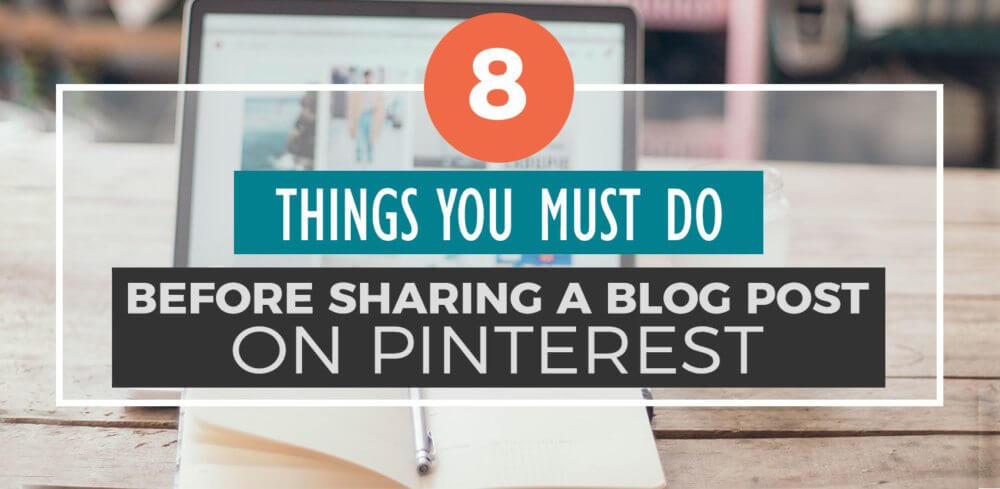 So you wrote a blog post. Congratulations. Uh, now what?
Other than sending it to your mom, your BFF, and maybe your high school English teacher (this isn't lame, my husband is a high school teacher and he would shed happy, dorky tears if one of his students sent him something they wrote) where else should you stick your blog post to make sure that people will actually, like, READ it?
By now you've probably heard about Pinterest. Pinterest is one of the best social media channels to drive traffic to your blog. And a well-crafted Pinterest strategy will serve you well. It's how I built my blog's success early on, before I had mastered much more long-term strategies like SEO or building an email list.
But Pinterest isn't a magical cure-all: you can't just share a link to your blog post on Pinterest, sit back, and let the traffic pour in. We've already written a guide to what to DO on Pinterest, but what about before that?
This post focuses on that moment of time after you've written a blog post and before you've posted it on Pinterest – when you're still figuring out your marketing campaign for the post (psst: each post should have its own tailor-made marketing campaign). A viral pin on Pinterest will send you steady traffic for a year or more, so you want to give yourself every opportunity you can to get as many viral pins as possible.  
Here are 8 things you should do to help ensure your blog post's success on Pinterest and, hopefully, get your pin to go VIRAL on Pinterest!
Hey, this post has moved! Head over to my travel blog, Practical Wanderlust, to read the rest of this post.
Want to Slay your Pinterest Game?
Sign below & we'll send you a printable Pinterest To-Do List. Plus, you'll get access to our FREE resource library for Pinterest, Facebook, Twitter, & more!